Sneakers are must-haves because not only are they comfy to wear, there are also ones that look extremely stylish. So we totally understand if you've already acquired more than two pairs.

Now, if you've become a sneakerhead but aren't quite sure of how to store your growing collection, here are some tips to help you take care of your stash properly.


Clean them first
(Photo from: queenofallyousee)
Take care of your shoes the way you would take care of your face or body. Before you figuratively put them to sleep, make sure they are clean. Leaving them dirty when you store them will make it hard for you to keep them in tip-top shape.
Stuff the toes
Before storing them, make sure that you stuff the toes of shoes that have a soft material to keep their shape. If you don't want to use inserts made specifically for shoes, you can use acid-free paper or tissue instead.


Store them in boxes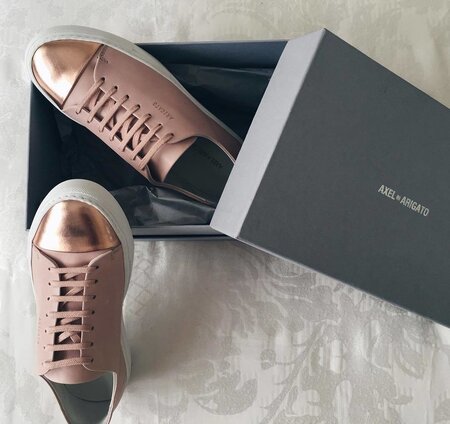 Don't just stack them on top of each other. Make sure that your shoes are in boxes when you store them. If you're going to use the box that came with it, remember to remove the papers as they might be acidic. You may also invest in plastic boxes or boxes that have drop-front openings so you can get your shoes easily especially when you have a lot of them.
Cool dark place
Once you've got your boxes, make sure that you store them in a cool, dry place so they're less likely to have mold and bacteria growth. If you can, invest in a de-humidifier.
Use them and let them breathe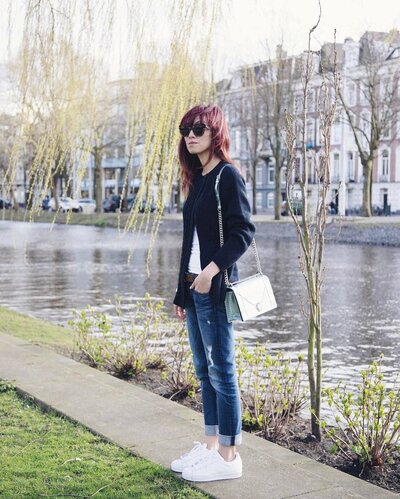 Looking at your collection can be satisfying, but there's still nothing quite like the feeling of actually wearing the shoes. So bust them out once in awhile and enjoy them.
Wanna add more sneakers to your collection? Here are high-top ones you should cop.