"Plunge into the punchy pleasures of pink in a freshly made batch of scrumptious colours that let you have your cake, and wear it too."
Plunge into pink? Why, yes please! With the launch of
MAC Flamingo Park
, pink is looking to be the colour of the Spring/Summer season, bringing an invigorating brightness to our makeup look. Let's face it. After a broody Fall/Winter season, a bright pop of pink seems to be just what we need.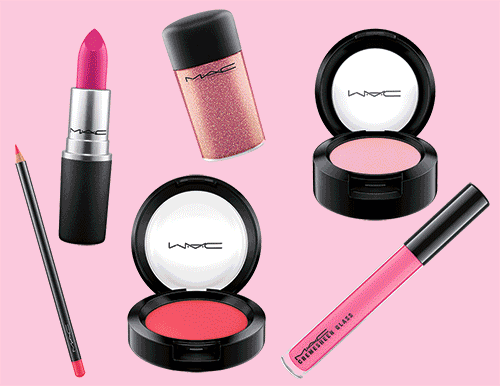 So are you ready to add pink to your #MOTD? Here's a quick rundown on how you can rock the MAC Flamingo Park collection this year!
--------------------------
Step 1: Add A Glow To Your Base
What exactly is a beauty powder? Is it just a sheer blush? A sheer highlighter? A coloured face powder? Well, depends on your skin tone and how you apply it, it could be one or all of those things. Our favourite way to apply the beauty powder is by taking a fluffy face brush and lightly dusting it on the areas that light naturally hits.
The Flamingo Park collection features two shades of the beauty powder, namely Pearl Blossom (a light pink with silver pearlized pigments) and Sunny Surprise (a soft peach shade).