The end-of-year festive parties and social gatherings beckon -- and you know what this means: it's time to get all primped up in the beauty department! While your makeup look can be enhanced with a little help from cosmetics, your hair however needs more than just a regular wash and blow. After all, it's not easy to conceal away the telltale signs of bad hair condition -- whether it's shedding hair or a dry, flaky scalp. On top of the three common causes of thinning hair among modern women, all the chemical colouring and heat styling can be damaging to your hair.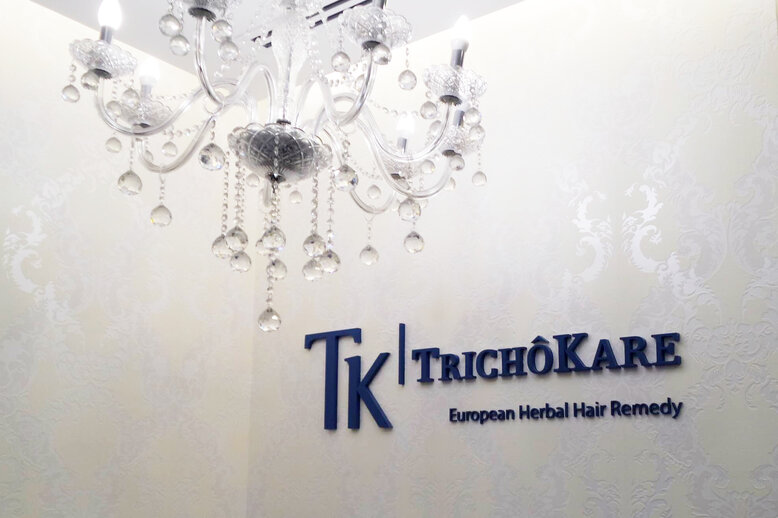 But why should we settle for less-than-perfect hair for the festive season (or even better yet, all year round)? Just like how good skincare is the basis behind a flawless makeup look, a healthy scalp is fundamental when it comes to the full styling works you'd be doing to your hair this season. That's why we got two of our ambassadors and our very own Creative Director -
Kai Ting
,
Christy
and
Kersie
- to head down to
TK TrichoKare
to give their crowns some tender loving care in time for the holidays.
There, the ladies underwent a consultation with a Trichologist to know more about their hair and scalp problems, which can be heavily attributed to their lifestyle, diet and wellbeing. A customised treatment is then tailored for each of them using European herbal hair remedies developed from natural botanicals. The result? Read on as the three women tell us how they'll be rocking fabulous hair this festive season -- and find out how you can try your very own award-winning TrichoKare's hair treatment.