The end-of-year festive parties and social gatherings beckon -- and you know what this means: it's time to get all primped up in the beauty department! While your makeup look can be enhanced with a little help from cosmetics, your hair however needs more than just a regular wash and blow. After all, it's not easy to conceal away the telltale signs of bad hair condition -- whether it's shedding hair or a dry, flaky scalp. On top of the three common causes of thinning hair among modern women, all the chemical colouring and heat styling can be damaging to your hair.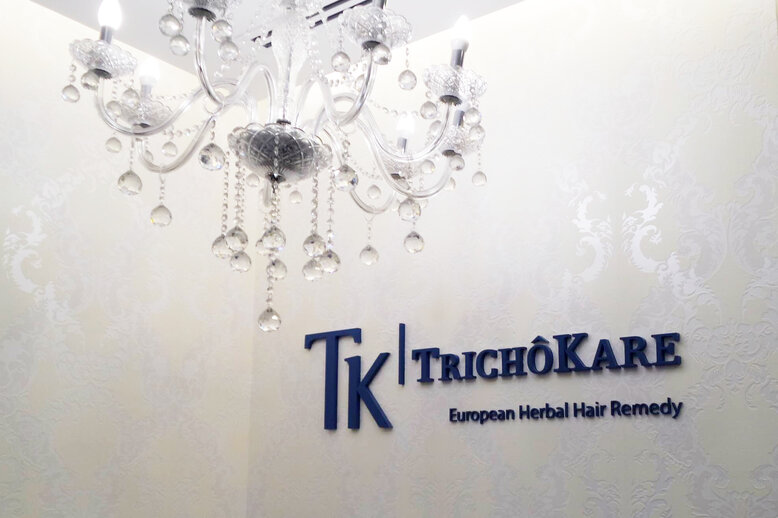 But why should we settle for less-than-perfect hair for the festive season (or even better yet, all year round)? Just like how good skincare is the basis behind a flawless makeup look, a healthy scalp is fundamental when it comes to the full styling works you'd be doing to your hair this season. That's why we got two of our ambassadors and our very own Creative Director -
Kai Ting
,
Christy
and
Kersie
- to head down to
TK TrichoKare
to give their crowns some tender loving care in time for the holidays.
There, the ladies underwent a consultation with a Trichologist to know more about their hair and scalp problems, which can be heavily attributed to their lifestyle, diet and wellbeing. A customised treatment is then tailored for each of them using European herbal hair remedies developed from natural botanicals. The result? Read on as the three women tell us how they'll be rocking fabulous hair this festive season -- and find out how you can try your very own award-winning TrichoKare's hair treatment.
--------------------------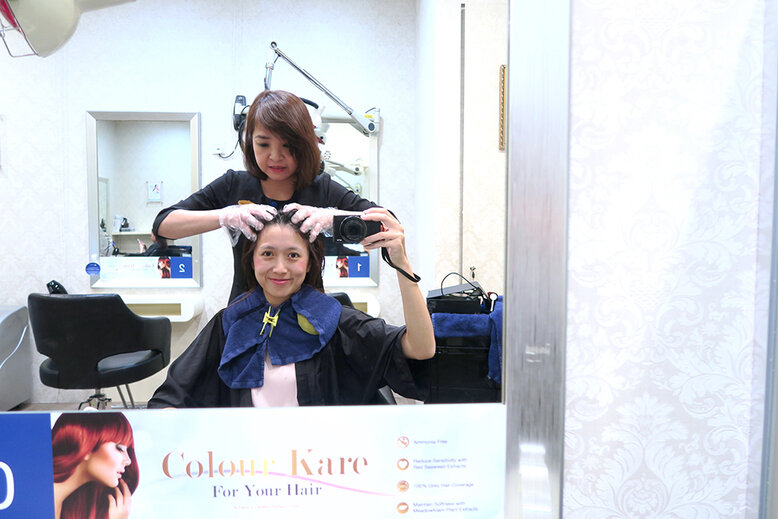 "For my favourite season of the year, I intend to get a new hair colour and some bouncy curls! But I've always known I have a greasy scalp. When it's oily, my hair looks very flat, which undermines my confidence. After my analysis at TrichoKare, the kind and friendly Trichologist confirmed that I indeed do have over active oil glands. I also found out that the hair strands growing from my pores are very thin, with oil clots at the pores preventing the hair from growing healthily."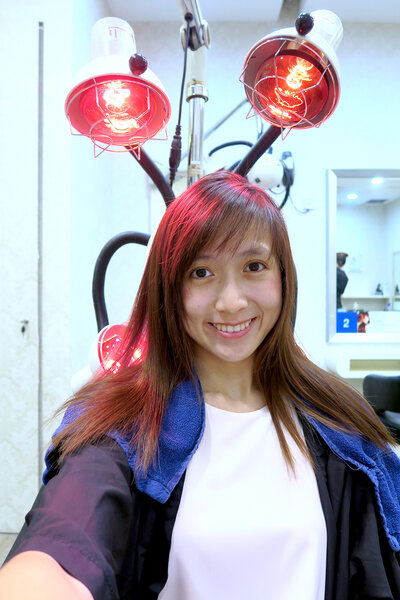 "TrichoKare's treatment is customised and formulated using premium European herbal hair remedies. For my treatment, a refreshing mask is spread onto my scalp, and it was so cooling and refreshing! My therapist explained to me that it will help to cleanse my scalp and remove the oil clots on my pores. After which, tonic is applied to help strengthen my scalp and promote healthy hair growth.
During the treatment process, a heat pack was placed on my shoulders, which helped with the blood circulation around my shoulder areas. The head and neck massage also helped ease my tight muscles and relieve stress. I felt so much better after that."
--------------------------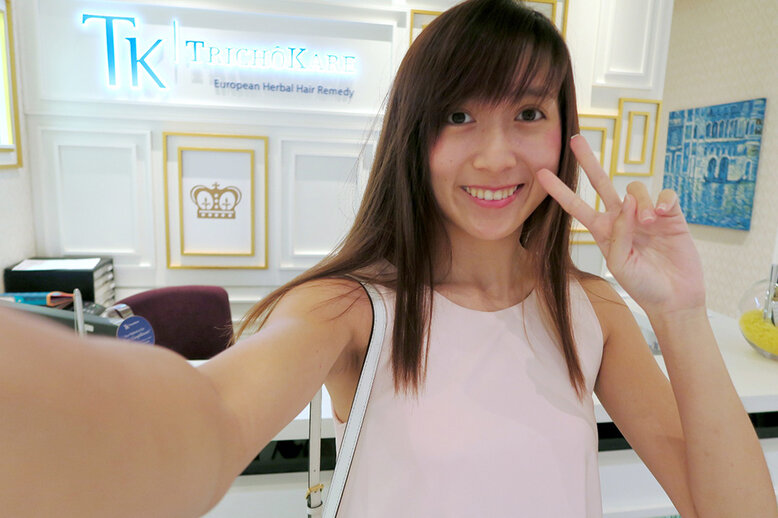 "After the treatment, my scalp felt clean and airy. There was a slight lingering fresh and tingly sensation as well, which made me feel so great. I had a hair scan again after the treatment is done, and was so pleased to find that my scalp is clean and oil-free. My pores were also clear.
When I run my fingers through my hair, they feel so soft and smooth. I feel that my hair is significantly lighter as well, as my hair follicles are not bogged down by excess oil. The friendly staff at Trichokare did a really good job in making me feel welcomed and comfortable, and I had a good relaxing time undergoing my hair treatment!"
--------------------------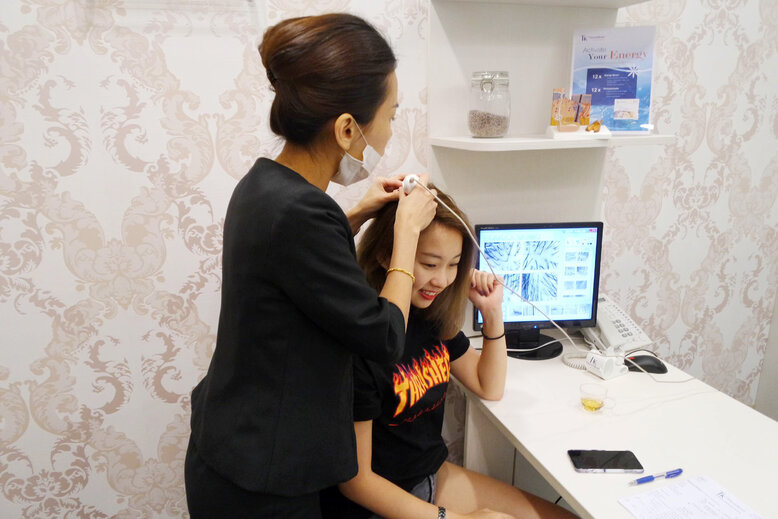 "Wanting fabulous hair really boils down to having a clean, healthy scalp. And I'd wish to have this all year round, not just for a specific season! I had concerns about the area nearest to my forehead as it kept getting oily due to my constant sweeping of my fringe throughout the day. My Trichologist pointed out that this worry area was more prone to the clogging of pores and suggested to do a Deep Sea Cleansing Mask to rid my scalp of dirt and excess oil."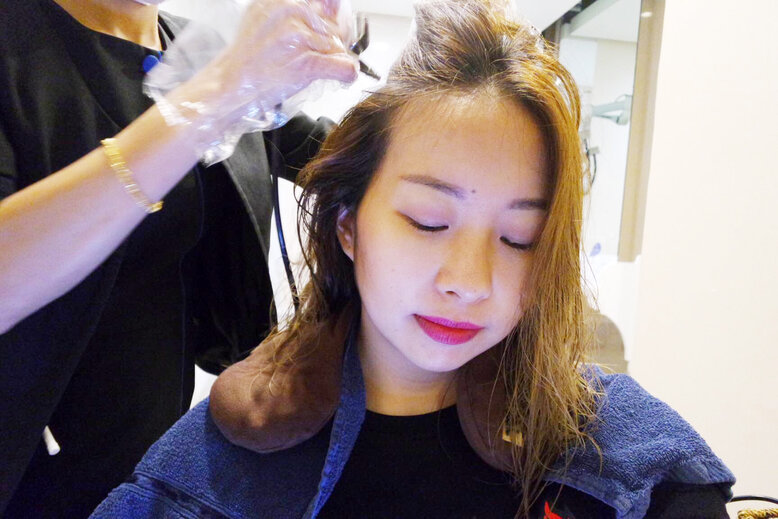 "A Dead Sea Masque was applied and left on for 15-20 minutes before I headed for a good wash and conditioning. After blowing my hair to a semi-dry state, my consultant applied a special hair tonic before casting UV lights on my head to seal the nutrients all in!"
--------------------------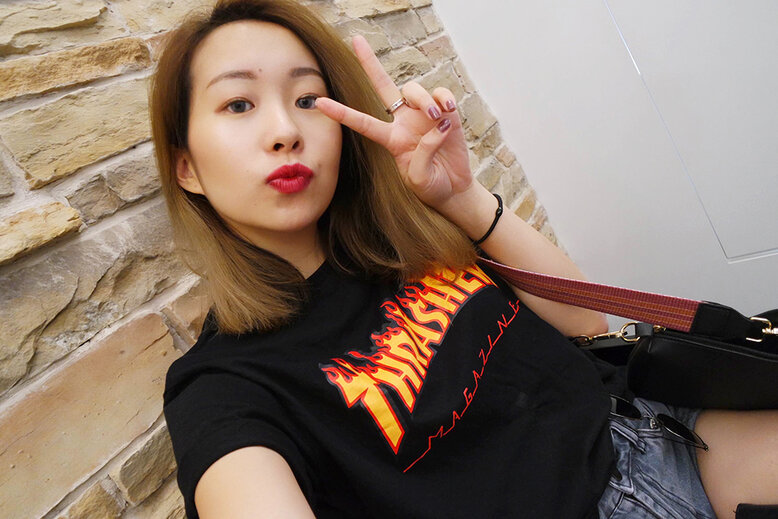 "After the treatment, we did another round of analysis and my previously clogged pores had cleared, showing visible breathing space for new hair to grow! It was amazing to see just how effective one treatment was. Not to mention that it was incredibly enlightening to learn more about my scalp in details.
My favourite part of the experience was that in comparison to other similar treatments I've had before, Trichokare uses European herbs, which had a pleasant smell, allowing me to walk out of the shop and carry on with my daily activities not having to worry about pungent hair treatment smells. After a proper blowout, my hair felt bouncier, giving me a confidence boost for the rest of the season!"
--------------------------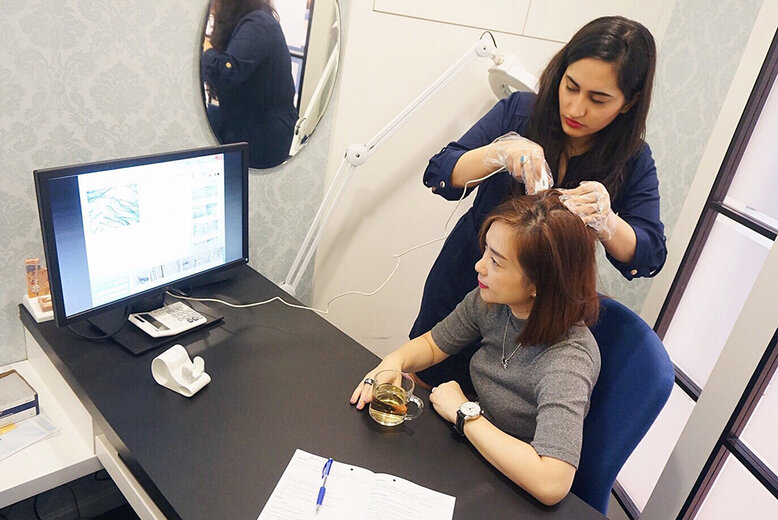 "With the end-year festivities coming up, I decided to bleach and colour my hair, which unfortunately resulted in dry hair. After my analysis with my Trichologist, I learnt that I have dry and slightly flaky scalp -- particularly around the crown area of my head -- which could be due to my prolonged use of anti-dandruff shampoo. My scalp was in need of balance and a little bit of buildup clearing around my roots before all the festive hair styling."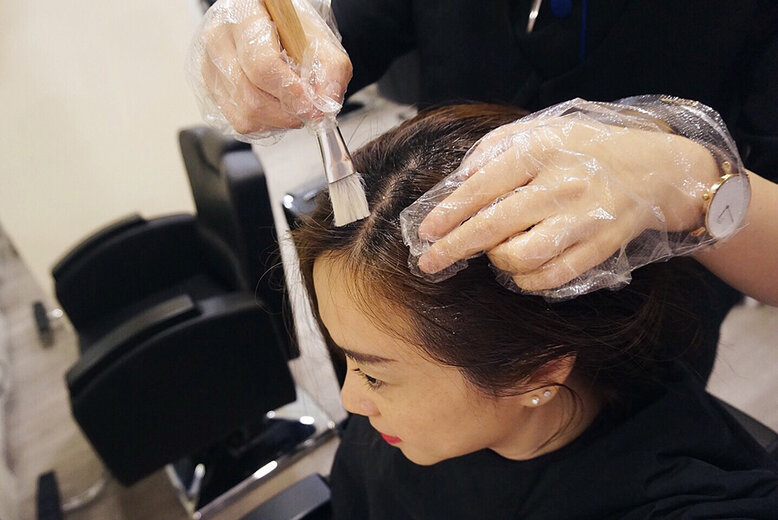 "To detox and rebalance the pH of my scalp, a scalp mask was applied and left on before a wash. Instead of a hair conditioner, a protein hair mask was used to help strengthen my tresses. A herbal hot pad was then placed on my shoulders before blow dry began -- perfect timing because I was feeling cold after the hair wash! A customised tonic was sprayed onto my scalp before it was massaged in nicely to help my scalp absorb in the nutrients."
--------------------------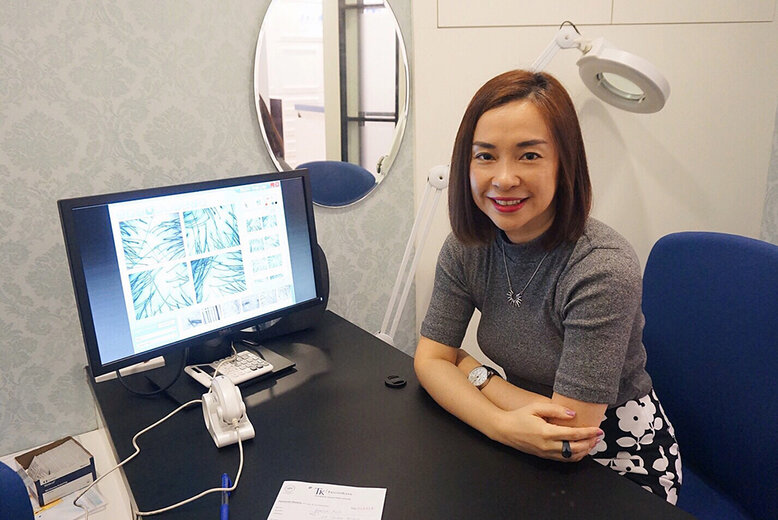 "This was the first time I tried a scalp treatment and I'm glad it was a very rejuvenating and eye-opening experience. My Trichologist was very professional in advising me on my hair problem, and my therapist took care to use lightly scented products knowing that I'm sensitive to strong scents. I most enjoyed the long head massages she gave while applying essence and tonic to my scalp.
After the treatment, my head and hair felt so light. The before-and-after scan also showed me an amazing first-time result. I really liked the herbal shampoo they used for my treatment and bought a bottle home to replace my anti dandruff shampoo. I've been using it ever since and feeling happy with my scalp so far."
--------------------------
Want to rock fabulous hair for the festive season like these ladies? It's all about the base a.k.a. your scalp. Enjoy TrichoKare's award-winning Hair Treatment and get a Free Hair care Kit (worth SGD$230) at SGD$29.

Click here

to redeem now!