As we straighten out the
facts about breast cancer
, the more evident it is that people, specially women, should be involved in the fight against this disease. However, with our busy schedules and on-the-go lifestyles, we can say that squeezing in our passion for a cause can be a little bit difficult. But supporting an advocacy does not necessarily need to involve picket signs or going door to door to give out flyers.
So if you want to get involved in spreading the word about breast cancer, here are easy but definitely impactful ways to get involved this Breast Cancer Awareness Month.
--------------------------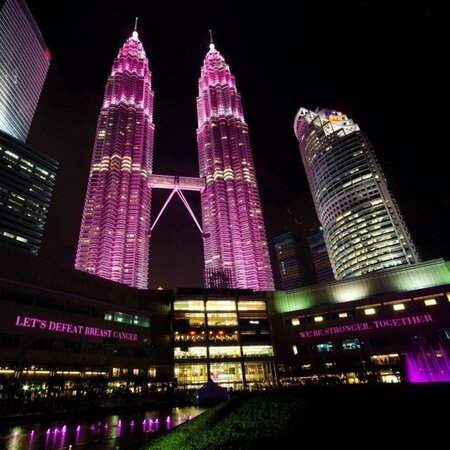 Whatever your opinion is about social media, we can't help but deny that it serves a significant role in our modern lives. And one way to raise curiosity and awareness for breast cancer from the comfort of your home is by joining this initiative from
Estee Lauder
, in partnership with the
National Cancer Society of Malaysia
. It'll take less than 2 minutes to show your support by changing your profile picture on Facebook with their pink ribbon filter. You can also donate* any amount you can spare to support breast cancer projects in Malaysia by visiting
bcacampaign.com.my
.