It's a new season. We may be from the tropics, but we can surely rock some F/W 2017 fashion and beauty trends. Here are the products that we're eyeing for this season.


Kersie
Creative Director




"I've always loved shoes, especially designs that are timeless and elegant. This season, sock boots are back in style and I'd love to have a pair. I chose these very classy-looking stiletto-heeled maroon sock boots from Zara. I don't care if the weather in Singapore is hot, sock boots are just too sleek to miss."


Becks
Editor






"Plaids and checks are back on the fashion track this season and I want a piece of it! This print adds an edgy dimension to a classic look without being too boring, and this pair of paper bag waist trousers from Topshop is a good alternative to the regular work pants."


Jordianne
Sub-Editor




"I've said it time and again, but it's true: I'm a minimalist at heart. But now that the year is coming to a close, I think it's time to try something out of my comfort zone. So I have my eyes on this Moschino x My Little Pony Lurex Skirt. I almost never wear skirts, so this is already a bold choice for me. The playful patch adds a little something, too."


Amanda
Features Writer and Campaign Executive






"I'm not particularly a fan of summer colours so fall is just right up my alley! I love changing up my eye look often and this stunning eyeshadow palette from CHANEL's Collection Libre 2017 is something I would definitely obsess over for a long time."


Therese
Features Writer and Community Specialist






"I've always been a Disney girl. So when I saw this beautiful Disney-themed jewellery from Pandora, I knew I needed one. I especially love the Mickey and Minnie mouse charms; they're so quirky yet classy."


Dhivya
Campaign Executive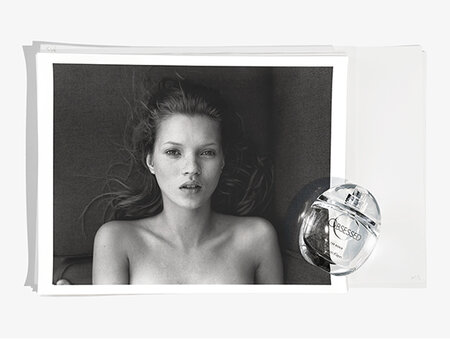 (Photo from: explore.calvinklein.com)
"My pick, Calvin Klein's OBSESSED for women, is a reinvention of the legendary OBSESSION fragrance. The campaign features never before seen images of Kate Moss from the OBSESSION campaign. This new scent has a very earthy and light feel with key ingredients such as citrus essence and white lavender. It's safe to say, I am truly obsessed."

Explore our coveted items for last month here.