Ah, lippies! Just when you thought you already have enough to say about them, you find yourself raving about this beauty staple all over again. And hey, we can't blame you! A simple swipe with these babies can absolutely change one's look and mood and we're pretty sure there's some magic involved.
Not to mention the fact that our lippie shade preferences also say a lot about our personality; nudes for practicality, reds are all about power and thrill -- you get the picture. But there's more to just choosing reds over nudes that make the whole lipstick-loving scene fun and exciting.
So no matter how diverse your current lippie collection is, we're giving you more reasons why you need to add these must-have hues in your beauty stash!
--------------------------
Nudes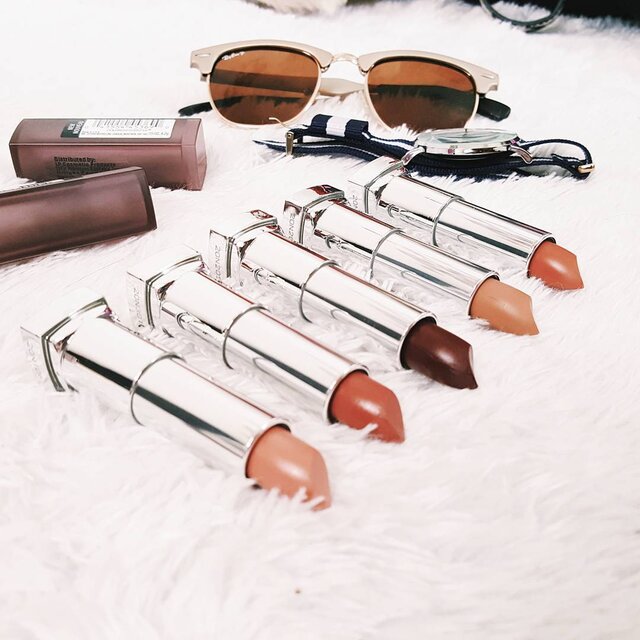 Some girls who can rock a red lippie at any time of day and at any occasion usually take nudes for granted. But as simple as this shade can be, this can be as striking as your favourite red lipstick if you only give it a chance. If you're not a huge fan of its paler hues, there's a lot of darker tones in the market that can definitely give you a bold, but natural-looking pout. Plus, brown nudes are so in right now so why not give that a go?