Here's the thing about men: not all of them care about style. Sure, they dress well enough, look clean and polished through date-night or even when they're out with the boys…but at the root of it, style isn't something they think about 24/7.
So if you've ever wondered what it'll take to get your man dressing a little bit better and step out of his standard uniform of shirt and jeans…it's this: channel the way Parisians do it and get him to focus on the details.
After all, there's nothing wrong with a simple shirt and jeans look, it's a classic favourite. But there are ways to up his style by adding a dash of savoir faire – channeling the French standard of keeping looks tailored and polished, but uncomplicated.
As inspired by French premium label
Daniel Hechter
, we're looking through their F/W'16 Lookbook for inspiration on how to dress our man better.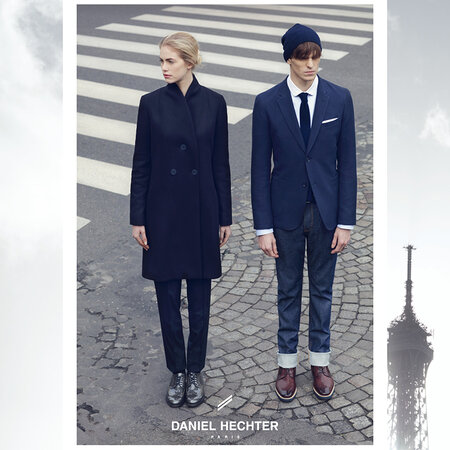 With the brand often regarded as the inventor of prêt-à-porter (aka ready-to-wear),
Daniel Hechter
is known for its iconic premium designs that blend French savoir faire with sporty elegance and tailored sophistication. And the creative eye behind it all is none other than
Christophe Blondin
, a designer who has extensive experience working for major designer labels and knows how to pull a man's style together.
Ready to style your man? Here's how you can upgrade his look from "just average" to "polished."
--------------------------
It's how you wear, and not what you wear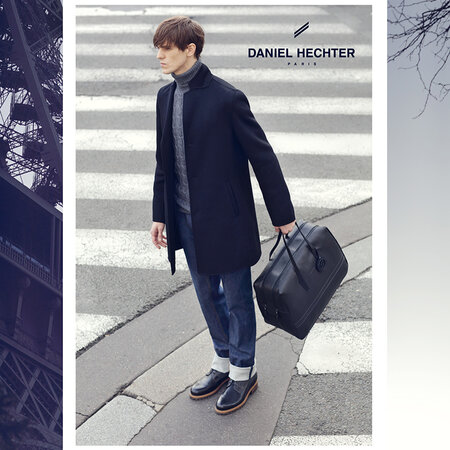 Sometimes, a simple tweak on how you wear something is all it takes to polish a look. So if your man is constantly in jeans that look scrunched at the bottom, up his cool-factor by getting him to cuff the jeans. This not only makes the cut of the jeans look better fitted to his frame, but it also adds an interesting detail to highlight his shoes.
--------------------------
Shoes are everything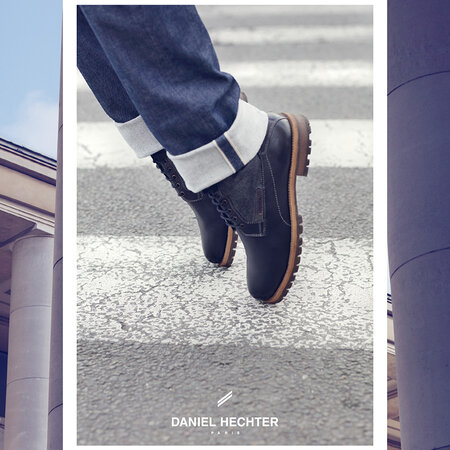 Speaking of shoes…shoes are everything! You can make a casual outfit look semi-formal with just a change of shoes. So upgrade his shoe collection by getting him a range of dress shoes – such as longwings, oxfords, loafers, and even boots.
--------------------------
Get a tailored suit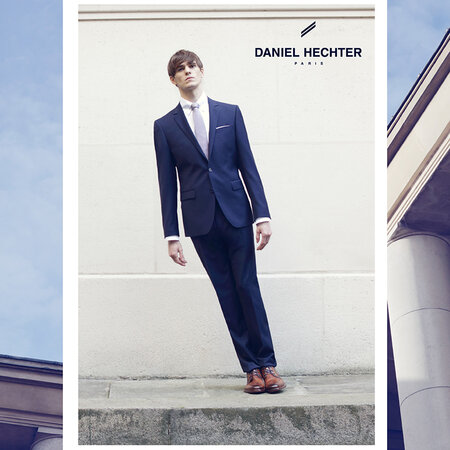 Every man needs a suit in his closet that he can wear both to work and to a formal event. But suits look best when they're tailored to his frame. So if he has a suit that looks a little loose in some places, get it tailored. Or better yet, get him fitted for a new suit from a menswear line that will take into account his body type and style preference.
--------------------------
Accessorise in small doses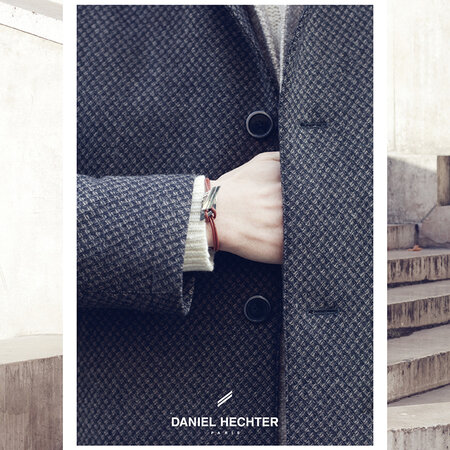 Unlike ladies who favour layering accessories together, it looks more polished for a man to accessorise in small doses. So pick just one staple accessory to pull his look together – it could be a watch, bracelet, or cuff links.
--------------------------
Men need bags too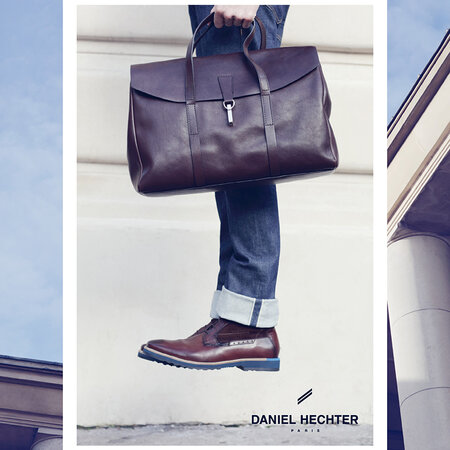 To complete his look, your man needs a bag that isn't as old-school as a hard briefcase, but still spacious enough to hold his essentials. For a bag that he can take anywhere, go for a structured bag in a tote or courier style to keep his look modern and on-trend.
--------------------------
Ready to style your man? Visit the Daniel Hechter Counter during Takashimaya Card Day to enjoy styling tips, amazing gifts with purchase, and exclusive discounts.
Date: 6th – 9th October, 2016
Venue: L3 Takashimaya Department Store Men's Apparel & Accessories Counters
Plus! You can also enjoy a free leather belt embossing service with every Daniel Hechter belt purchased from 21st October to 3rd November, 2016 (exclusive to Takashimaya).