Fashion and beauty play a huge role in our own self-expression. A simple accessory can level up an outfit and a simple swipe of lipstick can immediately change one's mood. So to inspire young ladies to get even more creative with their love for fashion and beauty,
Lazada
recently brought together today's brightest names in different fields of style for an informative and inspiring afternoon.
The event revolved around the changes and perceptions on style and beauty in the age of social media and digital shopping. One of the event's highlights was the discussion on the effect of social media on fashion trends and individual style. It led to the conclusion that whether you're already an established blogger, style icon, or a simple fashion enthusiast, the accessibility to social media provides an avenue to inspire everyone with your own unique style.
Plus, the event also put the spotlight on why digital shopping is one of the best and most practical things that happened as an effect of the growing beauty and fashion communities in the internet.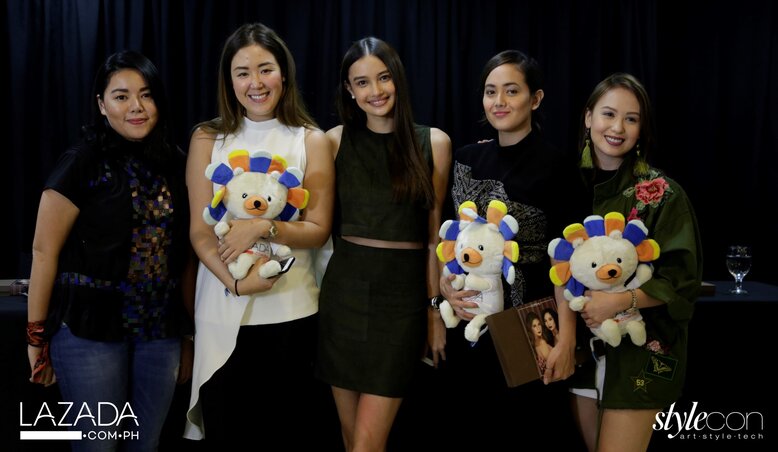 "Online shopping is great because you don't have to decide (and spend) on the spot if you want to purchase an item. In fact, you can make a wish list when shopping online. Add the items in your cart. Sleep on it. Come back the following day and assess if you still want to push through with the purchase." -
Sassa Jimenez
, Haute Couture designer
The discussion was followed by a makeup tutorial courtesy of
L'Oréal
.
Angela Yeo
, celebrity make-up artist and owner of
beautylista.com
, showed the audience how to achieve an easy "office chic" look that's perfect for the modern day, on-the-go woman.
Our favourite takeaway from the event was from
Bea Constantino
, one of the most celebrated fashion stylists in the country.
"Find your passion, always update yourself, and build your brand." - Bea Constantino
The first STYLECON was truly a fun and educational event for all of us who speaks and breathes fashion.
--------------------------