Ah, love is in the air. It's the season of showing and giving love — and spending special quality time with your significant other, of course. Valentine's Day is just around the corner and we're sure you're already excited to spend the day with your most special person. We're pretty sure you're just as ecstatic about the getting-ready part too — it's part of the process, after all! If you're still undecided on what look to sport, we've got you. Just don't forget to enhance your eye beauty and take these looks a notch further with a pair of 1-Day ACUVUE® DEFINE® Radiant Sweet™ contact lenses.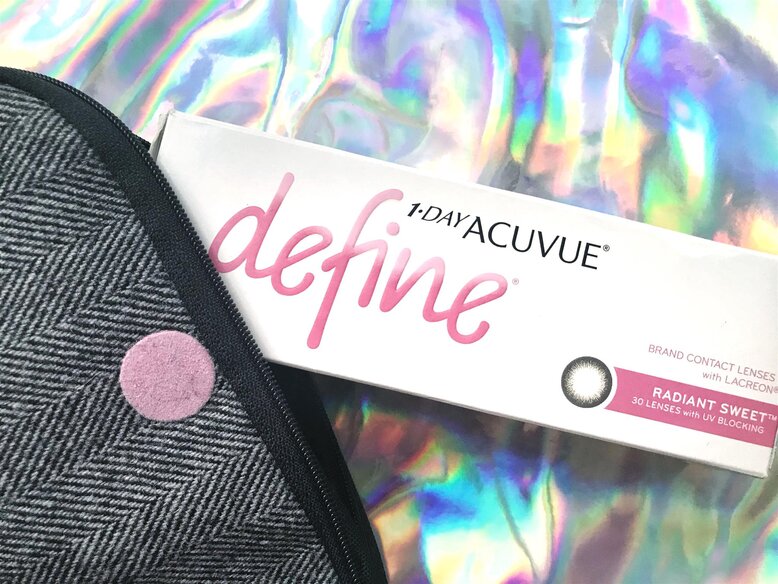 Thanks to the unique blend of three translucent pigment layers on the lenses that enhance the depth, reflects, and enlarges the iris, you'll be saying sweet nothings through your eyes with its natural glowy, tear-filled effect. Ahead, get glowing on V-Day no matter what type of date you're doing with these pretty looks.
The Cuddle Date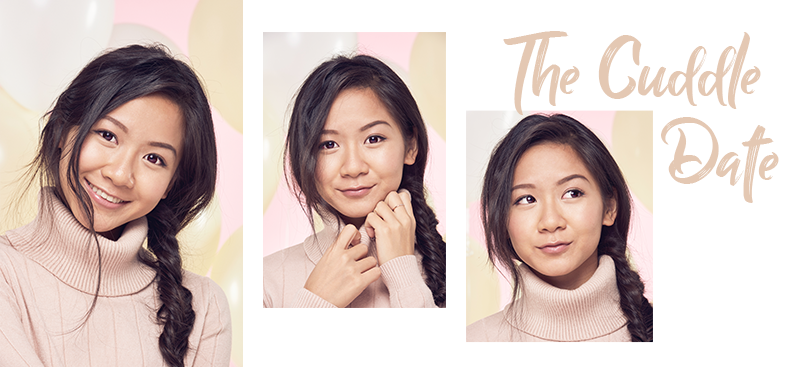 Model: Novita
From countless trips to numerous gastronomic adventures, you are happiest when you are with each other. This year, however, you'd like to just wind down and get cosy. The plan? Netflix and chill. No, really. Enjoy a cheesy movie on Netflix, binge on your favourite snacks, and just cuddle.
It sounds like the best opportunity to get lazy, but it's still a special day worthy of a little sprucing and getting ready for. Trade your pyjamas for a comfy sweater. Put your hair in a nice little braid and rock a glowy nude look. Think of it as levelling up your natural look. Add a bit of gloss or petroleum jelly to your eyelids for the perfect subtle glossy eye look. Perfect the base, of course, and make sure you're as glowing as you feel. Finish it off with a gloss for a my-lips-but-better feel and your 1-Day ACUVUE® DEFINE® Radiant Sweet™ contact lenses. The best part about these lenses is they are so comfortable that you can wear them up to 20 hours. Goodbye dry eyes and you can now cuddle with style!
The First Date
Model: Christy
First impressions can last, so making a good one on a first date is a must. Whether you're going on a casual picnic or enjoying marvelling at art in a museum, you have to be as at ease as you possibly can. It can be quite daunting but there are some steps you can take to ensure that your first date goes smoothly. For starters, let your eyes do the talking. The 1-Day ACUVUE® DEFINE® Radiant Sweet™ contact lenses are set to impress and express your natural eye radiance. Plus, protect your eyes with the only contact lens brand with an internationally recognised standard of UV protection. Then, go for something that's fresh and easy to maintain. Look bright and fun with flushed cheeks. Tantalise with your eyes by making sure your lashes are fluttery and wispy — two coats of mascara minimum. For the lips, inject a little playfulness and go for something coloured and glossy.
So focus on the conversation and try not to worry about fussing over your look during your first date.