Being in our 20's is that time in our lives where we can still feel the advantages of youth, but at the same time have the liberties of an adult. It's great to have the best of both worlds at the palm of our hands but we tend to forget that one of the things that we should start paying attention to is how to change up our skin care routine.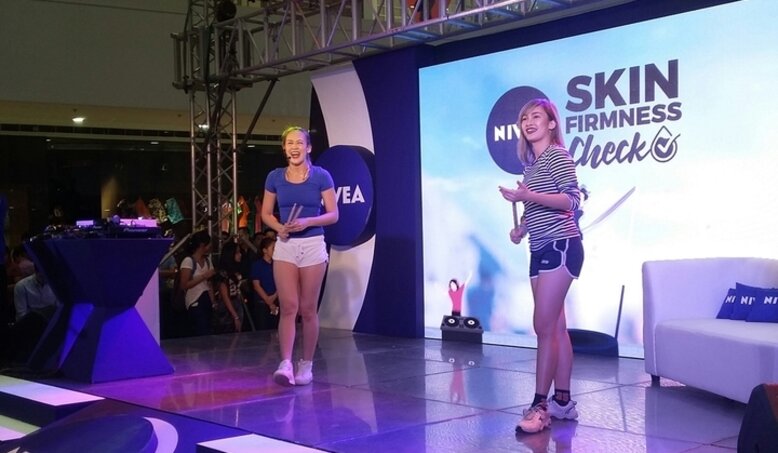 As early as 20, our skin starts to lose its firmness; and if we don't take proper measures, it'll lead to our skin sagging and losing its glow in the long run. That's why in an event full of fun games, music, and a lot of jumping,
NIVEA
held their
Skin Firmness Check Event
to give women a fun and creative way to get to know more about their skin.
Scroll down to find out our favourite things during the event!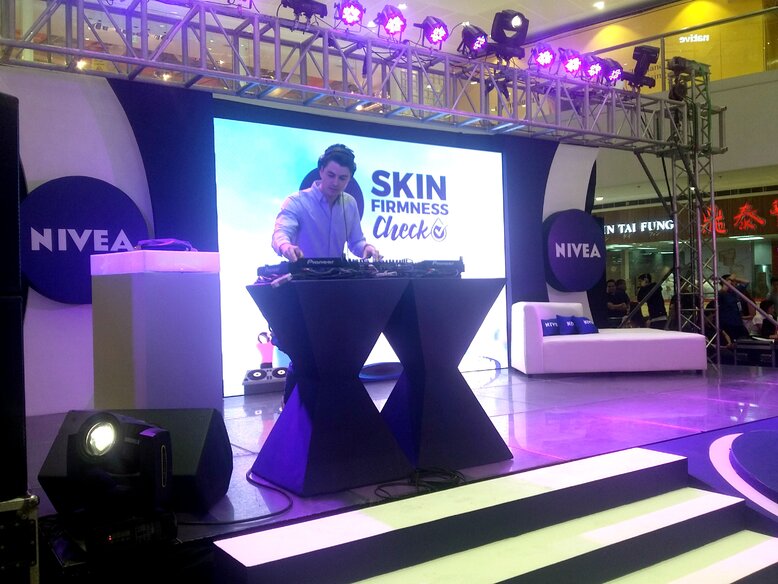 The fantastic beats by
DJ Callum David
spun chill-house music to get the crowd hyped and ready to enjoy the various activities NIVEA had in store for the day.
The trampoline technology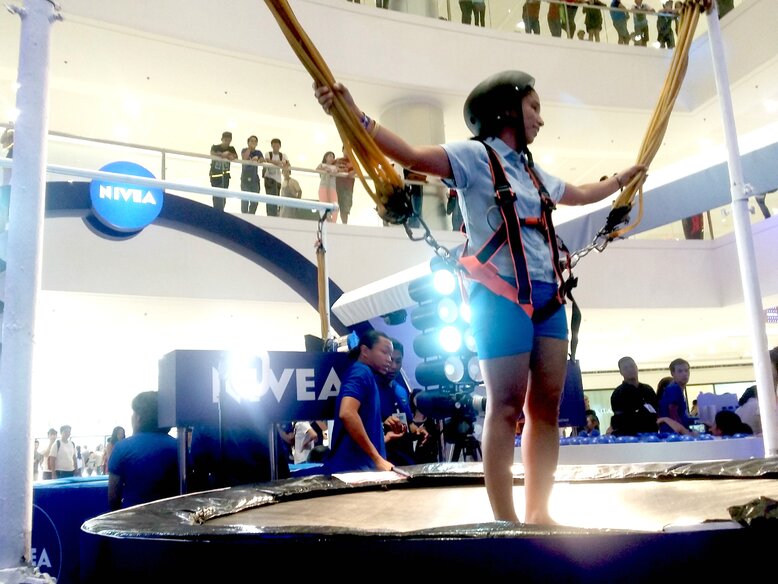 A few of the event's centerpieces were the bungee trampolines. Not only did it provide a fun-filled jumping session, but by using high-speed cameras with motion-tacking technology, just a couple of jumps provided the guests with a creative visualisation of their skin's movement to illustrate the firmness of their skin. The less movement, the firmer the skin is!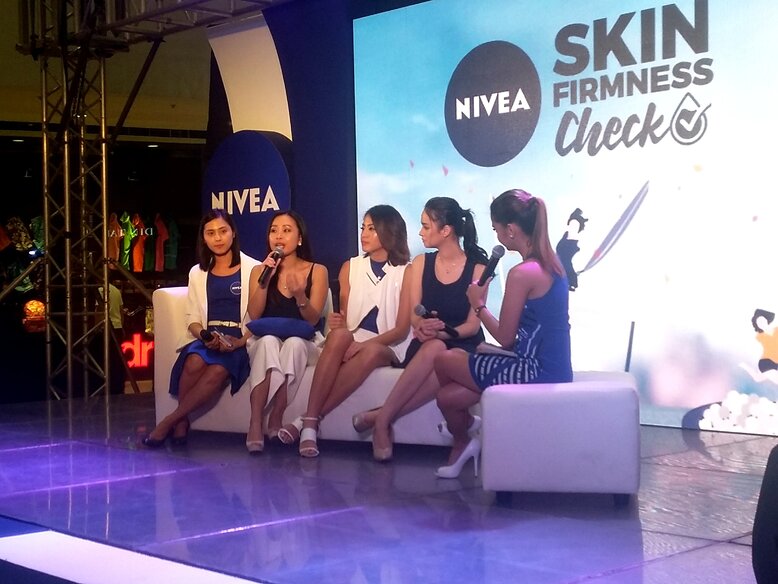 From stations where guests could get to ask their skincare questions, to a mini-chat session with PBA courtside reporter
Rizza Diaz
and influencers
Gretchen Ho
and
Kim Domingo
, doctors gave the guests advice and tips on how to maintain their skin's firmness and radiance despite having busy schedules and active lifestyles.
Fun and educational activities for all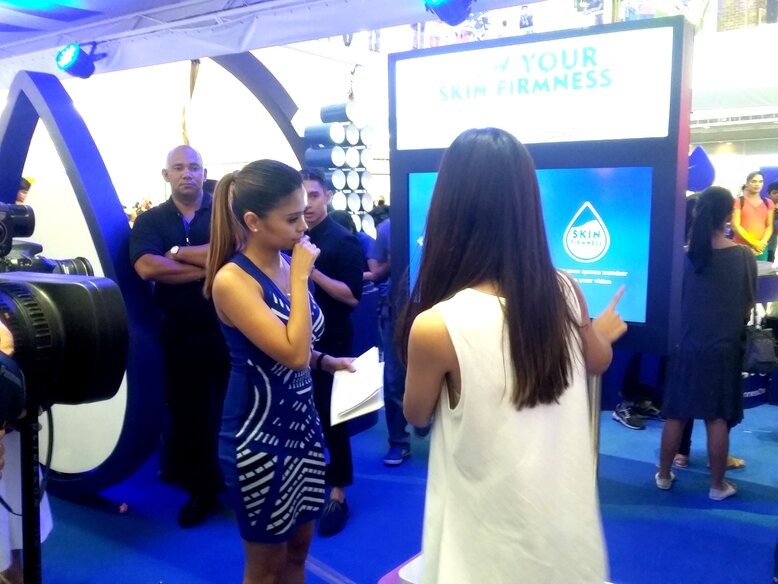 Guests were also treated to ball pits, workout dance sessions, trivia boards and quizzes, and even skin-firming juices and concoctions that complemented the high-energy event.
Everyone got to try the NIVEA Extra White Firming Body Serum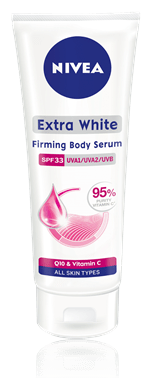 Each corner of the event had stations that gave the guests a chance to try the
NIVEA Extra White Firming Body Serum
. Not only does it make the skin fairer, smoother, and firmer, it also has a light and non-sticky formula that tones and restores the skin's elasticity in just 14 days.
--------------------------
What's your favourite part of the event? Share it with us in the comments below!