When it comes to beauty, our sights are always set on what's new. The latest in skincare? Yes, please. Fresh makeup launches? Of course. Sometimes, though, taking a step back and looking at what has worked before might be just what you need to do. Case in point: Ayurvedic skincare.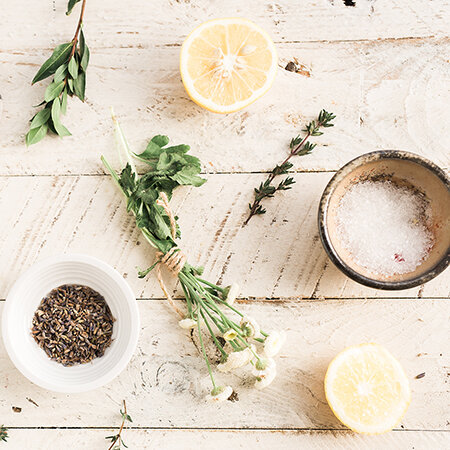 Ayurveda is an ancient practice for attaining holistic well-being.
What is Ayurvedic skincare?
Based on Ayurvedic medicine, Ayurvedic skincare and the use of cosmeceuticals based on this practice ​
dates back
​ to 3300 BCE to 1300 BCE. But before all the nitty-gritty, it's important to know that Ayurveda, like traditional Chinese medicine, believes in the mantra that "beauty comes from within." Based on your dosha, or bodily bio-elements, you have a skin type — Vata, which is thin and dry; Pitta, which is prone to rashes; or Kapha, which is oily. But take note that you can have more than one skin type. With these in mind, the products used for ancient ayurvedic skincare were based on natural resources — think essential oils, herbal extracts and fruit extracts — all sourced to give you holistic benefits.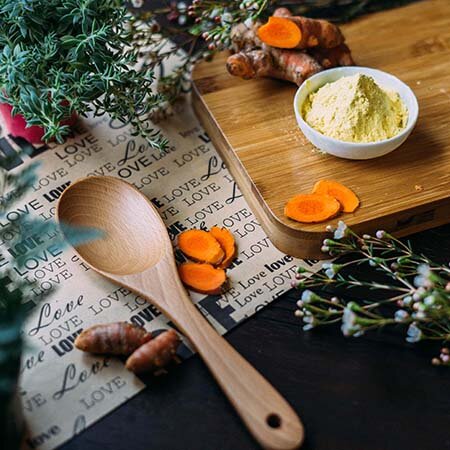 Natural ingredients are a must for Ayurveda.
How to do Ayurvedic skincare
Considering how the practice asks one to tackle skin issues from within — it is believed that the skin manifests what's going on inside the body — taking a holistic approach is a must. But aside from eating well and exercising, using products made with Ayurveda in mind is the way to go. You don't need to forage for your own materials and create your own concoctions, though. ​Himalaya Since 1930 ​ integrates the principles of Ayurveda and modern science to create clinically studied herbal products for the face and body.
Skincare for your dosha
Start off with Himalaya's range of moisturisers — there's one fit for your dosha.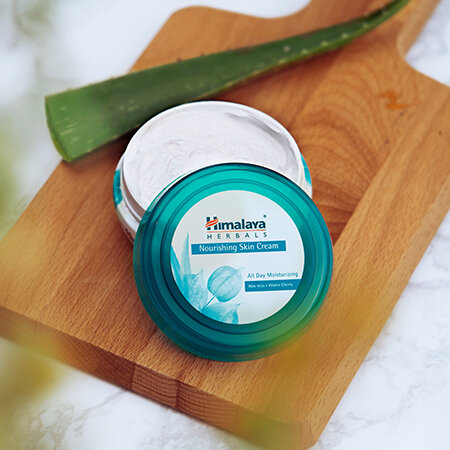 This light cream is perfect for those with oily skin.
The light, non-greasy feel of the
​Himalaya Herbals Nourishing Skin Cream
​ is something those with Kapha or oily skin will love. The lightness of aloe vera on their oily skin can feel soothing while the winter cherry, Indian kino tree and Indian pennywort extracts will help keep their skin moisturised and protected from pollution — oily skin managed and without clogged pores? It's possible.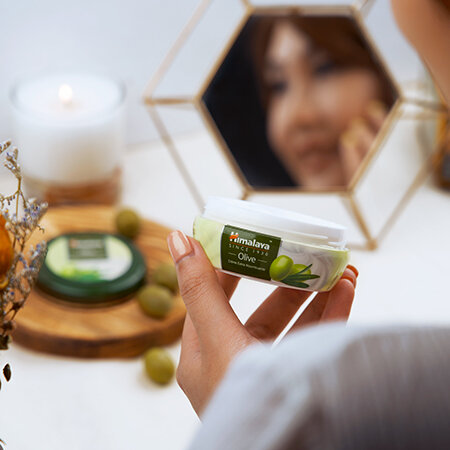 Olive oil deeply moisturises the skin and acts as a protective layer against damage.
Those with Pitta, or skin that's prone to redness and rashes, will appreciate the plant ceramides — from rice bran, olive and almond oil — in the ​
Himalaya Herbals Olive Extra Nourishing Cream
​ as they not only moisturise but also soothe and protect the skin.

Himalaya Herbals Intense Moisturizing Cream is great for dry skin types. ​

Enriched with Vitamin E from wheat germ oil and extra-moisturising Sweet Almond oil, the ​Himalaya Herbals Intensive Moisturizing Cream is what you need to satiate your dry skin's thirst for moisture. It also has almond oil for balancing skin's moisture — just what your dosha needs.

Step into the world of Ayurvedic skincare with Himalaya Since 1930. Get a sample here.