I've been having a really hectic few weeks packed with travelling and work, so I was really looking forward to taking some time off to unwind at The Spa at Mandarin Oriental Singapore by trying the recently launched Himalayan Crystal Glow treatment.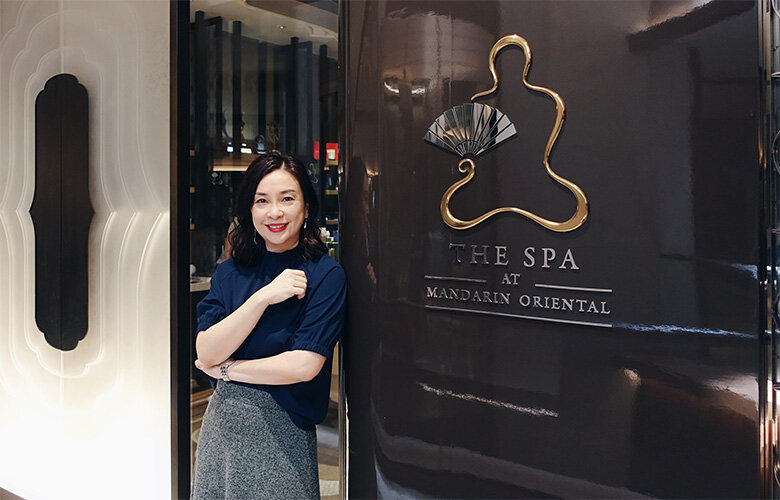 Creative Director Kersie at the entrance of The Spa at Mandarin Oriental Singapore
As soon as I arrived at the fifth floor of the Mandarin Oriental, I was greeted by the spa's magnificent entrance — a pair of large, opaque sliding doors concealing a quiet pathway leading to the reception, giving me a sense of security, like I'm entering a hideaway where I can hole up and relax.

The changing room at The Spa at Mandarin Oriental Singapore
After a quick registration, I changed into slippers and enjoyed a warm cup of tea before being led to a very luxurious, cosy changing room where I was shown around the bath and sauna areas and taught to use their modern locker system. As soon as I changed into my robe, I was ready to settle in for my treatment.