The word "ladylike" may stir up images of how a woman should act traditionally. But the latest H&M Fall 2016 campaign is championing to debunk this -- by redefining the outdated notion of being ladylike and giving the word a whole new meaning. It's safe to say that we cannot be more excited to support H&M's latest campaign in the best possible way: by making a visual proclamation in style.

How a woman should act, feel and look should be entirely up to her. There are just as many ways to dress like a lady, as there are ways you can be a lady. Ahead, six style personalities -- Kyla, Georgina, Cassandra, Cheryl, Hui Yi, and Jasmine -- tell us about being #ladylike in their own terms with 12 looks from H&M; all power-packed with a feminine punch!

--------------------------
Kyla Tan (@_kylatan)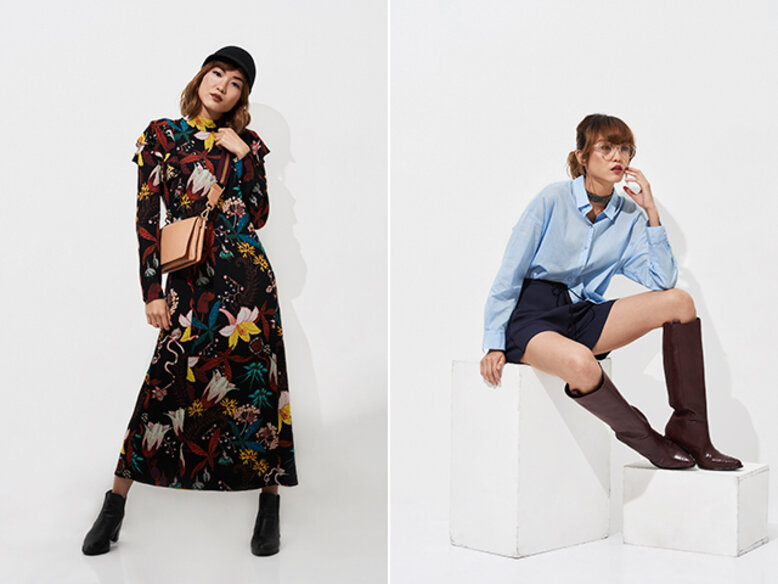 (Left) Dress, SGD 39.90; (Right) Shirt, SGD 39.90, Shorts, SGD 39.90
"Being ladylike is about embracing who you are as a woman. In my own terms, #ladylike is about displaying strength and grace with an attitude in things that we do and the way we dress. There're no restrictions, there're no boundaries."
--------------------------

Georgina Foo (@seaofknit)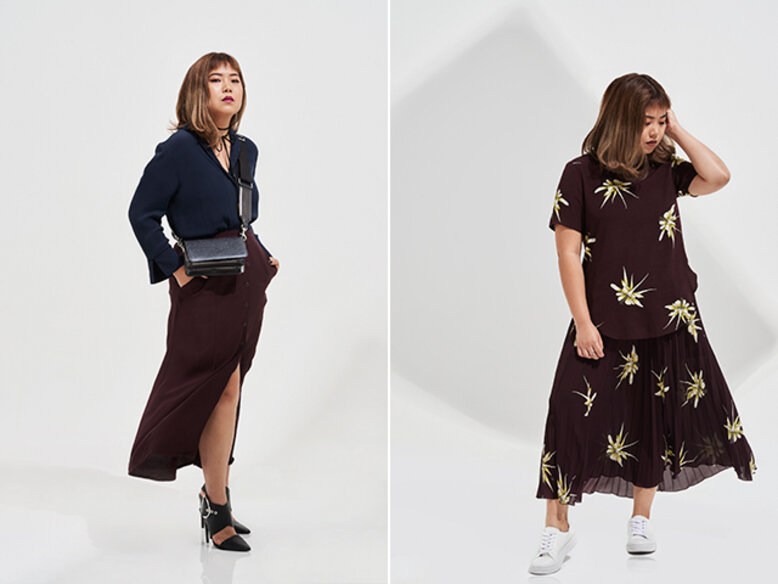 (Left) Shirt, SGD 59.90, Skirt, SGD 49.90; (Right) Blouse, SGD 24.90, Skirt, SGD 79.90
"To me, it is not whether one stereotype of women is better than another, or worse, men, but it's about playing by your own rules. The strongest form of empowerment is being comfortable in your own skin, being whatever the type of woman that you perceive yourself to be, regardless of social construct."
--------------------------

Cassandra Tan (@cassansaurus)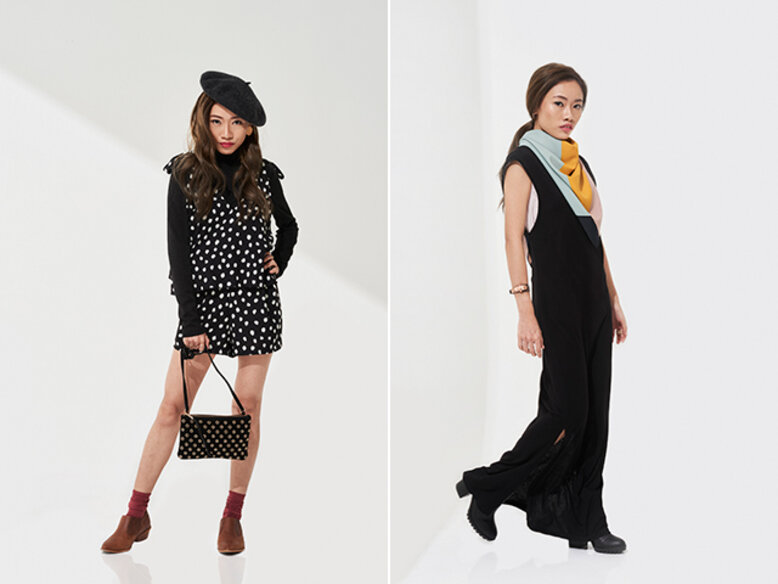 (Left) Jumpsuit, SGD 59.90; (Right) Top, SGD 39.90, Dress, SGD 24.90
"She is clothed in strength and dignity, and she laughs without fear of the future."
A lady/woman can be #ladylike in so many ways, such as (being) feminine, badass, powerful, fun, etc. Personally, #ladylike to me is being confident about who you are. We all have our own insecurities, but that's alright because confidence can be built."
--------------------------

Cheryl Tay (@cheryltaysg)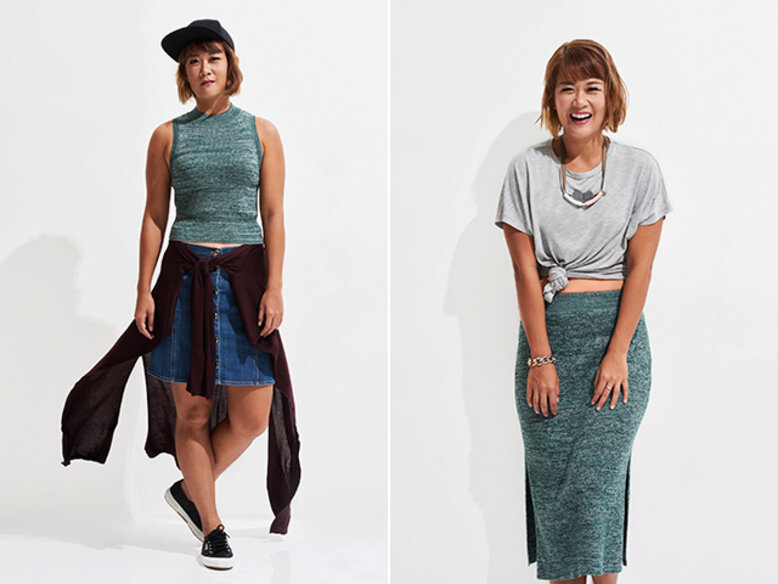 (Left) Top, SGD 39.90, Skirt, SGD 49.90, Cardigan, SGD 49.90; (Right) Top, SGD 17.90, Skirt, SGD 49.90
"When you stop thinking that you're not good enough, when you stop thinking that you don't deserve it, that's when magic happens. Regardless of how we all are – girly or sporty, dainty or dynamic – we all share that same feminism. Embrace it and allow your personality to show through your style.
No one is allowed to tell you how you should look or what you should be. Learn to love yourself and find your self-worth from within. You have that strength – don't be afraid of it."
--------------------------

Ng Hui Yi (@nhyphen)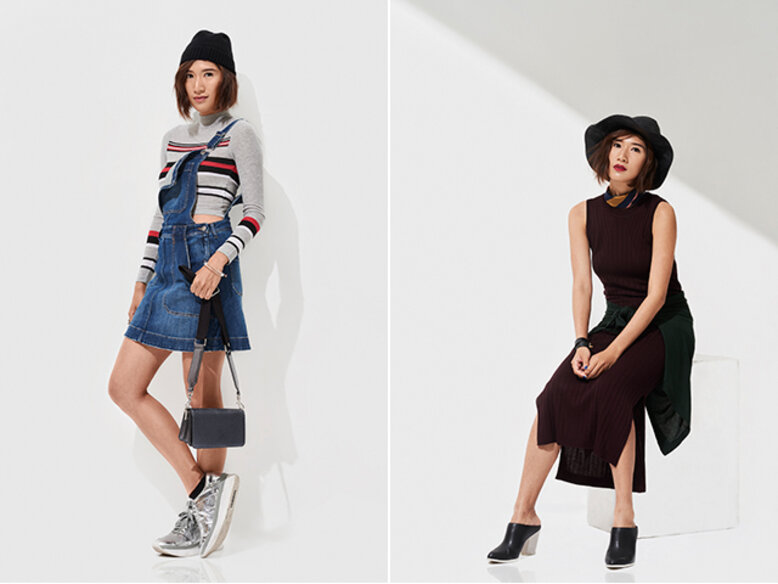 (Left) Dungaree Dress, SGD 69.90; (Right) Cardigan SGD 24.90, Dress, SGD 49.90
"I am a woman, and I play many roles in my life. Transitioning through the different stages for the past twenty-six years, these evolving roles allow me to look into the deeper part of me and to discover how diverse I could be. I am a woman, and I'm proud to be one.
There are no rules in fashion, just like how there are no rules in being a woman."
--------------------------

Jasmine Danker (@jasminedanker)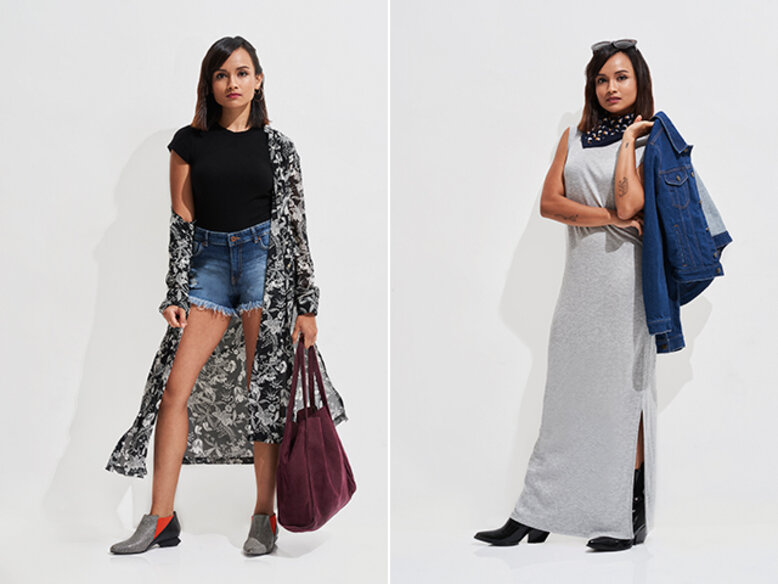 (Left) Bodysuit, SGD 24.90, Shorts, SGD 39.90, Shirtdress, SGD 49.90; (Right) Dress, SGD 24.90, Jacket, SGD 59.90
"In order to be irreplaceable, one must always be different."
I've always been different and felt out of place growing up. I've always picked the rough side, hung out with (the) boys, rolled in dirt, and dedicated a lot of time to sports. However, I've never felt like I wasn't ladylike – I was embracing my strength as an individual."
Stand up for the diversity of women and you may be one of

3 lucky winners

to get a

SGD 200 H&M gift card

. Simply post an OOTD and a short quote on what it means to be #Ladylike on your Instagram with hashtags #Ladylike #HMSingapore before

19 Oct 2016

.
--------------------------