Got a loved one who's obsessed with all things travel and travel-ready items that are fashionable and stylish to bring around? Then we've got the gift-guide that will make Christmas shopping a little easier.
Here are our top picks of travel gifts for the fashionista in your life.
--------------------------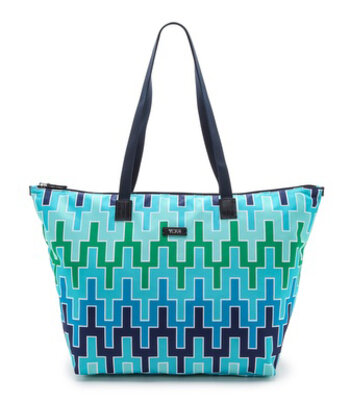 (click)
Here's a gift for someone who loves taking quick weekend getaways. It's large enough to fit the essentials for a weekend getaway, with a large strap that makes it easy to carry around. But here's why we love it: it also has an exterior panel that allows the bag to slip onto a suitcase handle with ease for longer journeys. Very versatile!
Crème Simon Travel Kit
Travelling means being limited in the amount of skincare one can bring along in the trip. So a travel-friendly skincare kit with the bare essentials is all you really need. This kit from natural French skincare brand, Crème Simon, will be a great gift for your travel and skincare obsessed best friend. The kit includes its Gentle Double Exfoliation Scrub, Restorative Light Night Moisturiser, and Micellar Water Make Up Remover all stored in a vanity pouch,
Linea MoveLite
For those looking for a blend of style and practicality, then this lightweight Linea MovLite luggage would be a great gift. Perfect for that friend who is always borrowing your luggage for every trip, or for that friend who really needs to upgrade their luggage of choice with something more sturdy and lightweight.
Forever 21 Makeup Bag
Here's a makeup bag that will inspire many more travel adventures for your travelling best-friend. Best thing about it (aside from its adorable design) is its size. It's just the right size to store all the makeup essentials one would need for a trip.
F1 Spacepak
Got a friend who can never seem to pack light? How about that friend who has yet to master the art of packing? The F1 Spacepak System from Flight 001 maximizes luggage space by compressing up to 2 weeks worth of outfits in a tidy compartment.
LORAC 'Pocket PRO' Palette
Here's a travel-ready makeup palette for your smokey-eye loving girl friend. It features 1 matte and 2 shimmer eyeshadows, perfect for creating that glamourous makeup look on the go. Best thing about it: its velvety-smooth hues are ultra-pigmented and packed with long-lasting power.
What will you be wearing this holiday season?