(cover photo from indrinovita)

The holiday season is always made better with holiday collections; and this year, beauty brands have been releasing amazing collections in preparation for the holidays and we are definitely not complaining.
One down side to this though, is that if you don't get them these holidays, you will not be able to get them again. Limited edition product woes indeed!
So we've sifted through all the amazing collections out there and have picked out the four collections we think should be on your Christmas shopping list this year!
--------------------------
Maybelline Holiday Kit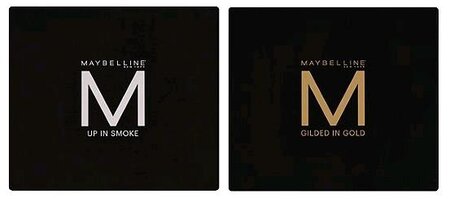 Photo source:

Ulta
This is the brand's first ever holiday collection, naturally we are excited about it! Maybelline has released two palettes: Up In Smoke and Gilded in Gold. Both palettes include 4 eye shadow colours, 1 blush colour, 1 highlight colour and 1 lip colour but the Gilded in Gold palette includes and additional eyeliner.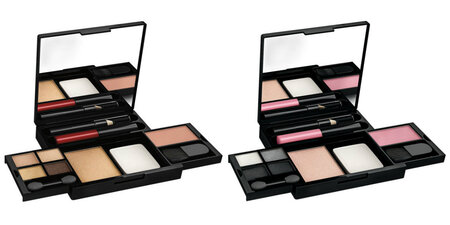 Photo source:

ImaBeautyGeek
Giorgio Armani Luxe is More Holiday Collection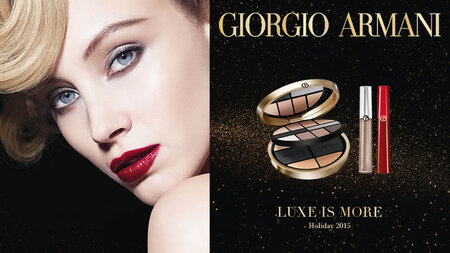 Photo source:

Brown Thomas
This holiday collection consists of a double layer compact eye and face palette, 3 shimmery liquid eyeshadow colours, and 6 matte lip lacquer shades. The Luxe is More palette is definitely one of the best palettes out there this holiday season, with very wearable mixes of pearl finish and matte neutral colours. The ten eyeshadow colours are unique to the palette and it also comes with 2 cream foundations and a luminous pressed powder. The packaging is pretty and luxe with its gold details, and comes in a handy compact size perfect for travelling!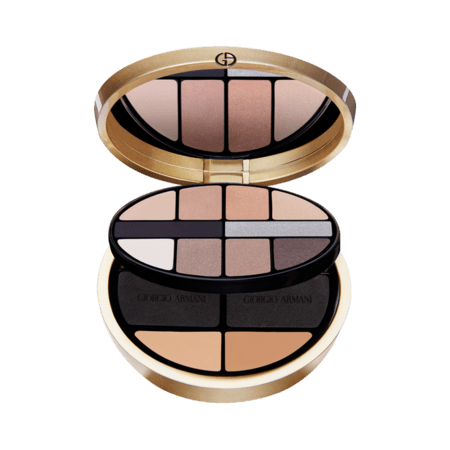 Photo source:

Giorgio Armani Beauty USA
Maison Kitsune for Shu Uemura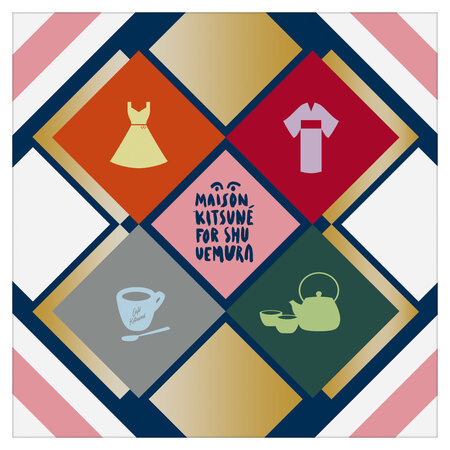 This collection has got to be the cutest collection ever. The east meets west collection was done on point with its sweet happy colours and collectible worthy packaging. The Indigo Eye and Cheek Palette exudes that bubbly Japanese style, while its Plum counterpart alludes to the chic French style. Not to be missed are also the Tricolor-In-A-Blink Falsies, New Youth Must-Have Premium Brush set, and preciously cute Curious Eye-catching Premium Makeup Box.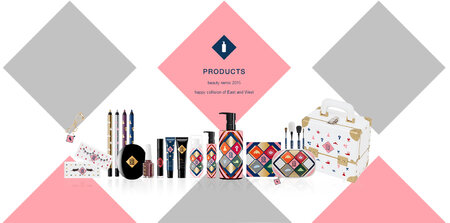 Check out the full collection

here

.
eSpoir Sense of Secret Collection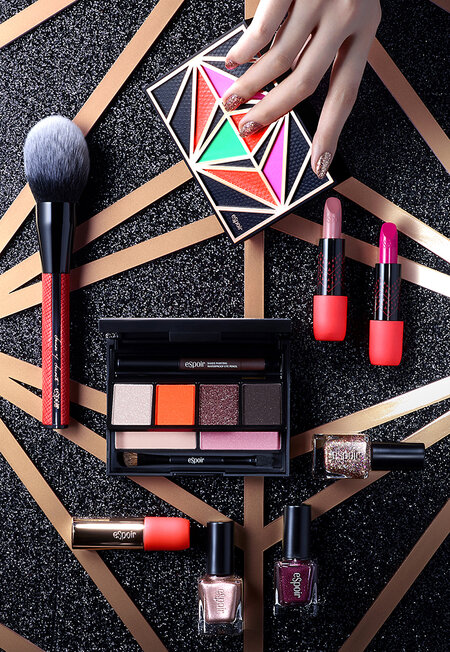 eSpoir is a Korean street makeup brand tat never fails to disappoint in terms of its special collections and quality of its products. For its reasonably affordable price, it is no wonder Korean makeup artists choose to use their products. So if you are in Korea for the holidays, be sure to pop by an eSpoir store to get your hands on these beautifully designed Sense of Secret collection with its amazing colours and quality. This is definitely on our must-buy list this Christmas!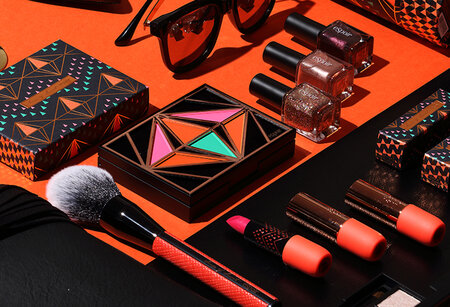 Photos from Amore Pacific Design Lab
--------------------------
Which of these sets have you got in your must-buy list? Share with us in the comments below!