'Tis the season to get your travel lists ready. The holidays are perfect for jetting off to a new destination and indulging in new sights and experiences. If you haven't started planning yet, you're in luck. We'll give you a list of destinations you should definitely pay a visit. Plus, the must-haves you need to pack.

Each destination requires different things to bring, of course, but one thing that should be a constant part of your essentials is a trusty pair of sunglasses. We want something that fits our style and personality while giving the protection we need. That's where Bolon Eyewear comes in with their premium quality and UV 400 protection.


Seoul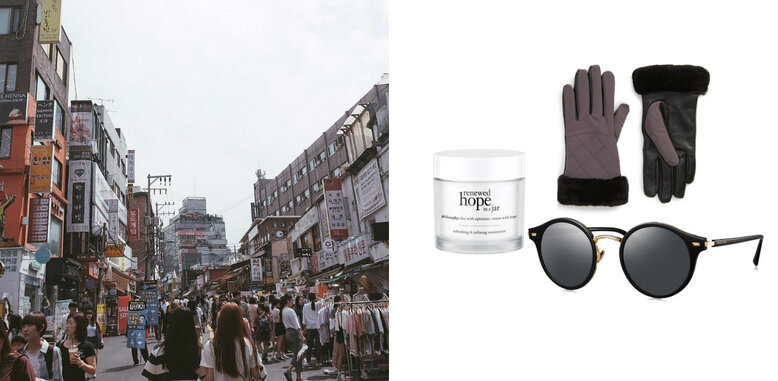 Photo from: merphi; (Left to right) philosophy Renewed Hope in a Jar, UGG® Shearling Gloves, Bolon BL6025B10

It's time to live out your K-dreams and go where it all came from. If you're planning to visit South Korea sometime between December and February, you'll be in for a cool experience — literally. It's winter time for Korea during these dates, so make sure you have your heavy-duty moisturiser, gloves and earmuffs with you. And of course, even if it's cold, the sun is still out there, so make sure that your eyes are protected. Pick a pair that has a darker frame so the light that reflects on the snow doesn't hurt your eye, too.


Paris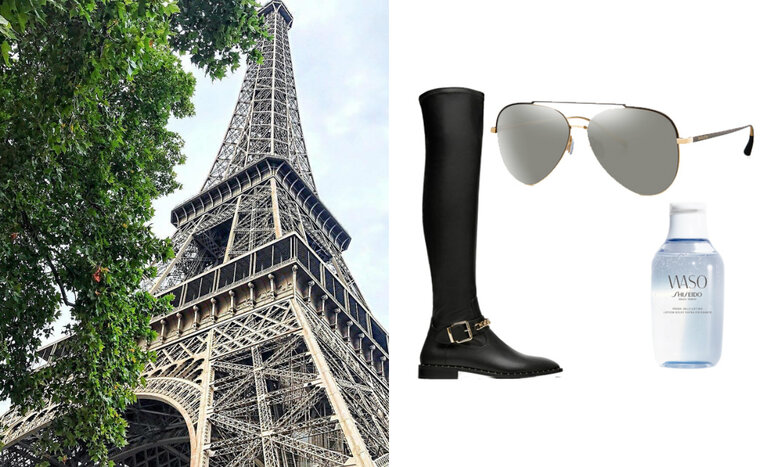 Photo from: LuxITGirl; (Left to right) Zara knee-high boots with buckle, Bolon BL8008D11, WASO Lotion

Ah, the city of love. If you're musing about getting a ticket to Paris this holiday season, we definitely support you. Just don't forget to bring these things! Get your boots ready with you for sightseeing minus blisters and cold. Slather your favourite lotion on as often as you can. Then, top it all off with a pair of eyewear that's as chic as your destination.


Dubai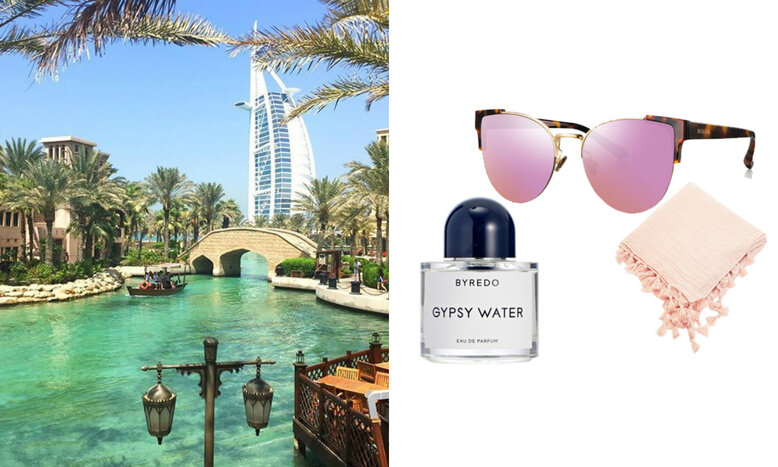 Photo from:
lepetitewears
; (Left to right) Byredo Gypsy Water; BL6022B30; Stradivarius Scarf with Pompom
The allure of Dubai is definitely hard to resist. If you've been meaning to make Dubai your holiday destination of choice, you picked right. With its majestic sights and rich culture, you'll be in for a one-of-a-kind trip. Don't forget to bring your scarf for a chic cover-up. A scent to associate with the trip is also a must-have. Finally, a pair of sunglasses for you to look up at the skyscrapers.

Bali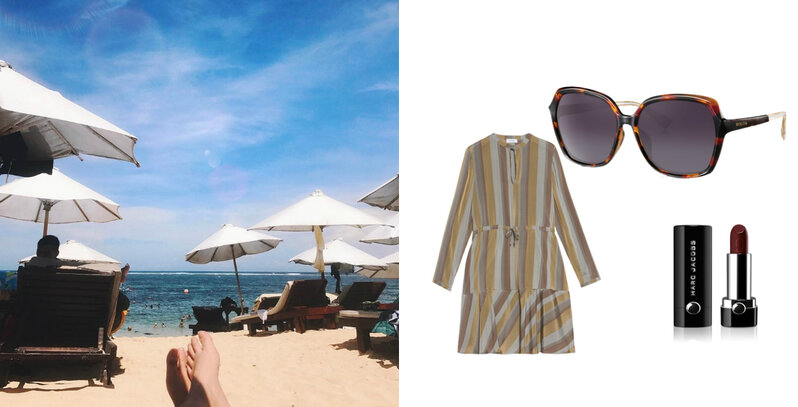 Photo from: ShaniaEvelyn; Left to right: Max&Co Kaftan; Bolon BL5011C20; Marc Jacobs Le Marc Lip Creme in Trax
Eat, pray, love, and enjoy the sights of Bali during your trip. Make sure you pack your kaftan for a picture-perfect outfit. Swipe on your favourite lip gloss, and wear a pair of sunglasses that's as laid-back as your vacation to seal the deal.
Learn more about Bolon Eyewear here.