Creating a holiday party capsule wardrobe isn't something that crosses everyone's minds. Investing in seasonal pieces that you'll only get to use once? Totally not worth it, you'd think. But that's until you're scrambling to the mall right before closing hours looking for the perfect outfit for yet another Christmas party you have to attend. So save yourself the trouble by creating a party-ready wardrobe for this holiday season and the next to come. In curating capsule wardrobes, the key is investing in basics that you can easily incorporate with other pieces. But how would you do that with the seasonal styles that are only trending for a limited time? Ahead, we show you all the party-ready essentials you need for a glamorous night — whether it be this Yuletide season or all-year-long.
Softly sophisticated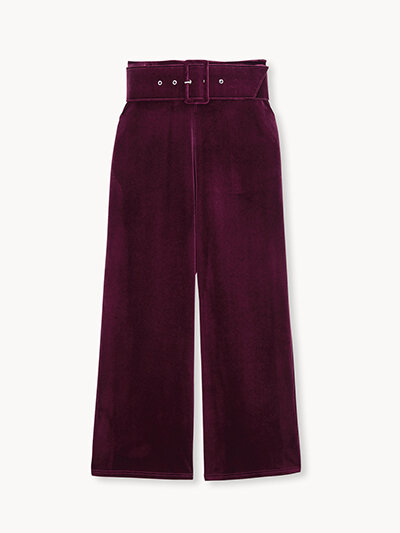 Pomelo Drops of Jupiter Holiday Collection '19 Velvet Pants, SGD44
Of course, if we're talking about holiday staples, having velvet in your wardrobe is a must. The sophisticated material inexplicably reminds us of the cosy joys of the season. Red is always great, but to not seem much like Santa Claus, opt for richer and darker hues of the bold colour.
Stick to black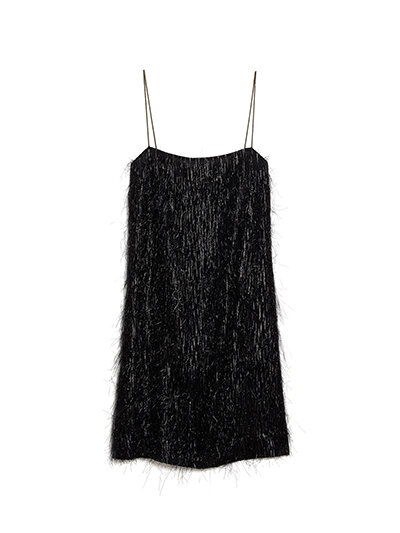 Kate Spade Luren Fringe Dress, price unavailable
Black is everyone's best friend. It can be worn no matter the season or occasion — yes, even during the holidays. So make sure to include an ebony-coloured piece in your holiday party capsule wardrobe. But take it up a notch by choosing a black piece with an interesting detail. Keep it festive by investing in a piece with a unique texture like a fringed little black dress or a tulle-trimmed number.
Holiday glow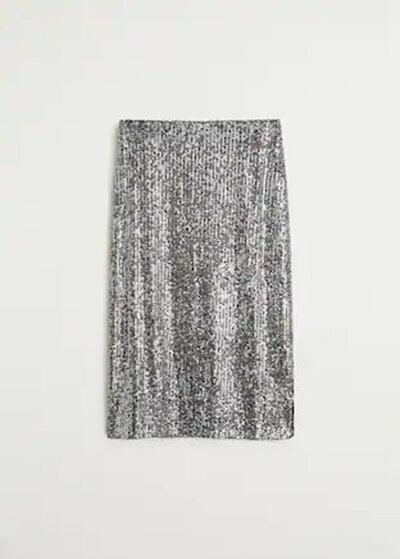 Parties always call for shimmer to add a bit more glitz and glam to the night. If you want to stand out from the crowd, you can always rely on the shimmer of glitter. But instead of choosing one-pieces like dresses or jumpsuits, choose to invest in smaller ones like a sequined top or bottoms instead. That way, you can easily tone down the brightness by pairing it with neutrals.
Perfectly suited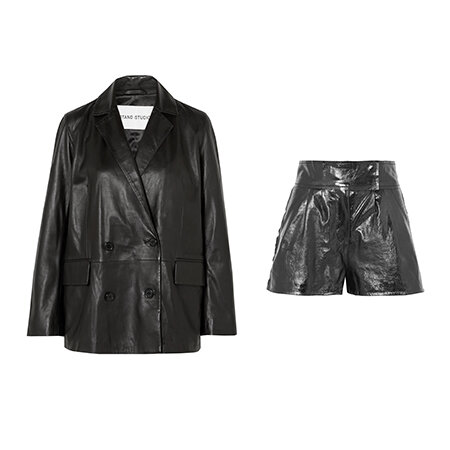 Left: Pernille x STAND Cassidy double-breasted leather blazer, SGD657 (net-a-porter.com); Right: Pernille x STAND Destiny pleated textured-leather shorts, SGD465 (net-a-porter.com)
If you tend to attend occasions that call for a statement look, having a suit in your holiday party capsule wardrobe is handy. Dress it down from formality by opting for more casual bottoms like a matching pair of shorts or a mini-skirt. If you want to take it into the next level, instead of just playing with colours, why not choose coordinates that are of a unique texture like leather or vinyl.
Strut in style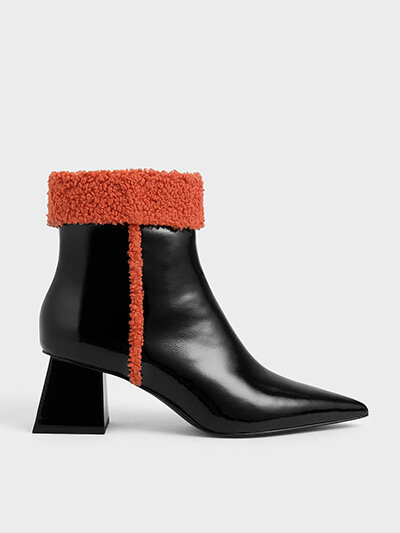 Charles & Keith Shearling Trim Patent Ankle Boots, SGD79.90 (charleskeith.com/sg)
We're in the tropics, but who's to say we can't enjoy slipping into a sleek pair of boots when we want to? Boots add a touch of boldness to your look, perfect when you're stepping out to enjoy a wild night out. Go for leather square-heeled pairs with a coloured trimming to give your edgy look a touch of lively brightness.