Creating a holiday party capsule wardrobe isn't something that crosses everyone's minds. Investing in seasonal pieces that you'll only get to use once? Totally not worth it, you'd think. But that's until you're scrambling to the mall right before closing hours looking for the perfect outfit for yet another Christmas party you have to attend. So save yourself the trouble by creating a party-ready wardrobe for this holiday season and the next to come. In curating capsule wardrobes, the key is investing in basics that you can easily incorporate with other pieces. But how would you do that with the seasonal styles that are only trending for a limited time? Ahead, we show you all the party-ready essentials you need for a glamorous night — whether it be this Yuletide season or all-year-long.
Softly sophisticated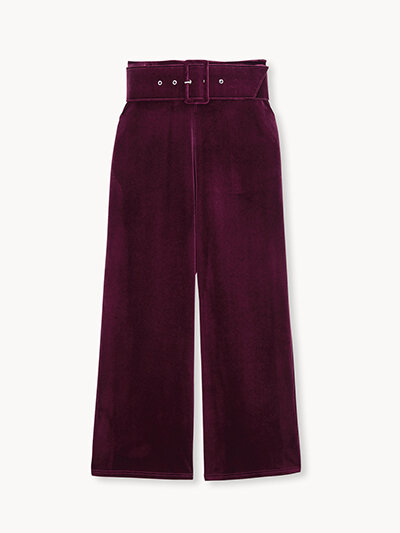 Pomelo Drops of Jupiter Holiday Collection '19 Velvet Pants, SGD44
Of course, if we're talking about holiday staples, having velvet in your wardrobe is a must. The sophisticated material inexplicably reminds us of the cosy joys of the season. Red is always great, but to not seem much like Santa Claus, opt for richer and darker hues of the bold colour.