ZALORA recently unveiled their 2015 Ready-To-Wear Raya Collection with Malaysia's emerging fashion designers: Fiziwoo, Nurita Harith, Syaiful Baharim and Zery Zamry. These up-and-coming names in Malaysia's fashion scene have decided to share their talent online by creating a special collection exclusive for Zalora.
We were able to get an exclusive peek of their collection and here are the looks that wowed us the most.
--------------------------

"FLOW" by nh by Nurita Harith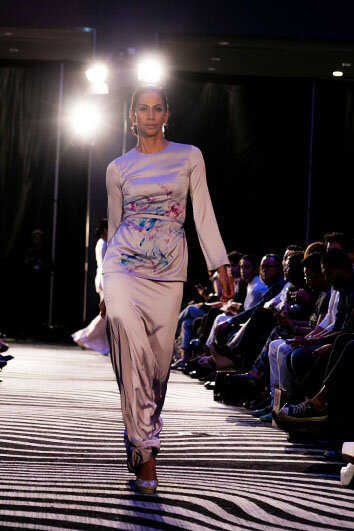 The creations of Nurita Harith have been worn by the country's most beautiful women on-and-off the red carpet. Following the success of her previous collection which featured artistic architectural shapes, nh by Nurita Harith's "Flow" examines movement and artistic fluidity. This collection was a collaboration with renowned contemporary illustrator and abstract artist D.U.R.A., thus every piece was indeed a work of art.
Satin was the primary fabric of the collection which made it particularly hard for us to choose our top pick. In the end, we decided that this classy, wearable, and modern but timeless piece deserves to be under the spotlight. It had Nurita Harith's signature use of Lilac, Mauve, and Beige with dab of commendable artistry from D.U.R.A.
"FLOW" by nh by Nurita Harith starts from RM650.00
The collections will be available at ZALORA.com.my starting this April 2015.