Our lives changed almost overnight a year ago. With a pandemic officially declared, we were told to stay at home, and suddenly, the world felt much smaller. Mundane things that we previously took for granted — tissue paper, rubbing alcohol — were suddenly scarce. Panic, fear and stress were in the air and all we could do was shelter in place. Although it feels like life seemed to have paused, it still went on, albeit in a way we've never experienced before. And a year after, we're now used to wearing masks, sporadic lockdowns, working from home, catching up with friends on Zoom, dining outdoors and other lifestyle changes. The new normal is no longer new; we've now adapted to this reality and our pre-pandemic routine becomes blurrier in our memory each day.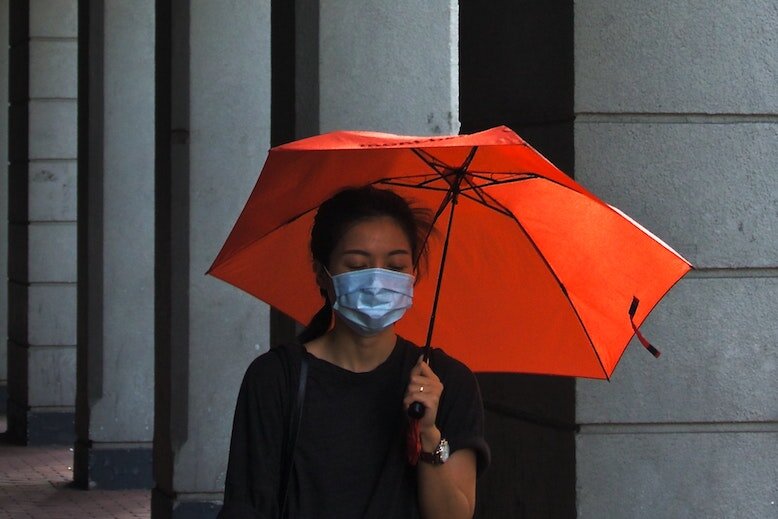 In the early days of the pandemic, we shared stories of how people are doing amidst a sudden change. We wrote about how flight attendants are carrying on while planes are grounded, the brides who postponed their weddings, and the ways people are coping with staying inside, among many other stories. On the anniversary of the pandemic's declaration, we are checking in on how people are doing again. From those who survived being infected to a flight attendant who got affected by a prolonged travel ban, here's how life has changed for them after a year of COVID-19.
Aftermath of getting infected: Similar, but not quite the same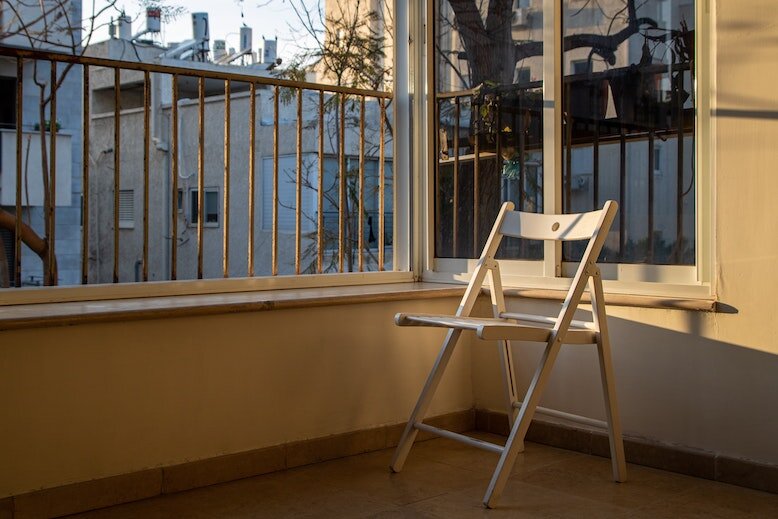 Surviving an infection from a fearsome virus was just the beginning for features writer Alyana. Almost a year after she finally tested negative, she's still dealing with lingering effects — not just physically, but emotionally and psychologically, too. "I feel like everything has come back to normal and yet not at the same time," she said. Alyana described the circumstances that led to her infection as a "fluke". Alyana works from home, her family strictly follows a "necessities only" policy for going out of the house, and she routinely disinfects not just her hands but her family's house as well. She's the last person you'd think would get infected. But even with all the precautions, she still got infected by chance. "As far as we can tell, my aunt got exposed to someone unknowingly carrying the virus while she was at the grocery and that was enough to get infected," she shared. This little fluke went on to affect her life to this day.
Alyana still feels "hindered" whenever she does cardio-heavy activities for long periods of time. She also deals with the so-called "brain fog", a reported long-term effect of COVID-19 infection that involves memory loss and confusion. It's a phenomenon that is still not clearly understood to this day. Alyana thinks that it could be the brain's way to make you forget the traumatising experience of getting infected. "Sometimes you just want to forget it even happened in the first place," she said. As someone who has gone through this stressful ordeal, she feels frustrated about the complacency of some people. "I don't want to be pessimistic, but it's easy to feel disheartened when you see that there's little to no change when you compare our situation before and now."
Her sentiment comes after Quezon City, the city where she lives, saw another spike in cases, prompting the local government to implement curfews and alcohol ban and order temporary closure of recreational centres like gyms and spas once again. "I've come to realise that this is the true 'new normal'. We're doing the best we can to go about our daily lives while ensuring that we're as protected as we can be in the meantime," she said.
Even so, life still went on for Alyana. Since testing negative, she's already met with a few friends, dined at a barbeque grill restaurant and ate at a cafe — normal things pre-pandemic but are now considered a precious once-in-three-months experience. But for the most part, it still feels the same as it was back in March 2020 with most of her time spent at home with her family except now she has renewed sense of gratitude and caution. "While I'm grateful for getting through it relatively 'okay', it's not easy to get over the fear of getting it again. The experience also made it starkly clear that you need to be prepared for everything. Get health and life insurance, have an emergency fund (private hospitalisation is no joke) and have backup plans in case you're made to quarantine at home. But most of all, do everything in your capability to protect yourself from getting infected. You never know if that one instance going outside will be the time you'll bring home the virus," she said.
Finding a new path
The last time we spoke to Sam, a flight attendant and in-flight interpreter, she was still processing the news about COVID-19 while on duty en-route to Taipei. At the time, as planes were grounded, her routine drastically changed "from following a fixed schedule to losing track of the days of the week; from seeing new sights to seeing the same four corners of my room". A year later, she's now adjusted to a new normal which involves running her online bakery, The Oreo Lover.
It's something she's been busy with ever since she started to work on a voluntary basis. "I started my own small business as a way to pass time (and earn a little cash on the side) while waiting for my next flight assignment. During those times, I would only get around one or two flights a month. So there was plenty of free time on my hands," she said. However, things changed drastically a month ago when the airline she works for announced a new round of layoffs and, sadly, she was let go. It's an ongoing crisis in the travel industry as a whole, and as early as June of last year, it's estimated that around 570,000 aviation jobs in the Philippines are at risk as a direct result of the pandemic. Many have considered a career change even in places where COVID-19 is more controlled like in Hong Kong where flight attendants who were laid off found a new career in the now-booming insurance industry.
As Sam looks for a new job, she's been growing her business. "I have always been a fan of anything Oreo, and during the pandemic, most of my go-to shops were closed. As a result, I thought of starting my own shop that sells 'anything Oreo'. I started with just Oreo Truffles and Oreo Cheesecake Bars, and now my menu has grown," she said, adding that her bestsellers are Oreo Cheesecake Brownies, Oreo Cheesecake Bars, Cotton Cheesecake, and Red Velvet Cake.
With all the hardships the pandemic has brought upon us, it has also managed to bring out our creativity and resilience, and Sam is living proof of that. It has also taught us valuable life lessons. "When my paternal grandmother passed away, we weren't able to attend her funeral in the province due to the travel restrictions in place," Sam shared. "The pandemic once again emphasised how important it is to cherish your loved ones. It really made me appreciate the things I never knew I took for granted, such as being able to leave the house and meet up with friends impulsively or just being able to go anywhere without an important reason but simply for a change of scenery."
If she could go back to the early days of the pandemic, with the benefit of hindsight, she would advise her former self to invest more in personal growth. "It might be because I didn't think that the pandemic would last to a year (and more), but I wish I had invested more in myself. Although I had my small business to tend to, I should have taken advantage of the days at home. I should have taken up online classes in fields that I'm interested in just to better equip myself for the future," she said. The good thing is, it's never too late to do just that!

Old party habits in a new social scene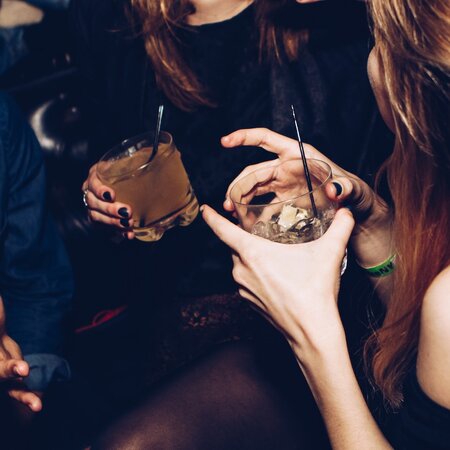 Self-professed 'party girl' Hazel was cooped up in her room during the early days of the pandemic when cases were rising in Singapore. Just a few months before that she was partying the night away with her friends and the sudden change left her social life "as empty as her soul", she jokingly said. Nevertheless, she still found a way to channel the nightlife at home with virtual Zoom parties hosted by one of her favourite clubs, Marquee. She and her friends would dress up and make cocktails, all while still quarantined in their own homes. Even though she longs to experience that vibrant nightlife again, she said that the only time she would feel comfortable going out is when there are no more positive cases in Singapore.
Almost a year after, Singapore has reported no local transmission and only a limited number of imported cases. With this new development, Hazel is now going out again and socialising with friends. "I was cooped up at home for a very long time. You could say that 'my natural personality' is my motivation to go out," she said. However, the nightlife scene isn't what it used to be and Hazel found herself navigating a new social scene. No more mixing with strangers at a club, groups should only stay at one table, and most surprisingly, loud music isn't allowed.
To her, it now feels more like being in an upscale lounge slash restaurant than a bustling club she used to party in. "It felt quite surreal. I was very conscious and made sure I only drank from my own cup. I guess it's still different because there's no loud music and we can't openly socialise like how it was back then in a regular club setting, but I guess beggars can't be choosers now," she said. Hazel is happy to report that since being allowed to socialise with friends, her mental health came back to "decent levels". There truly is hope!
There are sentiments from people about how the phrases "new normal" and "unprecedented times" have begun to annoy them. Perhaps it's because they're now cliche or it could also be because they don't ring true anymore. Life has forever changed, and in one way or another, we've come to accept it.
(Cover photo from: Vino Li via Unsplash)
Next, read about this cute love story that happened during the pandemic.