I'd like to think of wisdom as something you can now have without the crow's feet and laughter lines. After all, ageing is not what it once was as shown to us by skincare power-country, Korea, and many of the world's top celebrities (have you seen Sofia Vergara? She hasn't aged a bit!). So what are the 8 most common signs of ageing?
1. Sagging and wrinkles around the eyes
2. Dull, rough skin
3. Pronounced nasolabial lines
4. Overall loss in elasticity and plumpness of the skin
5. Crepe-paper-like skin on the neck
6. Liver spots on the skin
7. Marionette lines around the mouth
8. Smaller, sagging jawline
While the signs of ageing can seem a little daunting, the good news though is that there are steps you can take to slow down the process of ageing and keep those fine lines and liver spots at bay.
--------------------------

Care for your skin from the inside out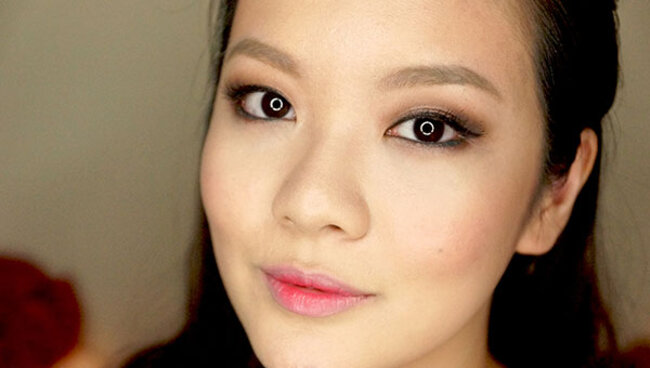 I'm sure everyone has heard of the phrase "you are what you eat." In this instance, I couldn't agree more. Feeding your body antioxidants, water, and nutrients will help to nourish your skin. So stay away from caffeine, alcohol, and tobacco; and your body and skin will love you for it.
Always, always apply sunscreen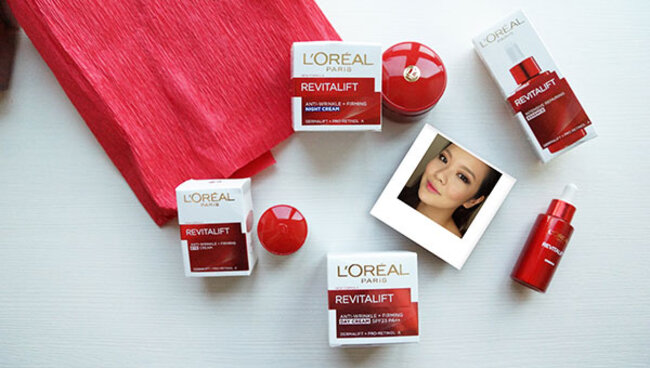 The number one cause of ageing is sun damage. The sun can cause damage to your skin that will only surface years later, so start your SPF regimen young! A great way to incorporate sunscreen is to buy a day moisturiser that already has a sun protection factor (SPF) in it, like the
L'Oréal Paris Revitalift Dermalift Anti-Wrinkle Firming Day Cream SPF23 PA++
. It is also full of anti-ageing skincare ingredients so you are healing your skin while you protect and moisturise it.
Invest in the right skincare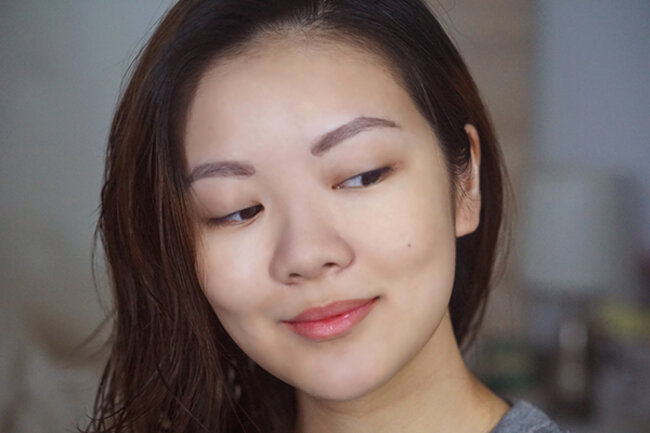 It's helpful to have a bit of knowledge about skincare ingredients and how they work before deciding on a skincare product. For anti-ageing skincare, you want to look for active ingredients that promote the renewal of skin cells, like Vitamin A (Retinol A or Pro-Retinol A in the skincare world). Retinol A has tons of skincare benefits, including reversing sun damage, promoting the renewal of cells, and preventing damage from free-radicals.
L'Oréal Paris Revitalift Dermalift
is a great, affordable range which utilises Pro-Retinol A (a gentle form of Retinol, best suited to sensitive skin).
Use the products that you need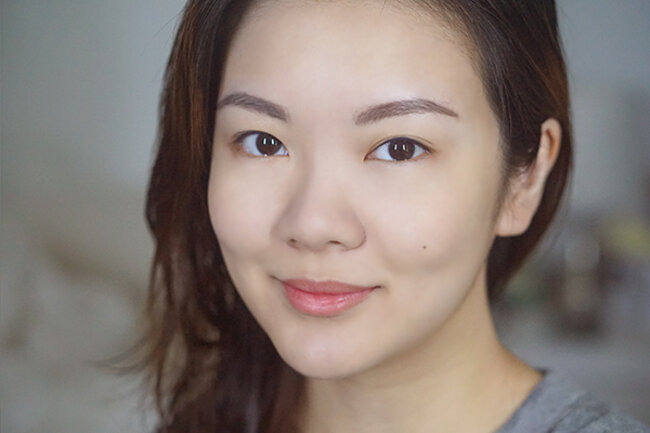 What are your skincare concerns? If you have sagging skin around your eyes, then using an eye cream is important.
L'Oréal Paris Revitalift Dermalift
has an eye cream that lifts as it treats wrinkles. It's also a great pick-me-up in the mornings for when your eyes need a little boost. Looking for a more all-round solution? Get a serum like the
L'Oréal Paris Revitalift Dermalift Intensive Repairing Essence
.
Here's a pro-tip: when it comes to selecting a skincare product, it's all about knowing what your skin needs. Pick a product that serves that function well and you can't go wrong!
What are your favourite skincare items? Snap a photo and share it with our Beauty Community!
Click here for more posts from our Beauty Community!