What do Asian women really want? Even-toned skin. But living in a climate where the sun is always shining isn't something only sunscreen can protect you from. There are other environmental factors responsible for an uneven complexion such as pollution, dehydration, and more.
Luckily, the
Clarins White Plus Pure Translucency Tri-Intensive Brightening Serum (RM350)
will allow you to take control of your skin's translucency by
controlling your spots
, so that
new ones won't develop
! Formulated with extracts from Acerola fruits and seeds, this serum, which is best paired with the
White Plus Emulsion Day Lotion
and
White Plus Repairing Night Cream
, provides three dimensions for achieving pure, translucent skin – contrast, clarity, and colour.
In fact, 85% of women said no new spots appeared during the 7-day routine (spotless), 94% said their skin looks more translucent (healthy glow), and 94% said their skin was more even and fair!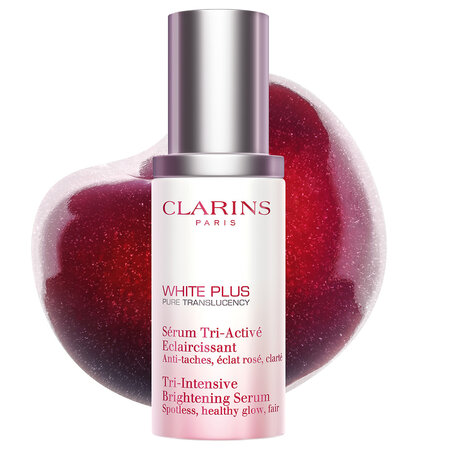 So, if you want to learn how to get even skin by using this one product, keep reading below and discover how beautiful actresses
Emily Chan
,
Sari Yanti
, and
Sharifah Sakinah
achieved clear, translucent skin with Clarins!
--------------------------
Emily Chan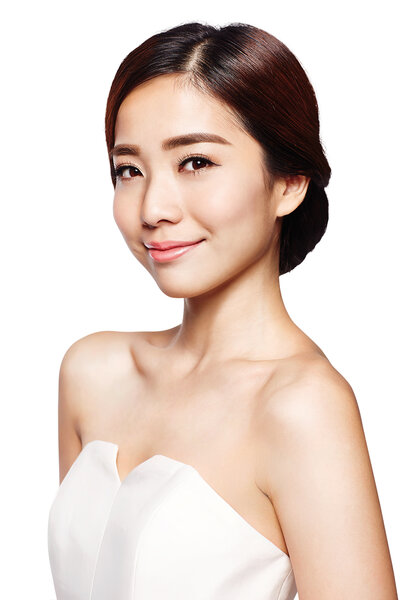 "After trying the new
White Plus Pure Translucency Tri-Intensive Brightening Serum
, I was able to see an immediate difference after just a few applications. My complexion is more even, brighter, and hydrated with a nice glow. No new spots appeared ever since I started using the new serum.
I paired it with the other White Plus products such as the Hydrating Day Emulsion, Repairing Night Cream and not forgetting the UV Plus Protection Day SPF50. With this routine, I'm confident that I'll be free from dark spots and I'll be able to see naturally translucent skin."
Sari Yanti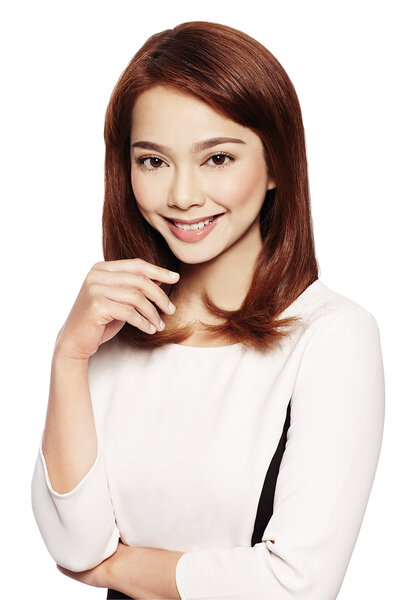 "When I was first introduced to
White Plus Pure Translucency Tri-Intensive Brightening Serum
, I was surprised that the texture was very light and left my skin feeling fresh even though I have an oily skin. After just two weeks, the all-natural serum effectively evened out my skin tone and restored my skin's radiance. The best part is I know it will keep all the dark spots away from my skin to give me the natural glow.
To protect my skin from UV rays and pollution, UV Plus Anti-Pollution SPF50 is another must-have for my active busy lifestyle to keep my skin healthy."
Sharifah Sakinah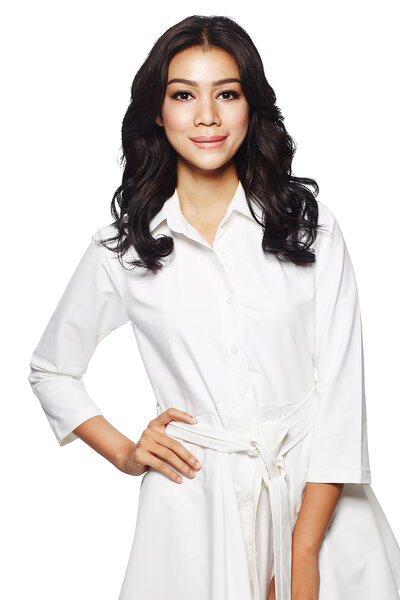 "I like the
White Plus Pure Translucency Tri-Intensive Brightening Serum
because the texture is non-oily and non-sticky, it can be absorbed quickly into the skin. I am convinced with its effectiveness as I can see my skin looks radiant, translucent and even.
I like using natural skin care which are made of plant extracts because it's effective and safe to use. It's great that I can have a clearer and rosy complexion now."
--------------------------
CLARINS White Plus Pure Translucency Tri-Intensive Brightening Serum is available in all CLARINS counters in Malaysia for RM350