We all aspire to live a balanced life, with no part toppling over and no portion forgotten. But despite the word "balance" being thrown around frequently and easily, getting a hold of it in real life can be quite a feat. With all the responsibilities given to us and all the goals we set for ourselves, how can we make sure that we can catch life's elusive equilibrium? The secret is putting you at the centre. No, don't feel squeamish about elevating your personal goals to the top of your list. Love yourself! And take these steps to ensure you achieve a more balanced life.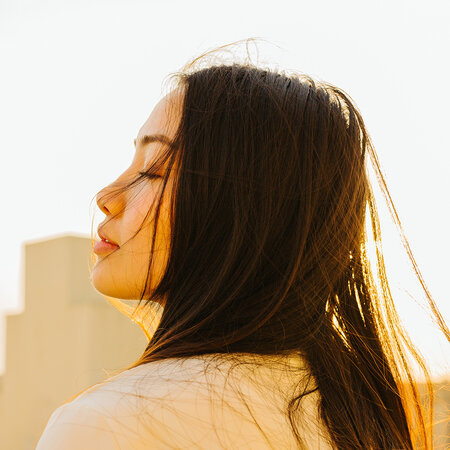 Identify what balance means
There's no better person to give meaning to "balance" than you. Does it mean being able to give yourself time while accomplishing all that is asked of you? Is balance about giving a piece of yourself to a cause you're passionate about while going about your daily routine? For some people, they bask in their achievements at work and are happier working rather than taking a day off. And that's okay. Much like success, what balance means is completely up to you.
Feed your soul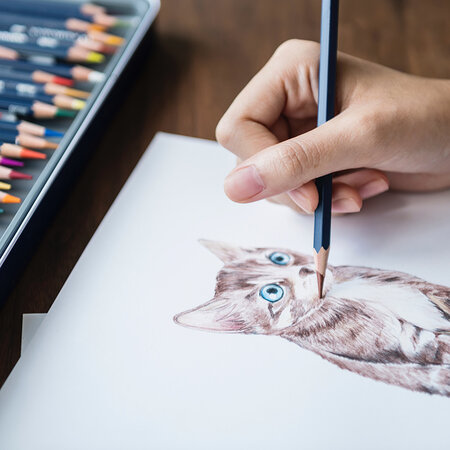 If you don't have the luxury of being able to do what you are most passionate about daily, make sure you give yourself at least one day per week to indulge in it. Or if you're someone who takes pride in being able to make a living out of something you love doing, it's time to create a new outlet and find a new passion.
No matter how much you love something, doing it again and again for a long period of time can get taxing. So make sure you take breaks and find other things that will feed your soul so you can always go back to loving your passions with as much strength as when you first dabbled in them.
Create a self-care regimen
Give yourself time in all aspects, but most especially in self-care. Don't be scared to spend a little more time in the shower or adding an extra step to your skincare routine. Most importantly, use the right grooming products to give your self-care regimen a boost.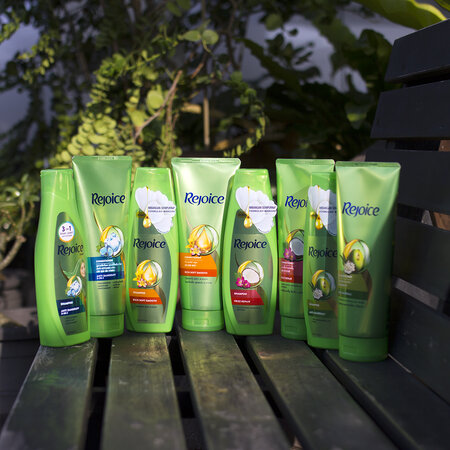 The
Rejoice Perfect Balance
series offers luxurious smoothness to the hair. Plus, it's formulated with an upgraded perfume scent, flower water with witch hazel and essential oils with evening primrose for the ideal golden ratio.
Depending on your hair care need, take your pick among four variants from the series. The
Perfect Balance for Rich Soft Smooth
is infused with smooth serum that conditions each strand from root to tip;
Perfect Balance for Frizz Repair
treats five signs of hair damage, including frizz, tangles, roughness, dryness and dullness;
Perfect Balance for Anti-Hairfall
contains olive oil essence for smoother, softer and stronger hair; and
Perfect Balance for Anti Dandruff 3-in-1
fights dandruff with menthol without drying your strands out.
We often relegate hair care as unnecessary, with inner remarks that range from "It's just hair!" to "It's just too much work." But have you ever caught yourself smiling at your reflection in the mirror at the sight of a good hair day? How you look — including the way your hair looks — affects you psychologically. So make sure you invest in products that work great in keeping your tresses healthy and well-balanced.
Treat your body well
There's no denying that everything in our lives jolts and halts when we get sick. In order to continue enjoying the things you normally do — and add more experiences — make sure you're treating your body right. No, you don't need to say a final farewell to foods and drinks that are not found in the "healthy" category, but do make sure that you don't indulge in them more than the ones that actually nourish your body. Exercising helps as well, not just in maintaining your body's health but also your mind's.
Go easy on yourself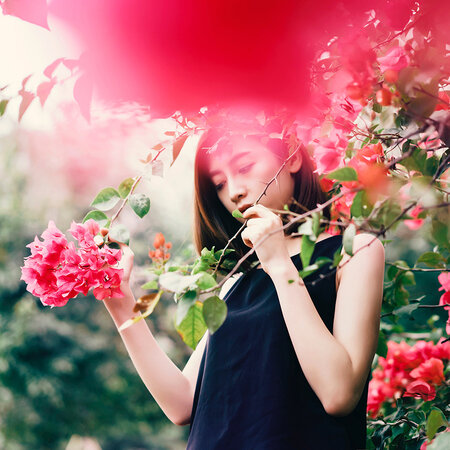 Finding balance in life is not banked on the idea that nothing goes wrong or that things are always of symmetry and perfect sound. If you focus on always getting things right and to perfection, you won't be able to appreciate the nuances that make life interesting. Strike the perfect balance by celebrating your victories and forgiving yourself when you disappoint yourself.
Live a more balanced life starting with self-care. Give your hair some lovin' and get a bottle of Rejoice Perfect Balance series here.