What is the secret to happiness? It's the question that has baffled many great minds; a lot of money has been spent in pursuit of it and yet the Danish — almost effortlessly — seems to have an abundance of it. Denmark has been consistently ranked as one of the happiest countries in the world. Which makes us wonder, what is it about their culture that contributes to this?
One particular Danish concept that's taking Instagram by storm is Hygge (pronounced as hoo-guh). A quick scroll through the hygge hashtag Instagram feed will give you an idea of what it is. It looks cosy, and it almost always involves a pair of socks, white sheets and a cuppa. In order to understand more about this aspect of Danish culture, we sought the insight of Sapphire, who's born in the Philippines but has been living in Denmark for nine years now. Keep on reading to know more about how to hygge.
What exactly is hygge?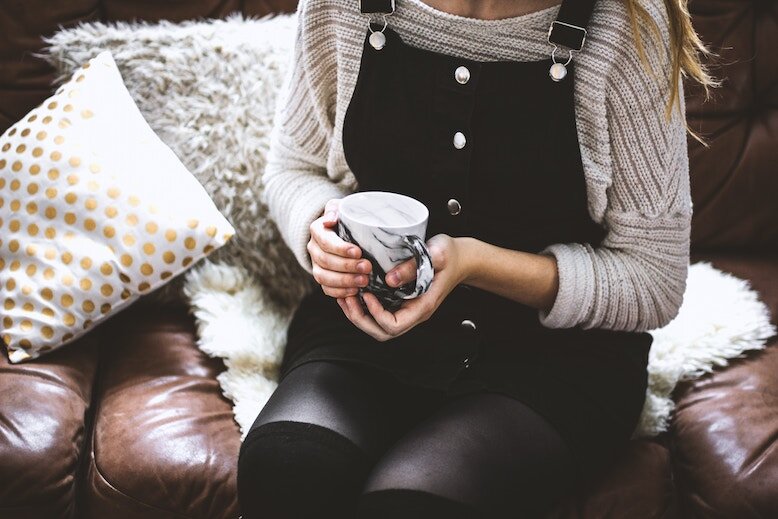 "Hygge is hard to explain, now that I'm trying to," Sapphire said. "Hygge is like having an inner and outer peace for a moment. It's when you feel that everything is alright." When painted as a scenario, she says that it is like when it's snowing outside and you're sipping cocoa by the window, or when you're getting together with friends and just playing board games. Meik Wiking, the author of The Little Book Of Hygge describes it in an interview with VICE News as "being consciously cosy", the "pursuit of everyday happiness", "about being with the people you love" and "good food and gratitude".
At this point, it's safe to say that hygge as a feeling and a moment is something that everyone can experience.

How To Create A Hygge-Like Atmosphere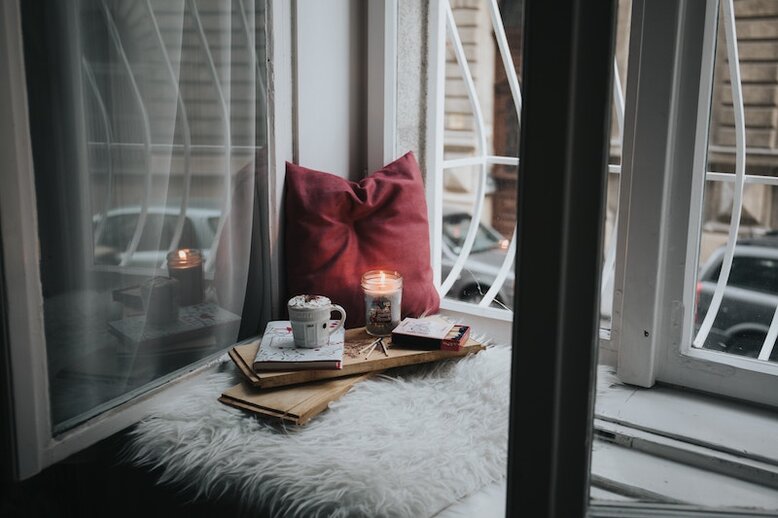 First things first, you don't need to overhaul your place to make it hygge-like. As it is, it's probably giving you a lot of hygge feelings already. What you can do is to enhance the cosy atmosphere by adding some trinkets. Investing in soy-based candles is one, pick scents that make you relaxed like vanilla or lavender. Another step is to add soft textures to your room by getting more fluffy pillows, faux fur linens and the like. You can also induce the feeling of gratitude by decorating your space with photos of lovely memories. Make it comfy and personal.
Some Activities Are Very Hygge-like
Aside from curling up in a cosy spot with all your comfort paraphernalia, low-key and intimate group activities can also be a source of hygge. "It's really common for Danish households to have board games. Getting together and just enjoying each other's company while playing immersive and interactive games is a nice tradition," shared Sapphire. Of course, indulgent foods will always be present like cookies, rich chocolate cakes and other scrumptious food. "I think that activities like these make everyone involved, and connect each person to the group," she added.
Savour Each Interaction


"In Denmark, people are more intimate with each other. Hugs are very common among friends, if you're meeting ten friends, you have to hug all of them one by one!" Sapphire said. She also shared that the warmth does not just extend to friends when meeting someone new, she finds that the introduction is more intimate than with other countries. "They always, always go for a handshake and an introduction even though their common friend might've already introduced them."
Always Encourage Others
At the heart of hygge lifestyle is comfort not just through things but through the people around you, even in times of trouble. "In Denmark, they don't shame people who fail, they always encourage and support them to just try again," Sapphire shared, "And I think not fearing failure plays such a big role in why [Danish people] are happier in general." This is similar to another Scandinavian concept called "Janteloven," which values the growth of the group rather than the success of only a few individuals.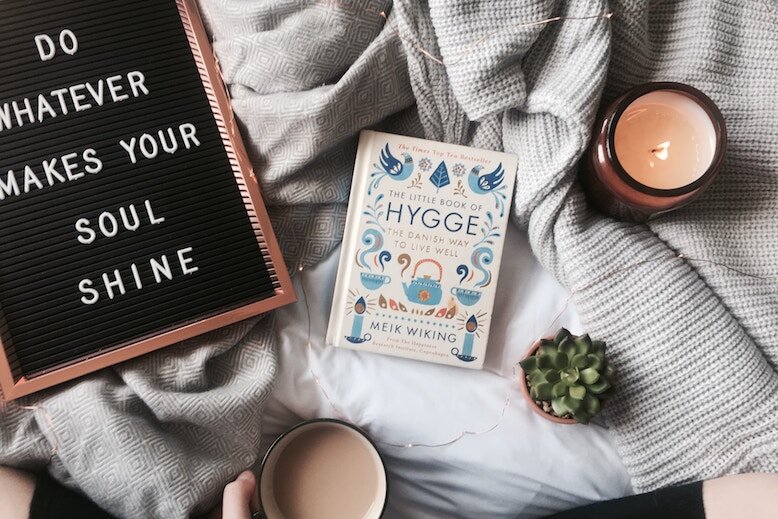 Although you can make your atmosphere more Hygge-like by lighting candles, curling up in a corner with a cup of cocoa and a book, it's something that you can't force — it just happens. And you won't need huge sums of money to achieve it. All you have to do is take a break and make time to truly enjoy the simple things life has to offer.
Next, check out these Netflix movies to inspire your best year yet.