Jewellery can be very tricky, especially when you're dealing with more than one piece. If you want to play with your beloved pieces but don't want to risk looking over-accessorised, here are some quick tips on how you can make multiple jewellery pieces work well together.


Necklaces: Master the Art of Stacking
The unwritten rule when it comes to necklaces is: You should only wear one statement piece and let it speak for itself. This is the norm especially when it comes to events. But if you're the kind of gal that believes that more is merrier, the art of stacking is one you should master.


Arm Candy: Variety Over Quantity

Adorning an arm full of bangles and bracelets is just so cute and trendy. However, it's kind of impractical to move around with too much weight on your wrists. The key to making it look like you have more bangles than you actually have is to practice variety. Combine one or two chunky bangles and mix it with a handful of thin bracelets. Make sure that there is also variety when it comes to the colours and designs. Lastly, don't forget to have fun!
Rings: Pick a Theme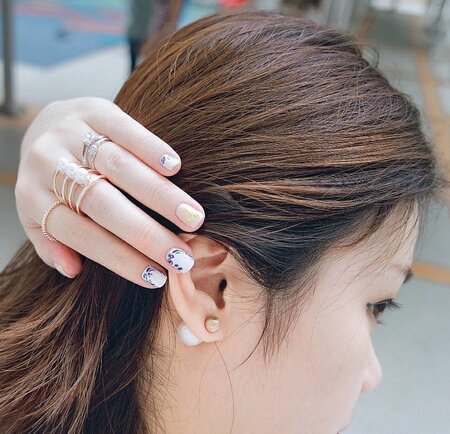 Rings are the cherry on top of our #OOTD. It's a detail that we simply can't miss if we're feeling fancy. For this, it's recommended to pick a theme and stick to it. For example, if you want to sport gold rings, then go for different variations of gold rings only. Make sure that the elements blend well to create a uniform look.