Admit it, no matter how much of a fashionista you may be, there will be days when you're just too lazy to look all dressed up. All you want to do is just head straight to your closet, blindly pull something on, and head out the door. But, please don't do that---it might lead to a fashion disaster. So here's our top tip on how to look fashionable even on lazy days: go for long skirts, dresses, and jumpsuits.
The great thing about length is that it makes anything look elegant and effortless, giving you a stunning silhouette despite the simplicity of the outfit. That's the vibe you want to exude when styling these long pieces. To inspire you, we've rounded up the best jumpsuit, dress, and skirt looks from our Fashion Community for those lazy-yet-chic days!
--------------------------

Floral Jumpsuit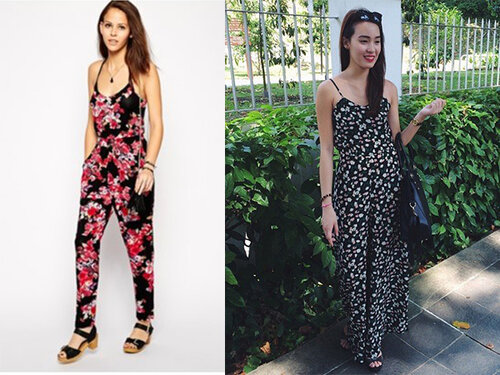 For starters, the floral jumpsuit is one of your best options. In awfullyamanda's look, she styled up her palazzo-style floral jumpsuit with a pair of black heels and a carry-all bag. You can get a similar look with this soft jersey floral jumpsuit from ASOS with a scoop neckline. Just dab on your favourite red lipstick to add a pop of colour and you're good to go!