Dark spots. Visible fine lines. A rough and dull-looking complexion. If your skin exhibits any of these signs, it may be hinting at you to adjust your beauty and lifestyle habits for the better if you wish to have happier, healthier and supple-looking skin now (and for many years to come.)
Are you committing any of these three common mistakes that are causing your skin to age prematurely? Read on to find out! Then, discover how you can confidently own your youth with the help of the Hada Labo KOUJI range.
Mistake 1: Ignoring signs that you need to decompress after a stressful day
From keeping up with deadlines at work to re-looking your finances in order to afford your dream apartment, #adulting can be incredibly stressful at times. While it's inevitable to feel this way as you shoulder different responsibilities, how you deal with them matters too.
Research has shown that chronic stress can increase inflammation, which causes the skin to age faster and accelerate the formation of wrinkles. As such, do not ignore your body's signs of distress and strive to create opportunities for yourself to take a break and unwind whenever you need to.
Pre-ageing skin tip: Devise bite-sized, self-care activities that'll help you to decompress effectively and efficiently. A win-win solution would be to opt for gentle skincare products that not only take care of your skin's pre-ageing needs but are able to make you feel more relaxed too. Hada Labo KOUJI's Treatment Essence is the perfect place to start.
Naturally scented by Japanese fermented white rice, this watery light essence gives you a soothing sense of relaxation as you pat this gently onto your skin after cleansing your face. Formulated with KOUJI essence and enriched with vitamins, minerals and other skin-loving ingredients, a few drops of this twice daily — in the day and night — will help your skin to look firmer, more radiant and luminous-looking over time.
Next, follow with the new Hada Labo KOUJI Tightening & Hydrating Gel Emulsion, which contains rich nutrients to nourish and refine your skin. Formulated with hydrolysed rice leaf extract to tighten and repair fine lines, this fast-absorbing moisturiser is ideal for those with oily or combination skin types.
Mistake 2: Sacrificing sleep for excessive digital usage
Hit pause on your streaming schedule and hit the sack, stat. Sacrificing your bedtime for a few more hours of scrolling through your digital tablet or smartphone may cause your skin to become drier and develop wrinkles. Beauty sleep is the real deal in helping your body and skin to recover, so aim to clock in at least seven to nine hours of rest every night.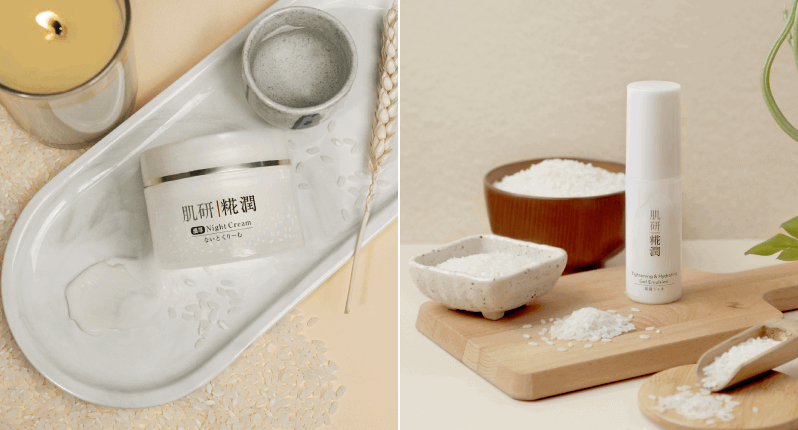 Pre-ageing skin tip: Prep your mind and body for an uninterrupted, restful night ahead by placing your digital devices further away from your bedside. Prior to heading to bed, give yourself a DIY facial massage as well to relieve tension and promote relaxation with Hada Labo KOUJI's Treatment Night Cream. This velvety smooth cream envelops the skin with hydration so that you can wake up to smooth and supple skin in the morning.
Looking for a lightweight alternative to this moisturiser? Simply go with the new Hada Labo KOUJI Tightening & Hydrating Gel Emulsion to deeply nourish and hydrate your skin.
Mistake 3: Failing to adapt your skincare according to your current lifestyle & needs
As cliché as this may sound, change is the only constant. This applies to your skincare regime as well as you grow older. Prior to entering your 30s, your skin may already be subjected to different potential environmental aggressors and your skin needs may change due to your lifestyle habits. What would've been sufficient in your youth may not be enough now and in the near future.
Pre-ageing skin tip: Make necessary tweaks to your skincare wardrobe instead to ensure your skin has what it needs to age gracefully and beautifully. If you're particularly concerned about your dark eye circles, add Hada Labo KOUJI's new Treatment Essential Eye Cream to your routine. This lightweight and nourishing cream is designed to repair fine lines and brighten your delicate eye area for a more radiant and rested appearance.
Hada Labo KOUJI: Designed for pre-ageing skin
So, are you guilty of committing any of the pre-ageing skin mistakes above? Truth is, our skin naturally starts to age by the time we are in our 20s and it may already show signs of pre-ageing by then. These can even be exacerbated by external factors such as UV rays and pollution too.
Don't be too tough on yourself though, as it's never too late to make positive changes to your lifestyle to help you become healthier and more beautiful (on the inside and out.) Kick start your pre-ageing skincare routine with the Hada Labo KOUJI range, which harnesses the power of KOUJI — a miracle grain that comes from the natural fermentation of Yamada Nishiki rice — to help you achieve supple, radiant and youthful-looking skin.
(Cover photo from: Sarah Chai via Pexels)
#OwnYourYouth and journey towards achieving radiant and supple-looking skin with Hada Labo KOUJI's new Tightening & Hydrating Gel Emulsion and Treatment Essential Eye Cream.