It's that time of the year again, folks. Halloween is just around the corner. And while it's not a widely celebrated holiday on our side of the world, we can't help but be excited by it because it's just bursting with fun and creativity. Of course, we love the dressing up part but we're also so in awe of the looks people can create through makeup. That's exactly why the looks Shania Evelyn shared in the Community immediately tickled our fancy. So we just had to ask her about her inspirations and how she comes up with amazing looks. Read on.
What made you get into makeup? Did you have formal training?
I started doing makeup as any teen would because I just wanted to look better or 'grow up', and slowly it became a hobby and developed into an art form that I was interested in. At first, I learnt everything through watching my mum or family members when they were putting on their makeup, then I started watching YouTube tutorials to learn more. In March 2018, I enrolled in Cosmoprof Academy and got my Diploma in Professional Makeup Artistry.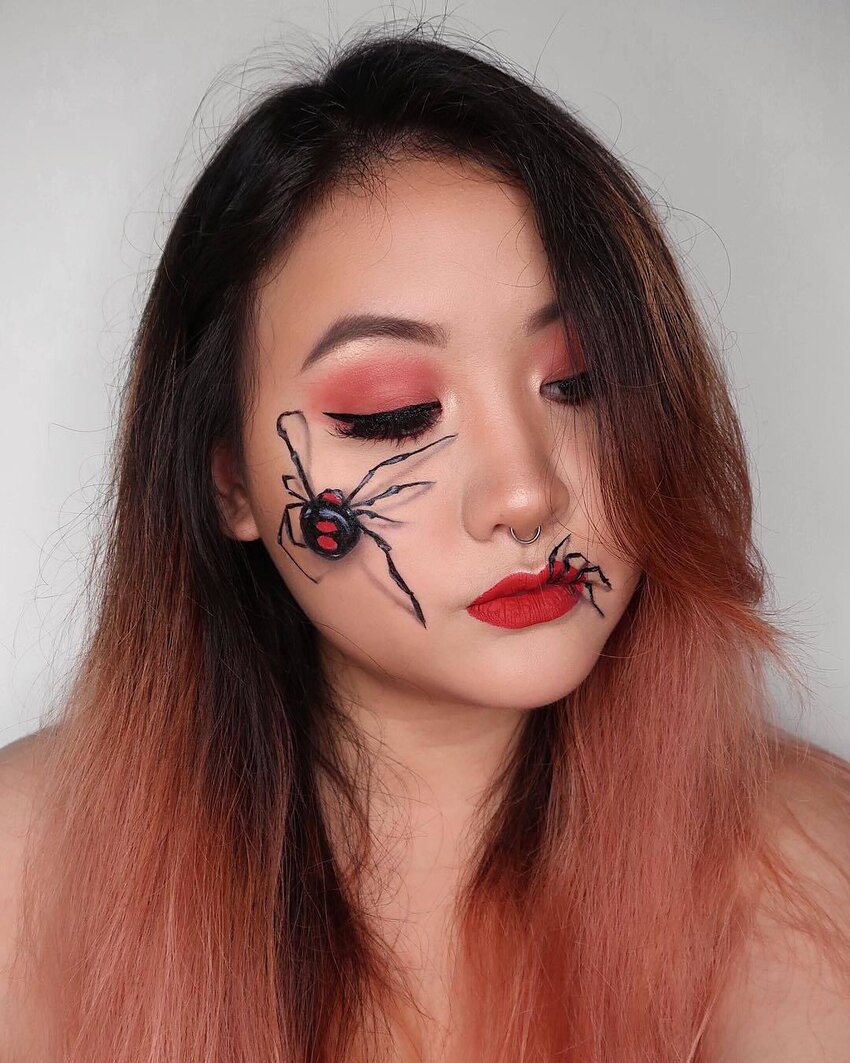 What made you get into Halloween looks?
Halloween is probably one of my favourite holidays besides Christmas. And I always see Instagram posts or YouTube tutorials on Halloween looks, so last year I decided to give it a go. I fell in love with special effects ever since then.