We love how the festive season has the ability to turn us all into social butterflies. But with the countless dinner parties and fancy cocktail soirées comes one big question: is our wardrobe all stocked up and ready for the holiday party circuit?

The last thing we'd want to do is to stare at our ill-equipped wardrobe in despair, so the key is to lay down all the groundwork before you start fretting over what to wear. Keep reading as we share tips -- and picks -- on how you can prepare the right essentials to turn yourself into party-ready perfection this festive month. Plus, find out how you can win a USD200 Net-A-Porter gift card below!
Gather your LBDs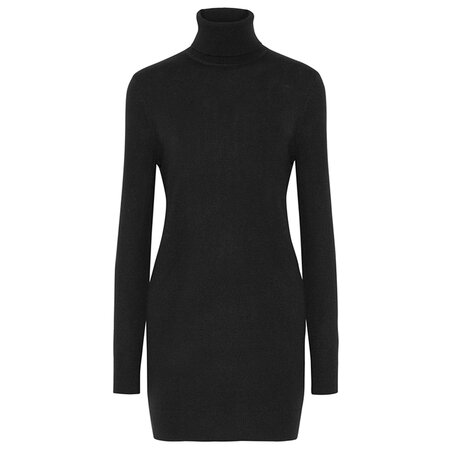 Equipment Oscar Cashmere Turtleneck Mini Dress, USD492 (net-a-porter.com)
This is the time of the year when the little black dress truly shines, so pick out all your LBDs and keep them all within easy reach. This
Equipment Oscar Cashmere Turtleneck Mini Dress
is a versatile piece that you can effortlessly match with a pair of heels or sneakers.