From oils, to cleansing waters, up to the good'ol makeup remover solution--there's a variety of ways to cleanse makeup off your face after a long day. But there's one favourite that isn't getting as much hype lately: makeup removal via Cold Cream.
A multitasking product, cold cream is actually one of the easiest way to remove makeup while providing a host of other benefits to your skin. It breaks down makeup, thoroughly cleanses your face, nourishes your skin, and even works as a moisturiser--preventing that dry-skin feeling after a wash.
If you're wondering how cold cream works, watch as Fashion Blogger Tricia Gosingtian guides you through the proper way to remove make-up at the end of a long day in this SkinMatters video on ClozetteTV.

Click next to see some of our favourite makeup removers >>
Bobbi Brown Eye Make-Up Remover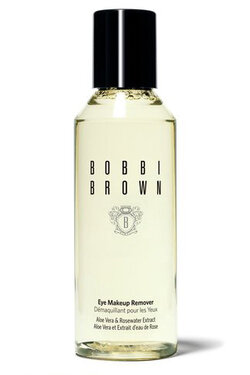 This formula soothes skin while gently and thoroughly removing makeup from the delicate eye area without any oily residue. It also has Aloe Vera to calms and comfort fragile skin and Rosewater Extract to leave skin feeling clean and refreshed. This is dermatologist and ophthalmologist tested and perfect for all skin types.
NARS Makeup Removing Water
This soap-free, oil-free, and alcohol-free water removes face makeup and tones the skin. It gently sweeps makeup away while its soothing botanical ingredients hydrate and add radiance. The result: purified and toned skin.
Urban Decay Meltdown Makeup Remover
This is as mighty as the most powerful, long-lasting product in your beauty arsenal. It can remove even the most stubborn long-lasting makeup formula while still being good for your skin. Its formula includes sea fan extract which combats inflammation and beta-carotene (a good source of vitamin A).
Clinique 'Take the Day Off' Cleansing Milk
This is a gentle, milky makeup remover that dissolves even the most long-wearing face makeup and sunscreen. It features a residue-free formula that helps maintain your skin's moisture barrier. It's best suited for dry or combination oily skin types.
What's your favourite makeup remover? Share it with us in the comment box below!
Click here for more beauty inspiration from our Beauty Community!