The Lunar New Year is almost here! Aside from figuratively facing a new leaf in your life, you'll also physically face a lot of people. It's a time of gatherings, visits and reunions. And just like any other important event, you have to be armed and ready for anything — chance encounters, long lunches and clingy grannies included. So here's a checklist for the perfect weapon to looking and staying fresh through the festivities.
Look flawless
A high coverage base with a matte but natural finish? Yes, please. It's exactly what you need to look fresh and put-together for facing family and friends, as well as for the many photo-taking opportunities. A great base will carry everything else. So make sure you pick a foundation that delivers good, even coverage and makes your skin look better. The Estée Lauder Double Wear Stay-In-Place Foundation, with 10CM high coverage, will give you a flawless finish. Plus, with over 40 shades, it's easy to find your perfect match.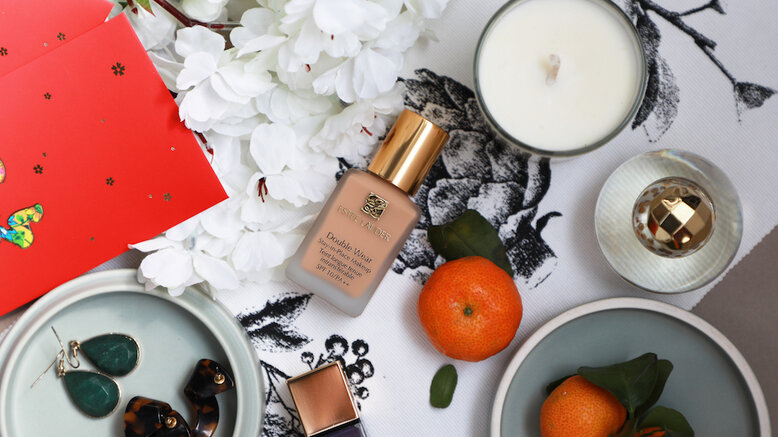 Life-proof
Exchanging blessings and red packets are something we look forward to during this time. But not because of the giving (or receiving) but because of the fact that we're spending time with family and sharing our wishes of good tidings for them. We expect a lot of hugging and we embrace — pun intended — the idea wholeheartedly. So make sure you don't ruin anyone's new clothes bought just for the occasion. We're counting on Estée Lauder's Double Wear Stay-In-Place Foundation's transfer-resistance to keep us looking fresh without any mishaps.
Going from one house to another the whole day can also take away the freshness of your look. So it's always good to have a base that's sweat-proof, too.