Lara Jean is a romantic heroine in a young adult romance novel. This characteristic of hers is what jumpstarted the whole plot. Instead of coming out with her feelings, she prefers to pour them out in heartfelt letters and then stow them away in a hatbox. Until one day, those letters got sent to her crushes and she's forced to confront each of them. Yikes! But beyond kickstarting the story, Lara Jean's proclivity to romance also influences her style. She's fond of laces, florals, quirky details like polka dots and vintage or vintage-inspired pieces.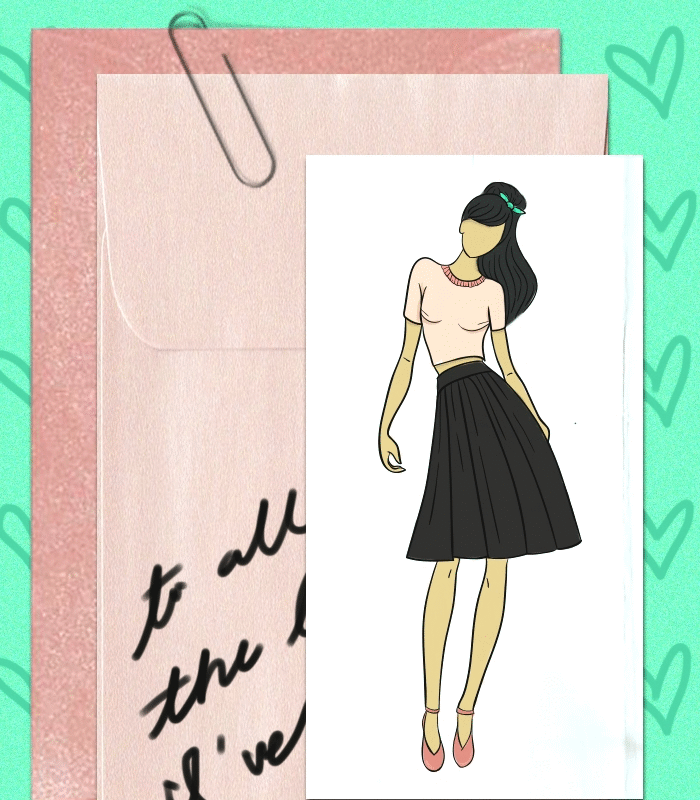 You may have heard that a movie based on the best-selling book by Jenny Han is about to launch this weekend. But before we finally see Lara Jean come to life (courtesy of actress Lana Condor), it's fun to envision her fashion choices as described in the book trilogy. Here are some tips on how you can steal her style.
Pair sleeved tops with high-waisted skirts
In some chapters, you can spot descriptions of what Lara Jean wears and you can get a sense that her go-to style is pairing sleeved tops with mini skirts. And in the cover for the second book, you can see her wearing a dreamy variant of her favourite ensemble. She's all about pastels and quirky details so take note to pick items with bows and eyelets.
Rock overalls or dungarees
Sometimes, we also get glimpses of what Lara Jean is wearing through the commentaries of her little sister Kitty. At one point, she describes Lara's outfit as resembling a farm girl's because she loves to rock overalls or shortalls. She often wears them with floral scoop tops or long-sleeved shirts. There's also a mention of her pairing the style with her older sister's combat boots. And, of course, to spice things up she adds cute little trinkets and charms to her ensemble. At times, she'll maybe add a bow hair tie or a pastel-coloured headband.
Wear vintage or vintage-inspired pieces
Lara Jean loves a good vintage bargain. She often scores unique pieces like sunsuits and we're guessing that some of her favourite polka dot-adorned clothes were also from her visits to vintage thrift stores. There was a scene where Lara thought of pairing a nice babydoll polka dot dress with tights but second guessed because it looked childish. So we're imagining that she would have gone for a polka dot top paired with a denim skirt instead. Then choose a pair of whimsically designed shoes to go with it.
Match floral dresses with sweaters
Another one of Lara's go-to ensembles is pairing floral dresses with comfy cardigans. On the cover of the third book, you can see that she has taken a liking for midi spaghetti-strapped dresses. As she matures, so does her style but her dreamy aesthetic still stays with her.
Appreciate the little details and be resourceful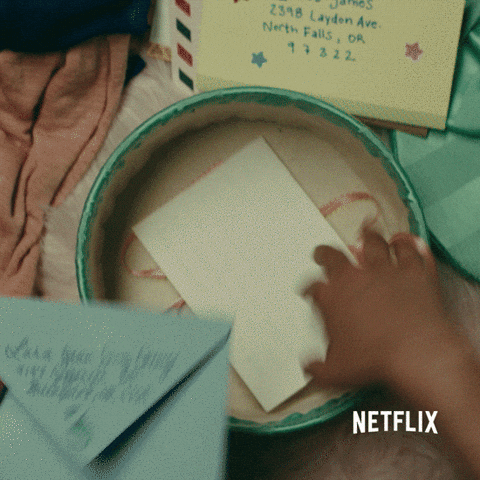 More than any character in the book series, it's Lara who appreciates the little details the most. She puts a lot of thought into her actions, including what she wears and how it will impact her throughout the day. Whether it's a cute pin or an adorable charm from her sisters, she finds a way to incorporate it into her outfit. The trinkets and little details she mixes in her ensemble are the ones that ultimately completes her look and showcases her personality. And she's also very resourceful in picking up unique pieces in thrift stores. So take it from Lara Jean and expand your shopping horizons.
Next, check out how you can steal Cher Horowitz's style in Clueless.