Lara Jean is a romantic heroine in a young adult romance novel. This characteristic of hers is what jumpstarted the whole plot. Instead of coming out with her feelings, she prefers to pour them out in heartfelt letters and then stow them away in a hatbox. Until one day, those letters got sent to her crushes and she's forced to confront each of them. Yikes! But beyond kickstarting the story, Lara Jean's proclivity to romance also influences her style. She's fond of laces, florals, quirky details like polka dots and vintage or vintage-inspired pieces.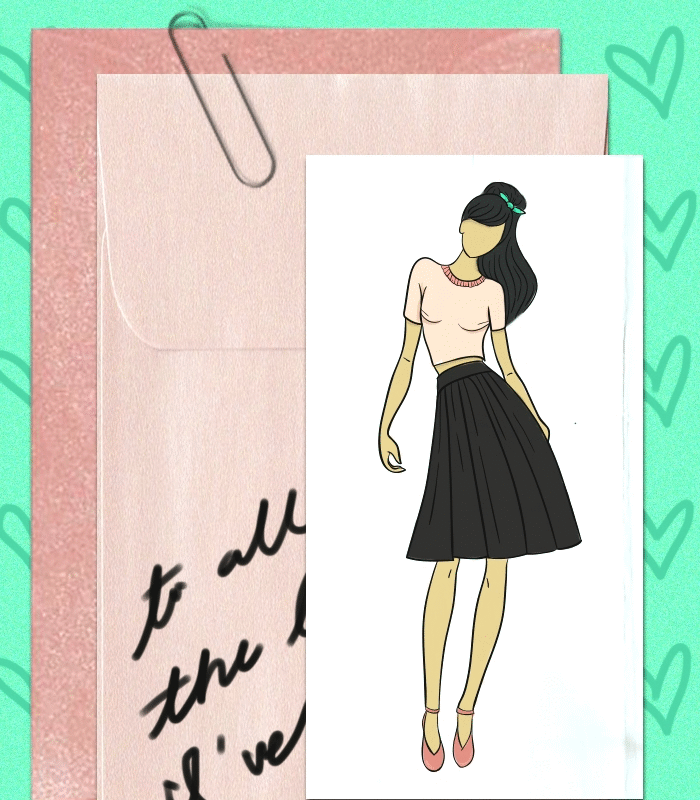 You may have heard that a movie based on the best-selling book by Jenny Han is about to launch this weekend. But before we finally see Lara Jean come to life (courtesy of actress Lana Condor), it's fun to envision her fashion choices as described in the book trilogy. Here are some tips on how you can steal her style.
Pair sleeved tops with high-waisted skirts
In some chapters, you can spot descriptions of what Lara Jean wears and you can get a sense that her go-to style is pairing sleeved tops with mini skirts. And in the cover for the second book, you can see her wearing a dreamy variant of her favourite ensemble. She's all about pastels and quirky details so take note to pick items with bows and eyelets.
Rock overalls or dungarees
Sometimes, we also get glimpses of what Lara Jean is wearing through the commentaries of her little sister Kitty. At one point, she describes Lara's outfit as resembling a farm girl's because she loves to rock overalls or shortalls. She often wears them with floral scoop tops or long-sleeved shirts. There's also a mention of her pairing the style with her older sister's combat boots. And, of course, to spice things up she adds cute little trinkets and charms to her ensemble. At times, she'll maybe add a bow hair tie or a pastel-coloured headband.