Describing colours is a tricky task, specially colours that are not included in a crayon box. So if we attempt to describe millennial pink — the trendiest colour at the moment — it would be similar to that scene from Devil Wears Prada where Miranda Priestly points out to Andy that her sweater is not blue, turquoise, or lapis, but cerulean. Totally confusing, right? So we'll just show you.
Yep, it's not really one precise shade of pink but rather a continuum of pinks ranging from bright pastel to barely-there almost peachy. At first, you may think that it looks too bright and flamboyant for the office but it's actually the perfect colour to spice up your work wardrobe. Here are some tips on how to wear this very versatile colour to the office.
Let's Talk Bags And Jewellery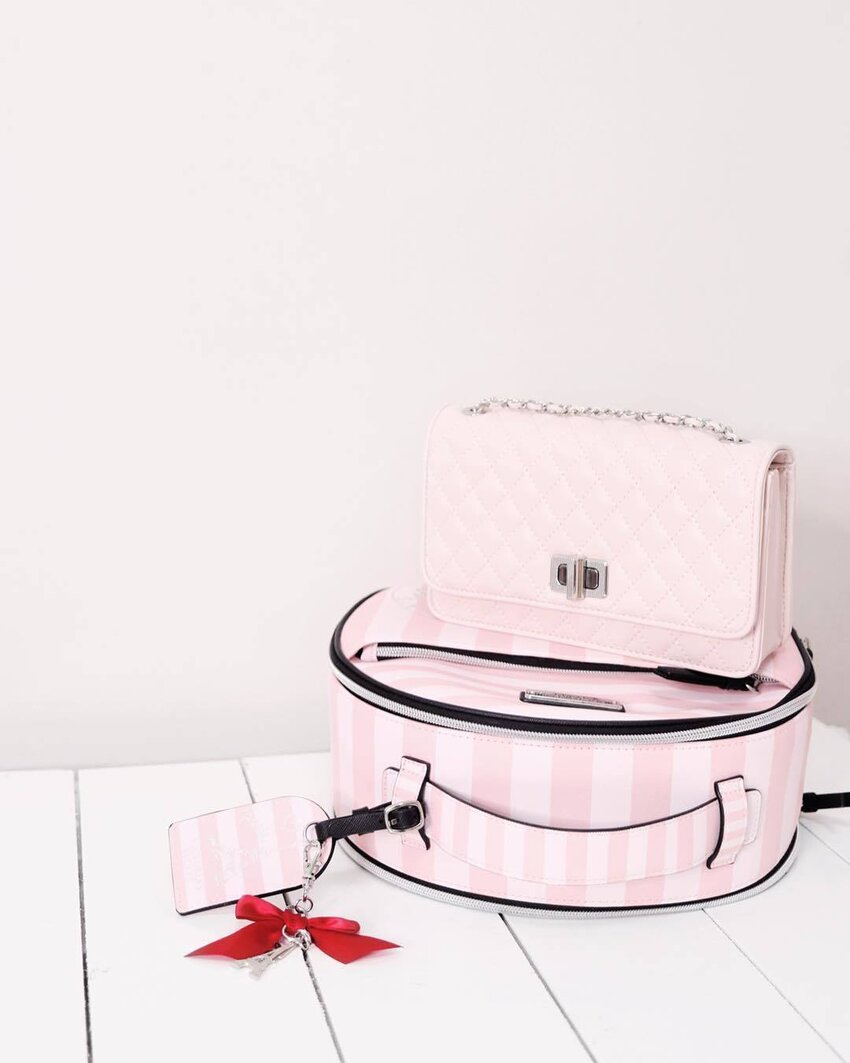 (Photo from: queenofallyousee)
You're interested in millennial pink but you're not quite sure if it's the colour for you? Then start with accessories like earrings, statement necklaces and bags. For earrings, the tassel ones are so trendy right now but you can also opt for a simple pair and you'd look just as fabulous. As for bags, Coach's Dakotah Satchel Bag from the Fall 2017 Collection, which is more on the peachy side of millennial pink, is a great choice.
But these are just mere suggestions. If you find something at your local bargain store or your favourite retail, then go for it! Remember, millennial pink is all about fun.
You'll Surely Want These Shoes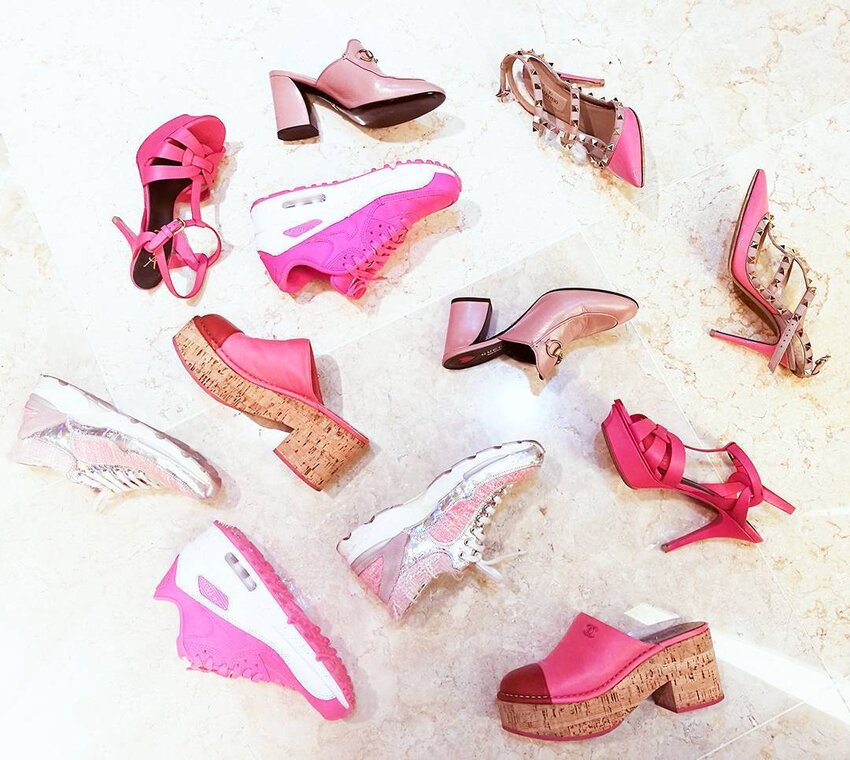 If you're ready to take it to the next level, then step into a pair of millennial pink-coloured shoes. You probably already know what the acceptable shoe style is for your office, so just keep them in mind during your shopping trip. For closed-toe shoe options, go for loafers, stiletto or kitten heels. These types of shoes are the most professional looking ones so they're safe for a conservative office environment.
If your office is a little bit more lenient with dress codes, go for mules (matched with the usual office slacks) and open-toed heel (when wearing pencil skirts) for a more fashion-forward choice. It would be best to avoid oxfords, mary janes and slingbacks as they can look too relaxed and casual when they're in millennial pink.
Let's Talk About Tops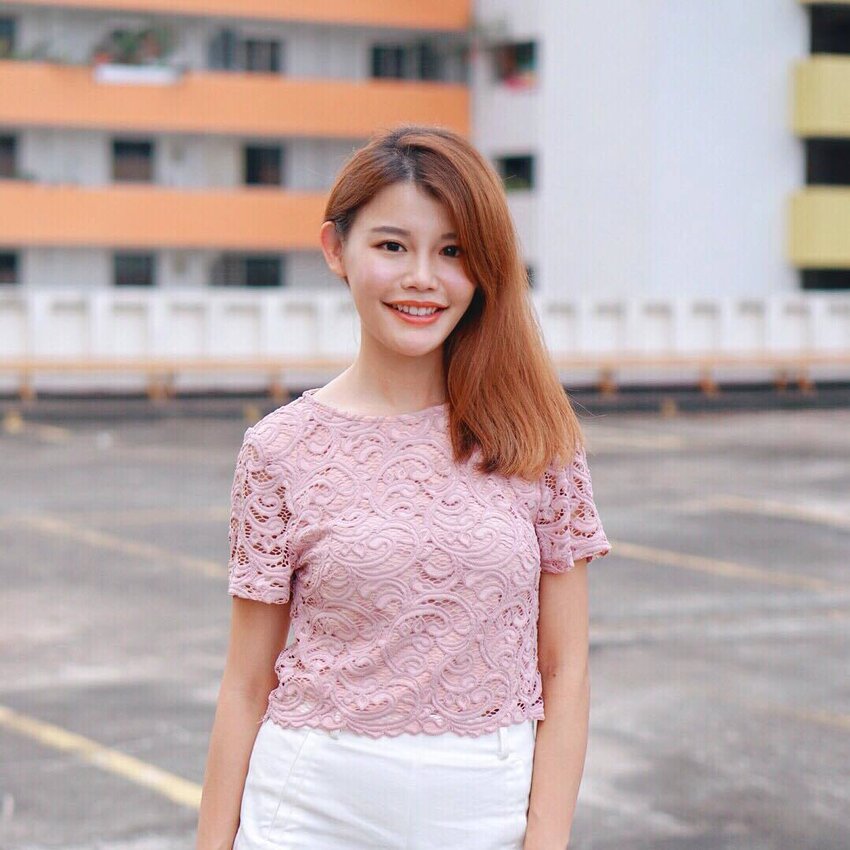 So you've finally decided that millennial pink is your thing and you're ready to own it; collar or sans collar, it's your choice. What we have to discuss are the colours that you'll match with your top. Since we're talking about office wear, you have to create an ensemble that still has that polished vibe. Take this advice and stick to these five colours: cool shades of grey, brown or khaki brown, blue, white, and black. For shoes and accessories, you can also opt to match them with your top.
And Of Course, Bottoms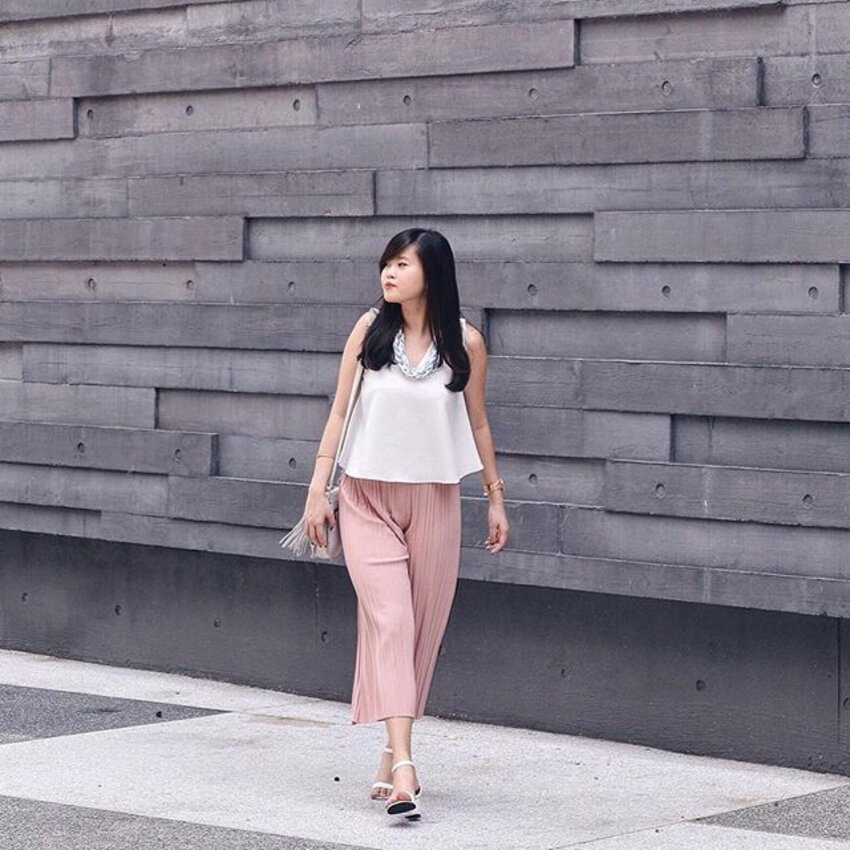 The same goes for matching tops with millennial pink bottoms. Stick to the five colours (or similar variations) previously mentioned when planning your ensemble. Some styles that you may want to explore are culottes, wide leg and maxi pants. But you can also go for the ever-reliable pencil skirts and slacks.
Finally, Dresses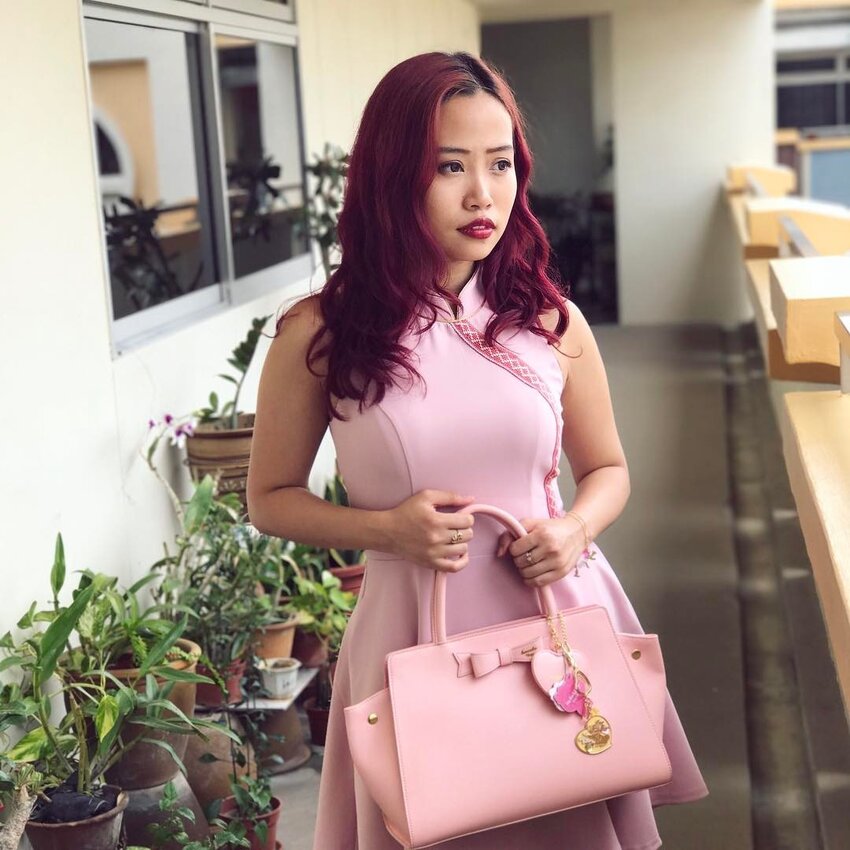 There's just something about dresses that make you look instantly polished and refined. When it comes to dresses in millennial pink, you can actually go monochrome for your whole outfit using the different shades of millennial pink and you won't look silly or too frilly. The key is to choose elegant pieces, and that means skipping textiles that are too romantic like lace. It's also best to keep your beauty look to a minimum to match the sophisticated aura of the whole ensemble.
(Cover photo from: audreytiah)
For more office fashion ideas, check out these girl boss outfit ideas from our fave celebs.