Legally Blonde
was a great movie, and Elle Woods was an even greater character. She broke barriers in her law school, proved she wasn't a stereotypical "dumb blonde," and made something of herself. But if she's famous for anything, it's for her love of pink. Pink shoes, pink suits, pink résumés, pink everything! She made wearing pink look easy, peasy, and lemon squeezy.
However, if you're a fashionista, you know how hard it is to rock pink. Wear too much of it and you turn into a version of her, which looked great in the movie, but is not suited for real life. Though, if you wear too little, it won't give your ensemble the 'pop' you want.
Mastering the art of wearing pink requires a lot of trial and error. But you won't have to go through that anymore because below we have the styling tips that will help you wear this stunning and feminine shade without heading into classic Elle Woods territory!
--------------------------
Mix different shades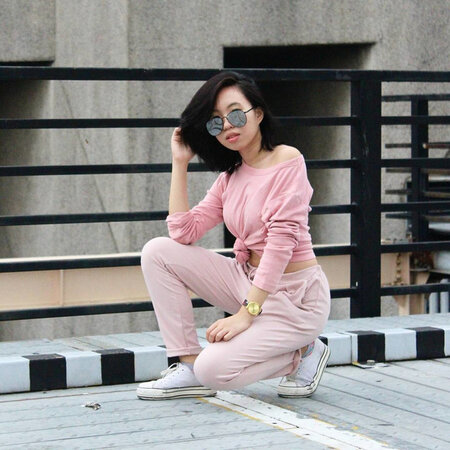 (photo from Kasperloooove)
There are a lot of pink hues out there so don't be afraid to mix up the shades to play up your outfit. If you're going to spend the day at the office, more muted pinks will go well together for an elegant and professional look. But if you're heading out, you can opt to pair a bold shade with something softer so you don't overload your OOTD. Simply put: it's all about balance when it comes to wearing pink-on-pink.