Let your shoes do the walkin' — and the talkin' — for you this season. Whether you're looking for a new pair of shoes to take you through the summer months, or a solid pair to add to your growing shoe collection, we've rounded up three summer shoe trends for you.
Want to find out how our community members style their summer shoe essentials? Three Clozette ambassadors — Cinddie, Jennifer and Cindy — show us their favourite picks from Bata's Spring/Summer 2017 collection, and show us exactly how they create three winning looks this season.
Socks & Mules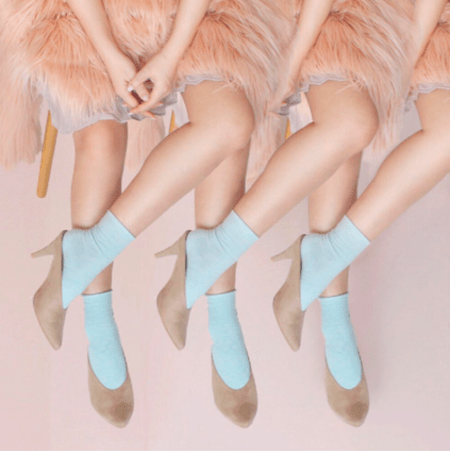 "Versatile and comfortable, these Bata shoes from [its] SS17 collection are gonna take me places! I love how these can go with most of my wardrobe, and be dressed up or down with some simple styling!
For [the classic mules], what I did was to pair them up with socks. So every time you want to change up your look, just put on a different pair of socks and you'll get a whole new different look!" — Cinddie
Mules are having a big moment, and they're definitely not going anywhere this season. Wear it on its own, or up your style quotient by simply matching your mules with a pair of socks in a complementary colour or pattern.
Summer Straw & Espadrilles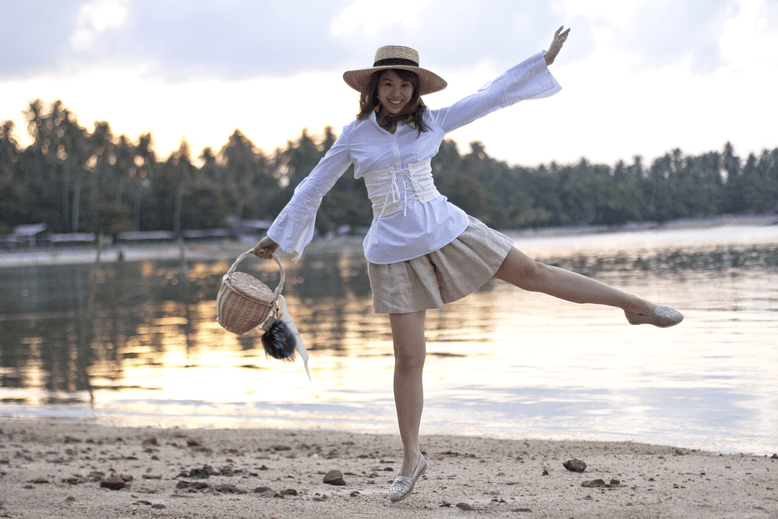 "Jumping with joy in my new gold espadrille flats from Bata's Spring/Summer 2017 collection during my short vacay to Batam island. These shoes are all about comfort and style and pairing them with any outfit is a breeze, making them the perfect shoes for travelling." —
Jennifer
The espadrille is a classic staple with major staying power every summer. Plus, it's exactly what our straw hats and bags need this season! Perfect for almost all your beach and pool party-ready ensembles, there's really no better time than now to slip on a cute pair of espadrilles.
Easy Breezy Wedges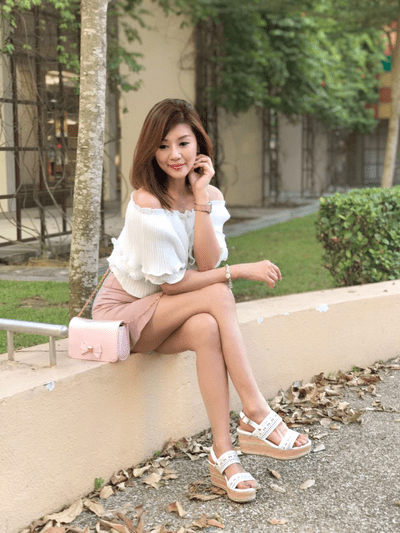 "Staying in style & comfort with my fave pair from Bata's Spring/Summer 2017 collection. Don't forget to check the entire range out at all Bata stores.
[These wedges are] perfect for the weekend. I love the details [on the platform], as well as [on] the straps." – Cindy
When we're undecided between wearing heels or flats on a warm and humid day, wedges win our summertime affection hands down. The wedge heel not only gives you the extra height, it also provides more support and comfort without tiring you out. Style it like Cindy with an off-shoulder top and casual shorts, or take to the night in a summery mini dress.
Find more about Bata here.