As women, we have superpowers — that's right! We are able to juggle so many things and achieve so many milestones. But no matter our character and the many people who shower us with love and care, we admit that we do have moments where we feel inadequate and insecure. The good thing is we don't always have to succumb to our insecurities. Sometimes, we even have the tools to help us become flawlessly bold. Albeit difficult to do at first, we can rise above them, just like these three women who have opened up about their own battle with their insecurities.
Rachel Wong
Communications and Sponsorship Manager
"It's the insecurity that I'll not be able to fulfil my duties as a wife, a mother and as an employee well," Rachel says when asked about her greatest insecurity. She said she first noticed and felt unsettled by her insecurity when she started making mistakes at work due to the lack of sleep because she's been working overtime the day prior and taking care of her baby. Because of her desire to be her best self, she ended up setting standards that are too high to achieve.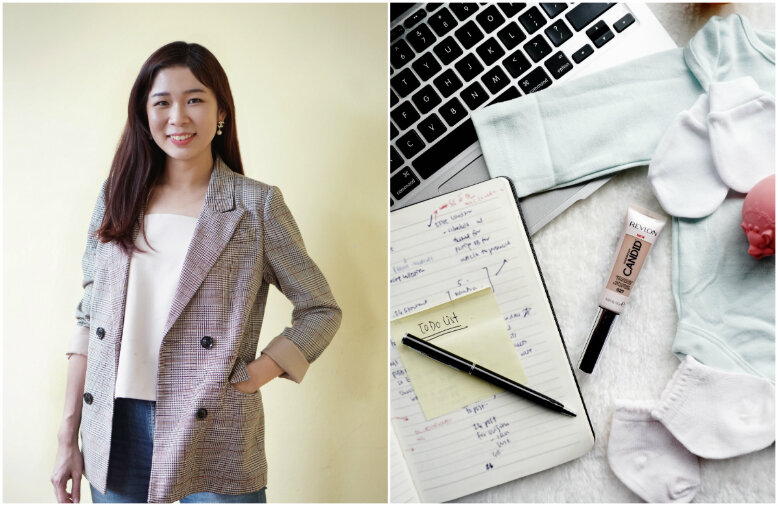 But now that she's more aware of it, she's able to tackle her insecurity. "I realised that self-praise is important to give myself a break and not be too hard on myself," Rachel shares. Self-love is equally important, and that's why she relies on a product that can help her look her best self. With the Revlon PhotoReady Candid Antioxidant Concealer, you can hide dark undereye circles with a natural finish. Plus, it's ultra-blendable, ultra-buildable and infused with caffeine to brighten up your undereyes. It also has anti-pollution and anti-blue light properties for added skincare benefits.

Wong Xuan Wei
Flight Attendant
For Xuan Wei, her greatest insecurity is failing. "I've kinda always known because I never let myself do things I'm uncertain about. It took me years before I plucked up the courage to go for a cabin crew recruitment exercise." She also says that her fear of failure greatly impacts her life in general. "Sometimes I overexert my [efforts] without even realising it," she says. "However, the setbacks have pushed me to do greater things in life."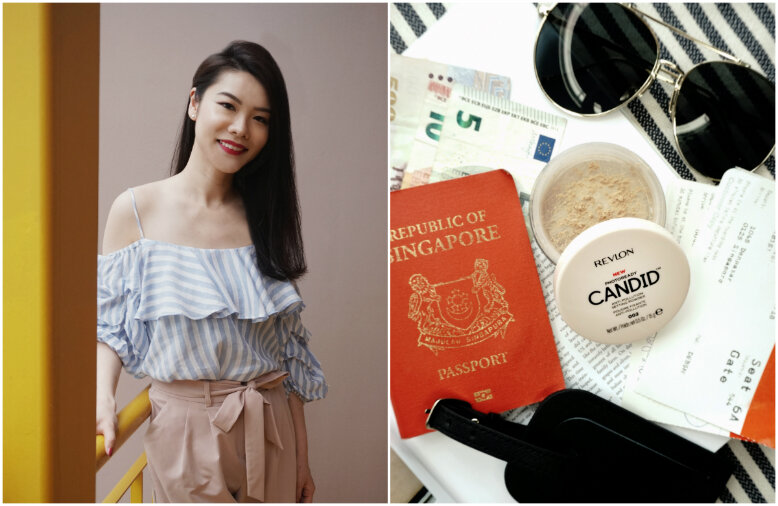 Now, she sees to it that she keeps her spirits high. "I realised it's possible to achieve everything and anything when I set my mind to it and appreciate it for exactly what it is and not what I wish it was." For readiness to face anything with a sense of calm like Xuan Wei, the Revlon PhotoReady Candid Powder is what keeps her through her long hours. With its silky smooth finish, it sets makeup seamlessly and gives an airbrushed look. It also has anti-pollution and antioxidant benefits that protect the skin during her flights. Lightweight and non-drying, it's perfect for minimising the appearance of oil, giving any wearer the confidence to face anything and anyone.
Ng Yee Teng
Digital Marketer
"In my late teens, I realised I hide when I'm hurting or need help," Yee Teng said about when she first realised she felt a sense of insecurity. "It has always been tough opening up about the problems I face, especially the ones that affect me the most." She also said that growing up in the era of social media has made it difficult for her to show her vulnerable side. So, she resorted to showing only the best parts of herself.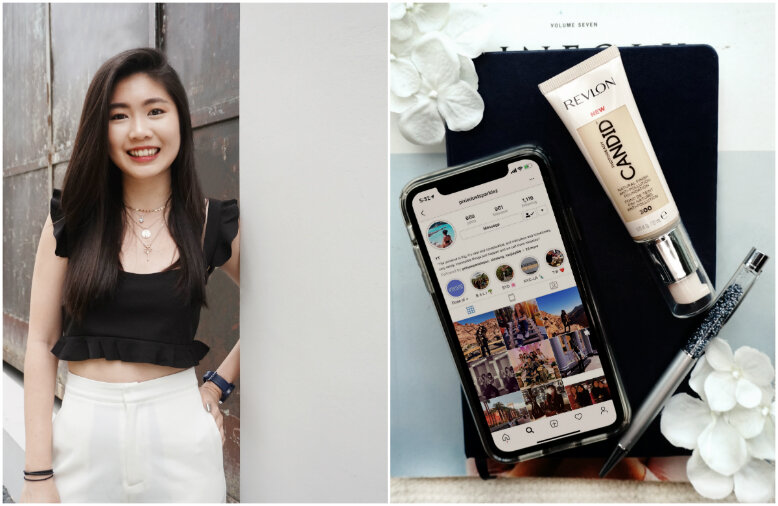 After working up the courage to connect with those who are close to her especially during trying times, Yee Teng now says she sees no shame to being vulnerable. "I feel liberated, almost from an invisible force that has been weighing me down," she said.
The beautiful confidence she has gained for baring her emotions without feeling weighed down is what the Revlon PhotoReady Candid Foundation is all about. This base has skin-enhancing properties that give the skin a flawless natural finish. It also has a creamy smooth texture that feels like a moisturiser. Lightweight and easy to blend, it evens out the skin tone for a seamless look. Plus, it has anti-pollution and anti-blue light properties that protect the skin. For a digital marketer like Yee Teng, it is a Holy Grail.
Get candid about your base. The Revlon PhotoReady Candid collection is available at Watsons, Guardian (from 18 April 2019 onwards) and online at Lazada.
Plus, get a free Revlon Mini Blending Sponge Trio when you purchase any Revlon PhotoReady Candid™ Natural Finish Anti-Pollution Foundation at Watsons, Guardian or Lazada, while stocks last!
Simply approach any beauty advisors at the following stores to redeem:
Watsons: Bugis, Causeway Point, Compass One, JEM, Jurong Point, Novena, Ngee Ann City, NEX, Northpoint, Parkway Parade, Toa Payoh, Tampines Mall, Tampines 1, Waterway Point

Guardian: Jurong Point, JEM, Ngee Ann City, NEX, Northpoint, Parkway Parade
Want to win 1 of 2 Panasonic Lumix DC-GF10 Camera worth SGD849? Find out here.