(cover photo from paradeoflove)

Travelling is a wonderful and exciting experience. But to get to new places, usually you have to fly via a plane. Now it's no secret that flying can be bad for your skin, especially long haul flights, since all that circulating, recycled air can dehydrate your complexion.
So if you want to nourish your skin while flying and reach your destination sporting a radiant glow, here are our skincare tips on how you can turn your long haul flights into special spa sessions!
--------------------------
Sip tea to calm your senses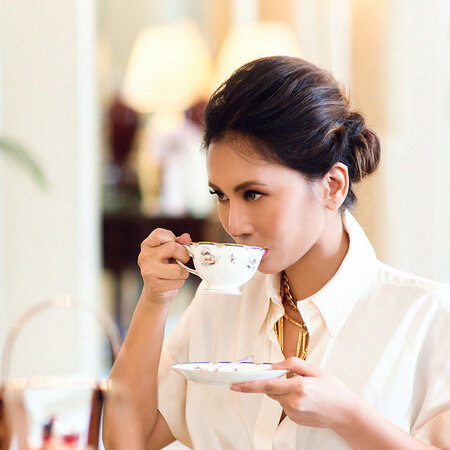 (photo from TheAmbitionista)
Before you start your skincare routine, start by relaxing with a hot cup of tea! This aromatic and soothing drink will not only calm your mind and body, but it will give your skin a boost of anti-oxidants that will protect it from the dry air as well!