Hugh Jackman is well-known in Japan for his roles in films such as X-Men, the Wolverine series, and Les Miserables. The next appearance of The Greatest Showman actor, which made a big hit, is Front Runner. The movie depicts the fall from grace of real presidential candidate Gary Hart.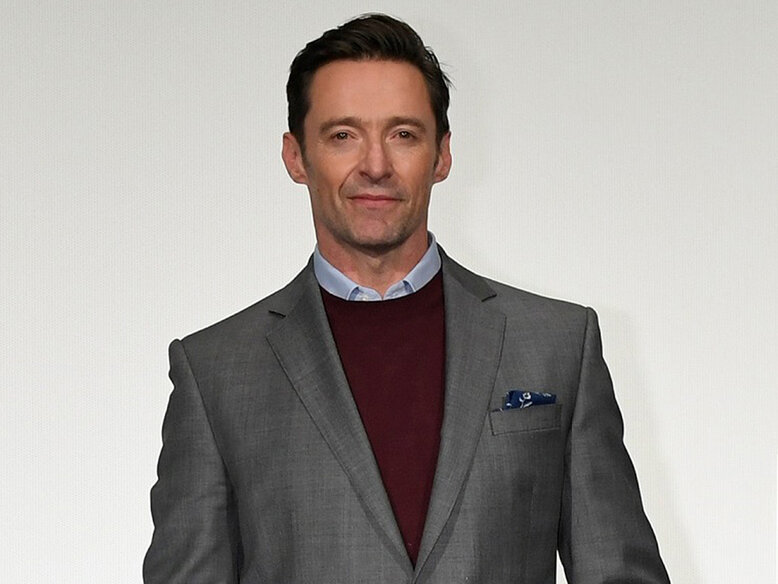 Gary Hart is a charismatic politician who became a Democratic presidential candidate at the age of 46. In the film, John F. Kennedy was said to be running behind Hart during the 1988 presidential primaries. However, in the face of victory, a certain scandal threatens to collapse Hart's shining future in an instant.
Hugh Jackman, also known as the nice guy from Hollywood, is someone who always wears a happy aura and a sunny disposition. Why did he want to play a fallen politician? Hugh, who came directly to Japan for this interview, said: "It was the most difficult challenge ever." Keep reading to learn of his thoughts on the project and playing the character.
Those were a suspenseful few days before Gary Hart's fall, not just focusing on him alone, but also from the perspective of 12 people. What was the deciding factor in wanting to appear in this work?
There are two reasons. First, I wanted to work with my favourite director Jason Lightman. He is a director who draws very complex characters. I think I'm taking on different challenges for each piece, and I'm still creating pictures that evoke a variety of emotions to the audience.
The second is that I was drawn to the story above all else. Although it is a work that depicts the three weeks before the candidate, who was seen as the "front runner" of the presidential candidacy, falls, I think Gary Hart is a completely different character from what I have played so far.
Gary is very mysterious and intelligent. I wanted the challenge of playing someone like him. With this work, I think that the audience will have various questions. I like that it doesn't present the clearest answer — not just for the audience in the United States, but also in the world. I think that it is a work that makes us think of what's happening in the present age.

What kind of experience has it been to play Gary Hart?
Those who talked to me used the term "elusive" most of the time to describe Gary Heart. The word "elusive", can be a bit annoying for actors. I wanted to understand in-depth what kind of person I had to play. With Hart, it's like playing a person who suddenly shuts the door after allowing others to come close. I talked a lot with Jason about this. I wanted the audience to feel as if they are getting closer and closer to understanding this character, while also trying not to be completely recognisable. That's what I struggled with. I needed self-control and I had to rely on Jason to decide if it was right or not.
Sounds like it was a very challenging opportunity.
It was a huge challenge. It was the most difficult challenge ever. It was helpful that his abs were not split into six packs. If so, that's too much trouble (laughs).
Were there any surprises being directed by Jason Lightman?

The scene where Gary Hart was being interviewed was a lot of ad-lib. There were a lot of surprises. When doing a certain scene, people who did not have an appointment sometimes came in (laughs). The production team also wanted to make it as lifelike as possible. For example, in the press conference scene, there were people who would suddenly bring me coffee, and some people would be whispering things to them. Everything is a surprise. Furthermore, Jason intentionally turned off the air conditioner in that scene. That's why everyone was sweating. I think it became a very realistic scene.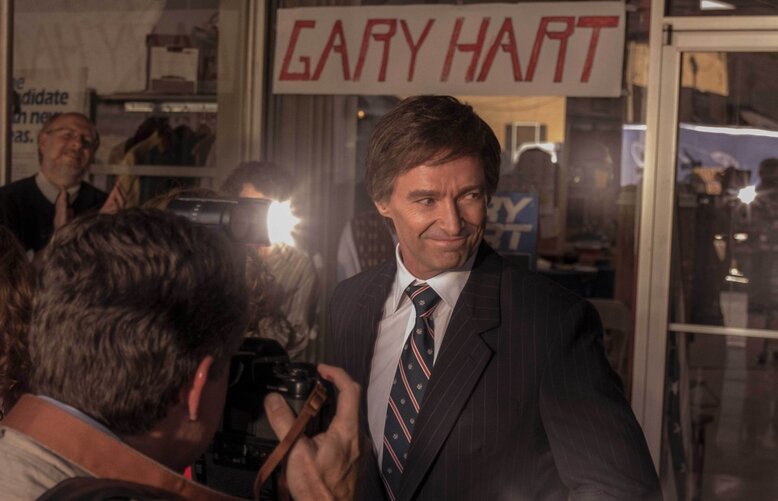 I heard it took you a lot of research to play the role. What was the most impressive thing about the character Gary Hart?
In fact, I realised that I didn't know much about Gary Heart. The woman, Donna Rice, whom he had an affair with was also famous, and I thought that the Gary Hart drama was told by everyone as a little joke. However, the more I read the material, the more I thought he was a visionary. In 1981, he was having lunch with Steve Jobs, who was still making computers in the garage. He said, "From now on, we will introduce it to all classrooms because it is the world of computers." If such a person were made a leader, I think it would be a different world.

Do you take pleasure in playing complex characters?
I am a very boring man (laughs). I'm married, have two children and love to work. That's why I may be attracted to stories and characters that you've never heard of before. Also, I want to feel a little "fear" with the challenge. It's a fear similar to "Can I really do this?" They say you don't get to try something scary every day. I'm very lucky; I've got a job that allows me to do that.
Hugh, you majored in journalism during your student days. Have you also considered the path of journalists?
I think acting sees the world by telling various stories. On the other hand, journalism knows the world by revealing the truth. As a result, I think both are means to understand the world. I have a lot of respect for journalists. I think it's a high-pressure job, there are deadlines, and it's a lot harder than it used to be. There are times when you have to ask questions that you don't want to ask. I think that I am a person who understands journalists better than other actors.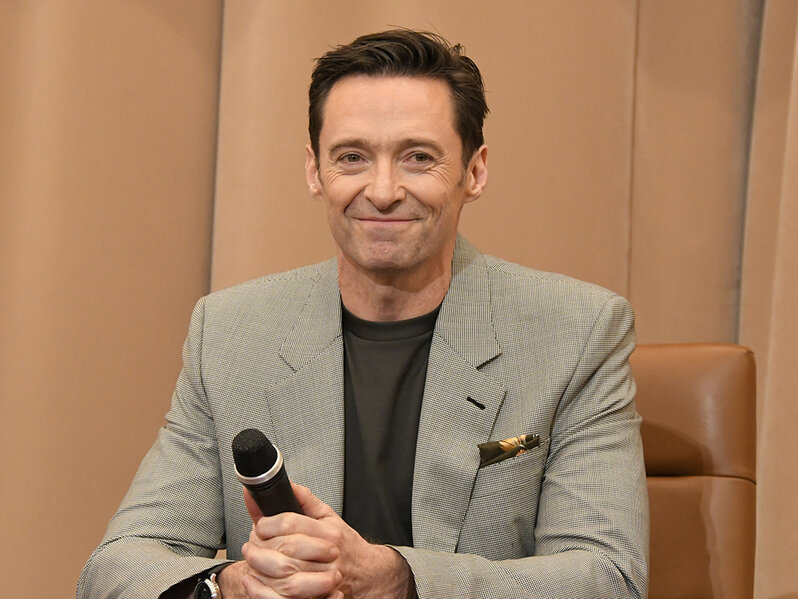 I feel like you are enjoying the work of an actor. What if someone requested you to run for politics?
The answer is no. It's a very good question and often asked. I think the most important thing in the political world now is to understand and establish marketing and branding. In other words, ratings for SNS are more important than their own policies and qualities. Of course, it is important for actors to make an image for themselves, but I think that being popular and famous are not reasons to become a politician. I do not understand such things as the economy, tax issues, education, world affairs, political systems, etc. For example, I think that no one in the 1960s heard Cary Grant or Katharine Hepburn say "Can I run for the presidential election?" After Reagan, the situation changed. In a world where people with well-known names, people with a million followers may win.
Gary Hart is a terrific intellectual and knows more about Australia than I do! He knows about politics and education... everything. But no one listens to his words, it's a world that looks to bloggers with millions of followers. I think that is very sad.
With all the challenging new things and pushing ahead in the acting business, what kind of time is "GLAM (attractive, happy)" for you?
The time I spend with my family is the happiest. This visit to Japan is also with my daughter. I mean, my daughter is scowling at school right now (laughs). She's been going to Japan since she was seven years old, but Japan is my favourite country in the world. I've planned to go on a world tour this year with a one-man show called The Man. The Music. The Show, but I really wanted to come to Japan. I sing and dance, but this is also a very happy time for me.