There's just something about swiping on some lipstick that elevates our mood, no matter how challenging a day, a week or a month has been. It delivers confidence and a surge of energy that is simple yet fascinating.
Given this, PETA-certified cruelty-free and natural beauty and lifestyle brand Human Nature came up with their line of 'my lips but better' (MLBB) lipsticks with this idea in mind. Officially released earlier this year but only made its formal debut last May, these lippies are already causing buzz among Human Nature patrons for their high colour pay-off and non-drying formula. But these lipsticks are more than just another tube on the block.
Lipsticks that remind us we are 'Made To Bloom'

Human Nature's Made To Bloom line is composed of five Filipino skin tone-matching shades aligned with values that every woman aspire to channel every day: Grace (pink nude), Wisdom (light tan), Strength (chestnut brown), Warmth (brick red), and Joy (rosy nude). Its aim is not just to jump on the whole 'my lips but better' trend but also to remind women that they are 'beautifully, wonderfully made to bloom' — even in moments when they forget it themselves.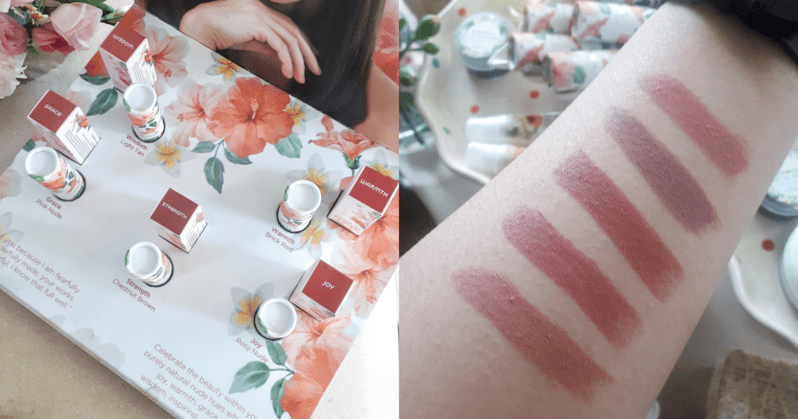 Left to right: The five shades of the Made To Bloom lipstick range retails for PHP495/~USD9.50 each; the swatches from top to bottom are Grace, Strength, Warmth, Joy, and Wisdom.
"We are all journeying to become more and more who we are... magnificent creatures made to spread love and create beauty in our lives," shares Anna Meloto-Wilk, co-founder and president of Human Nature, when asked about the brand's vision on creating this lipstick line.
The lipsticks are infused with cocoa butter and passion fruit seed oil, which gives it a moisturising creamy matte finish fit for all-day wear. Plus, as always with Human Nature products, no mineral oil, carmine, synthetic dyes or other toxic chemicals are involved in making these gorgeous lippies. Even the packaging comes in a sturdy and beautifully designed paper packaging to lessen the use of plastic. Great news for our eco-warrior ladies out there, too.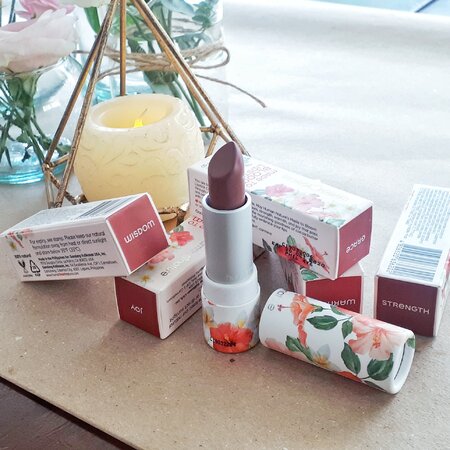 So if you're looking for your next MLBB shade, why not grab a tube (or two) from Human Nature's Made To Bloom lipstick line? Maybe you can even pick the shade name that embodies your most prized value as an empowered woman for that daily dose of inspiration and motivation.
Find out more about Human Nature's Made To Bloom's lipsticks here.