Great makeup starts with great skincare. But while many brands would recommend multiple products to achieve the look of healthy, glowing skin, I appreciate the few who attempt to innovate a single, multi-use item to get the effect.
Drunk Elephant
is one such brand. Hailed as a vegan skincare favourite, my ears perked up when I first heard they've released a bronzer. So, I tried the
Drunk Elephant
D-Bronzi™ Anti-Pollution Sunshine Drops
to see if it's worth the hype. Read on to find out.
Packaging and texture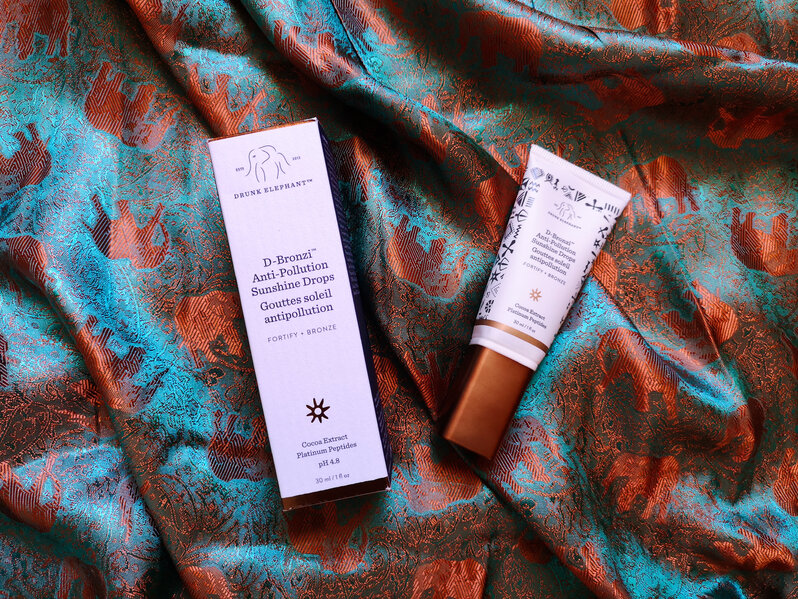 Good packaging is really one of Drunk Elephant's strengths and the D-Bronzi™ Anti-Pollution Sunshine Drops holds its own among the brand's other brightly coloured products. The bronzer comes in a hygienic soft tube decorated with little ancient script-like symbols. I love how the tube is built with its own pump, which ensures the right amount of product dispensation making it fuss-free to use. I also like how the cap perfectly matches the shade and finish of the bronzer formula.