While most of us don't have ambitions to become a movie star, it's fair to admit that we'd love to look like one. But short of plastic surgery and drastic skin procedures, there are only a few accessible products out there that can take us one step closer to the flawless image we see on the silver screen. Enter GlamGlow masks and their promises to deliver camera-ready, glowing skin in an instant — well, 10 minutes to be exact.
The story behind this popular mask goes like this: an actor asked if there's a skincare product that can improve skin on the spot. This kickstarted founders Glenn and Shannon Dellimore's idea to develop one exclusively for their friends in Hollywood. After the initial success within the entertainment industry, the product was made available to the public. Now, it's known on Instagram as the masks that celebrities swear by.
Of course, we'll never pass up on the opportunity to test such a promising product. We got the GlamGlow YOUTHMUD® TingleExfoliate Treatment (SGD80/USD59), the original and first product of the brand, to see if it's really as amazing as Nina Dobrev and Shay Mitchell say. Can it really give the skin an instant glow? Keep reading for our review of the GlamGlow mask.
Formulation and packaging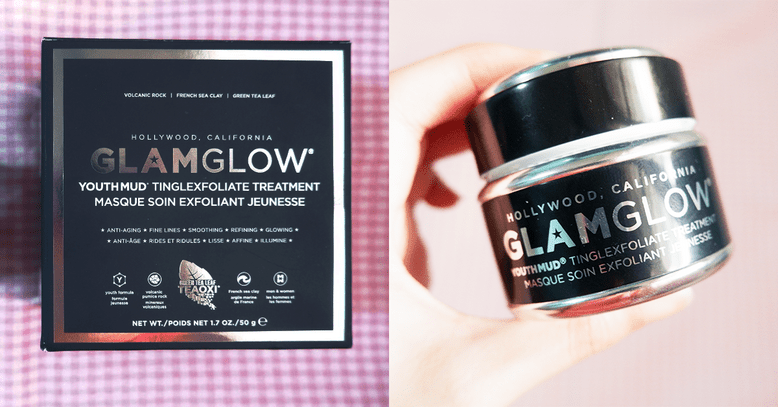 At the heart of the GlamGlow YOUTHMUD® TingleExfoliate Treatment are volcanic pumice rock and French sea clay. Both work to seep out gunk from pores and provide gentle exfoliation. It also contains nourishing extracts from Camellia sinensis leaf, cucumber and calendula. All these ingredients are tightly packed and sealed in a sleek, heavy-duty metal jar. With its compact and sturdy built, there's no doubt that it's travel-friendly.
Texture and fragrance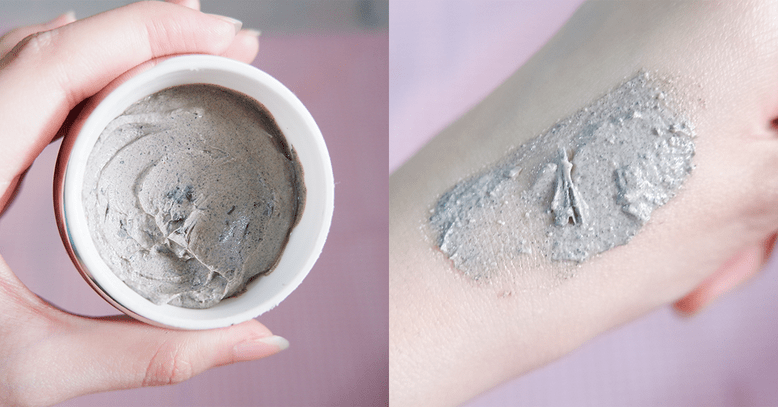 Upon opening the seal, the first thing that I noticed was its super pleasant scent that's reminiscent of the smell you'll usually encounter at spas. It's very calming and soothing, which makes it perfect as a nighttime mask. Moving on to texture, it feels very gritty and rough with some huge leaf chunks. Because of this, a mask spatula will be very helpful to evenly and thinly spread out the product onto your face.