A couple of months ago, a Reddit review caused a wave of curiosity when Redditor -salma said CosRX's AHA 7 Whitehead Power Liquid helped get rid of her comedones like a miracle in a bottle. Sharing a before and after photo showing how the bumps on her forehead disappeared after using the said product for seven weeks, we — along with a vast majority of beauty enthusiasts all over the internet — can't help but covet this product and see the results for ourselves.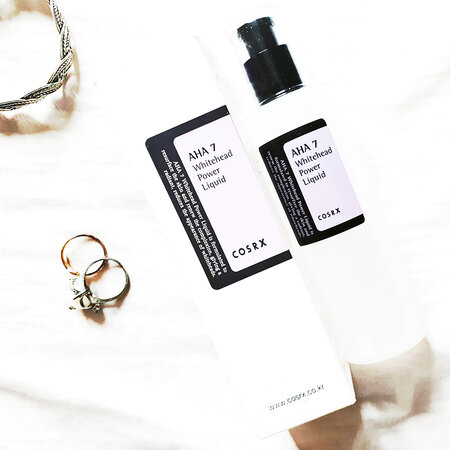 After weeks of trying this product to see if it'll work wonders, we share our thoughts below.


I was quite excited upon being presented with the prospect of reviewing this product because I've heard a great deal about CosRX. In fact, I once purchased their AHA/BHA toner to help me with a crazy breakout and it did help ease things down a bit. However, I also found out that incorporating AHA and BHA into my skincare routine can be tricky, considering that there are a lot of do's and don'ts when working with acids.
Given this, it's no surprise that the AHA 7 Whitehead Power Liquid is only directed to be used two to three times a day, or even just once a week if you're new to the whole acids thing. As instructed, I use this every other night and since my initial purpose was whitehead removal around the forehead and nose area, I wash it off with lukewarm water after five minutes.