Over the years, Urban Decay has blessed us with unique, quality products that eventually became staples and holy grails in the beauty world. The obvious example would be their iconic Naked Palettes, but there are other beloved products that gained spotlight thanks to recommendations from beauty gurus. Two of those products are Urban Decay's Primer Potion in Original (SGD35/~USD26.18) and All Nighter Long-Lasting Makeup Setting Spray (SGD48/~USD35.90). Both are designed to make your makeup last longer than its usual wear-off time.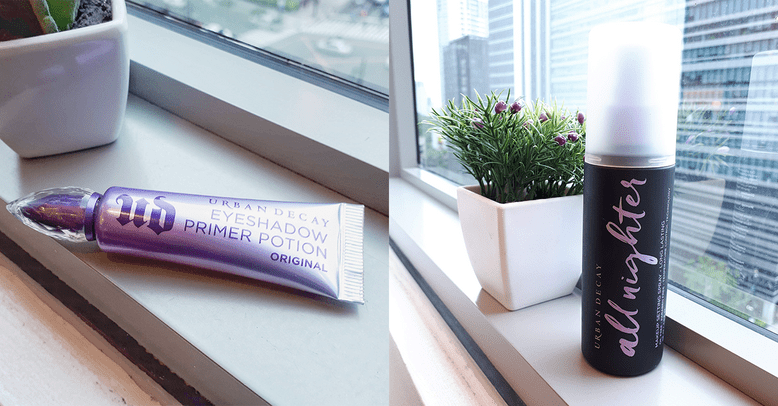 Are they worth the hype? To find out, we put them to the test for a day. Keep reading to see the results!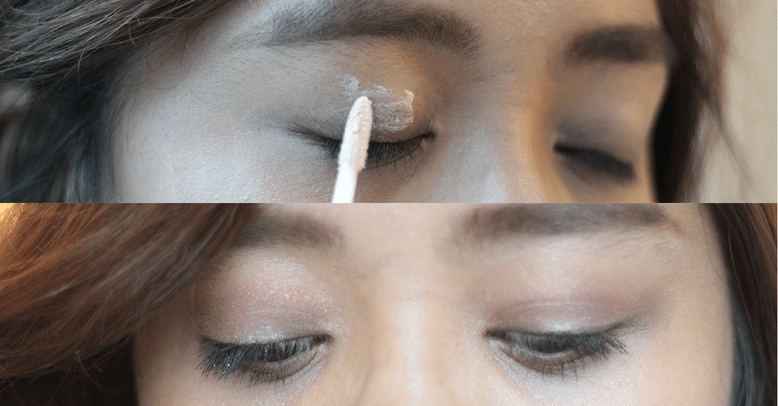 Above: Applying the Primer Potion; Below: Taken after a day of wearing Primer Potion on the left eye, the right eye has no eyeshadow primer. (As you can see, eyeshadow on the right had already faded while the one on the left remain intact)
"The primer was a bit tricky to work with at first since it gets tacky fast but after a bit of blending, I made it work somehow. I can say that it definitely worked! Just look at how vibrant the eyeshadow on my right eye is compared to one without Primer Potion."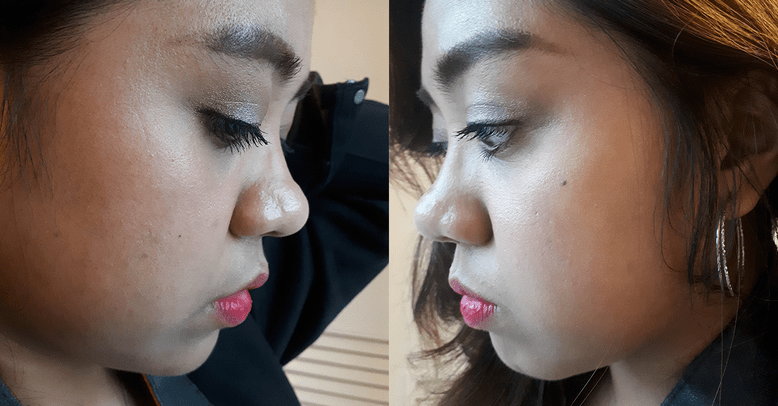 Left: Without All Nighter Long-Lasting Makeup Setting Spray; Right: With All Nighter Long-Lasting Makeup Setting Spray. (Taken a day after wearing the All Nighter Long-Lasting Makeup Setting Spray on one side of the face. There is little difference in appearance but the right side feels smoother.)
"As a constant 'full face of makeup' wearer, I've never really understood the need for a setting spray and an eyeshadow base. Even if I use mostly drugstore products, I find my makeup performing well through the day without using either of the two. But trying out these cult favourites from Urban Decay somehow changed my mind. It's true that the non-primed or set areas still look okay through a day of wear but it's clear that some areas have faded significantly. Whereas for half of my face where I have set and primed, the colours remained intact and smoother, as if they were just freshly applied."