Our "I Am Her" series features the female movers and shakers of the industry to learn how femininity and power coincide beautifully and seamlessly together.
One glance at
Alia Bastamam's
designs and you'll think chic, feminine and very,
very
polished. What you may not know about the six-year-old Malaysian label is that the designer behind her eponymous brand is — as she terms it — a 'closet hippie'. "People think I'm always polished and glamorous. But I'm mostly a hippie girl," said Alia Bastamam.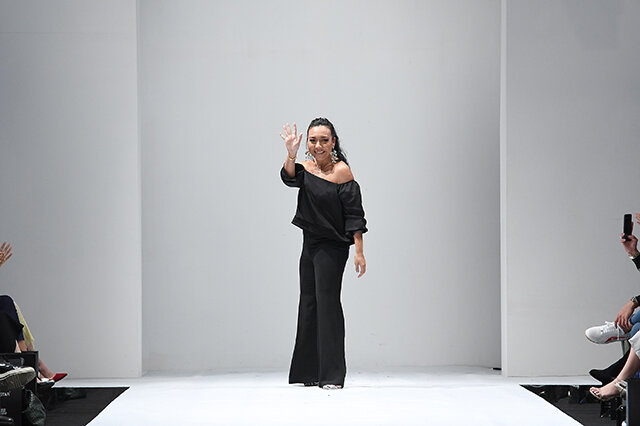 We caught up with the designer herself when she was in Singapore last month for her Fall/Winter 2017 trunk show, which was held at multi-label concept boutique
SocietyA
.
Fill in the blanks: I'm a fashion designer, a self-proclaimed feminist and a __________.
Closet Hippie. People think I'm always polished and glamorous. But I'm mostly a hippie girl. Sometimes I'm just in my jeans and shirt [or] shorts, shirts and slippers all week. And I just go to the beach. Very closet hippie, huh?
Tell us about your very first Fall/Winter 2017 collection.
We were inspired by fabrics [when we designed the collection]. I wanted to do something more adventurous. It's our first ever Fall/Winter collection for the brand. We wanted to remain playful and feminine, so we did floral jacquards. And you can style it in a boyish or girly way. [It's also] the first time the brand did parka glamour jackets. When I was in Paris, it really kept me warmer. Tried and tested — I'm so proud!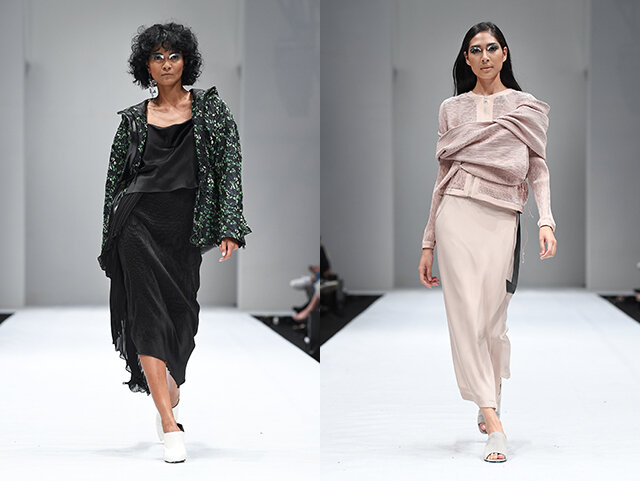 Alia Bastamam Fall/Winter 2017
What's your favourite fashion quote and why?
It's by Carrie Bradshaw [from Sex and the City]. She said, "I like my money right where I can see it — hanging in my closet." I think it applies to most women I know. I like to know where my money is… hanging in my closet!
Share with us five of your Clozette essentials.
I'm a super simple girl, so I'm just going with denim, white shirts, white sneakers… and seamless undergarments. Yeah, seamless underwear and seamless bras — [those are the] most important. I'm a freak [when it comes to] all these facial stuff, but I'm such a hippie so I just slap skincare on. But I never forget to moisturise.
You are the definition of looking good while doing what you do. How do you stay empowered and inspired do that every day?
Alia: I don't really think of fashion every day. I'm the most laidback girl you ever see. If you see me in my fashion studio, I'm in a t-shirt, jeans and slippers. But to be inspired to make clothes is a different thing. When I think about what I want women to wear, I think about what I want to wear when I want to look good. I want to look glamorous but I don't want to be uncomfortable.
Read more stories about inspiring women here.