This month of March, we embark on a new feature series called "I Am Her" – where we feature the female movers and shakers of the industry to learn how femininity and power coincide beautifully and seamlessly together.
Angie Lai-Tay
is the founder and creative brain behind jewellery brand
ALT
. The mother of two is also the co-founder of online accessories store
Curated Editions
and fashion label
Thavia
. If you've met her, you'd wonder how she still has the energy to soldier through it all with gusto and tenacity.
She's crazy enough (not our words, but hers), and her creativity knows no boundaries. She is also a strong advocate for female empowerment, and that is why we had to get Angie on board our March series.
When I was introduced to Angie at the launch of the ALT x ELYX Copper Collection, a limited edition jewellery collection with philanthropy in mind, I was immediately taken by her candidness. Is she crazy? Well, just like what Alice said to the Mad Hatter: "All the best people usually are."
--------------------------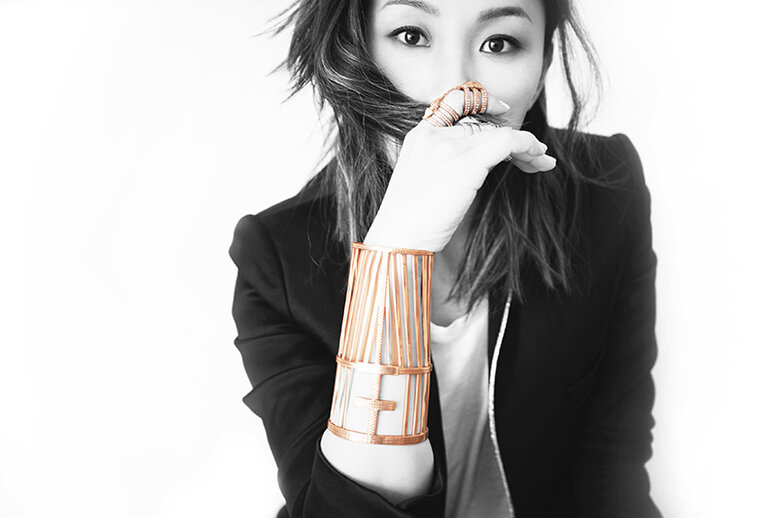 Fill in the blank: I am a jewellery designer, an entrepreneur, and I am ___________.

Crazy – that's what everybody says! Because I think I'm very out there, and everything I do seem to be a few steps ahead of the curve. Not because I'm clever, but because I think I dream a lot out of the box. My designs are very daring. I did crowns four years back. Last season, Saint Laurent did crowns.
It's not like they searched for something to copy, but it's just I like to think of things that people don't usually think about. For example, my Victoria Shoulder Epaulet – I actually designed it for myself. I really didn't think anybody was going to buy it. In the end, it was the first thing that was sold. [All] because I'm crazy enough.
You're also a mother of two adorable kids. How do you juggle your many roles?
I think you have to have a very good, strong core team – my core team [and] cheerleaders being my husband, my mother and my mother-in-law. Everybody is there to do things like picking up the kids, doing homework with them, and doing all the logistics.
It's very important to be a positive person if you want to juggle so many roles. If you want to do so many things as an entrepreneur, you just need to keep an open mind. You can't have your list from one to 10 and check them all off. It just does not happen. You need to be flexible, positive, and if things don't go to plan, just leave it as it is.
--------------------------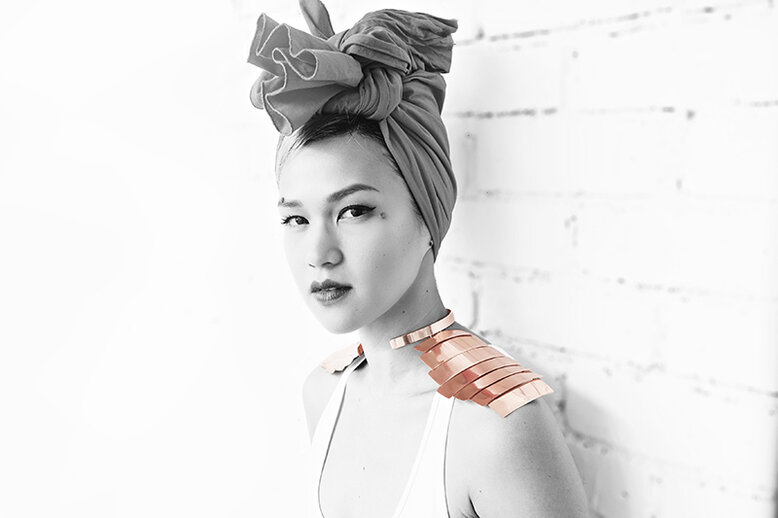 Tell us about the ALT x ELYX Copper collection.
The collaboration puts creativity at the forefront of a global movement and sustainability, to foster a conscious way for us to approach fashion or lifestyle.
A lot of people didn't think that Elyx and ALT – an alcohol brand and an accessories brand – would go together. But Absolut themselves are making a lot of philanthropic efforts, which might or might not come across in their PR. ALT is all about upcycling and sustainability. I use what is already out there. These jewellery pieces are made from old bombshells in Cambodia, which are essentially brass and metal anyway. What we do is we have them all melted down and reimagined into something very wearable.
I stumbled upon this fair trade company in Cambodia where they work with people affected by the war. My guy who does the big cuffs lost one of his limbs, and he's so young but affected by the war. We work with women who make smaller pieces, so they can bring the pieces back home to work while looking after their family. I wanted to specifically give back to the community, not by leaving them a trust fund. I want to give them skills to earn themselves. Otherwise it's just a short-term thing.

You're the definition of looking good while doing what you do. How do you stay inspired and empowered to make that happen every day?
First, I would say I'm vain by nature. I think it's very rude to go out looking bad when you're meeting people, to be honest. And also because I have children, you need to inspire her. You want her to know that you can do it all – maybe not perfect in every sense – but you try your best. I want her to respect me. If you're well put-together, it means that you're current in the world. Most importantly, I think it's very rude to go out not put-together. Obviously you don't blow your hair. [So] for crying out loud, put on a nicely pressed shirt!
--------------------------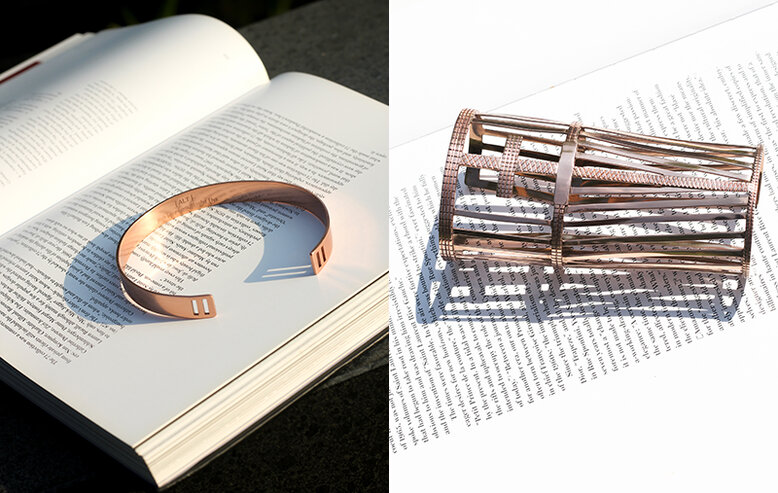 Share with us five essentials in your Clozette.
My concealer, white shirt, black pants, boots – it's basically my uniform. Lip balm and a peppermint spray. That's my pick-me-up.
If you could design a jewellery piece for anyone in the world, who would you design it for? Describe your design.
Cleopatra. The idea of her is very powerful. There were many queens, but why did she stand out? Was it because she was out of this world? Was it because of her beauty choices, or choices in general? But the idea of her being so powerful and being remembered now is something I resonate with. Obviously because my pieces, I think, would suit her very well. She dared to be who she was. [This jewellery piece would be] big, loud, and in your face.
--------------------------
The ALT x ELYX collection is now available at

www.ALTthecollection.com

. Discover more inspiring women featured in the "I Am Her" series

here

.