Our "I Am Her" series features the female movers and shakers of the industry to learn how femininity and power coincide beautifully and seamlessly together.
Women in the fields of technology and science have often been relegated to supporting roles, but not Ayesha Khanna. As the co-founder and CEO of ADDO AI, Ayesha's work has been instrumental in establishing her company as one of Forbes' top four leading artificial intelligence companies in Asia. This, in addition to her efforts with 21C Girls, a charity which provides free coding and AI classes to girls in Singapore, has enabled her to open opportunities for women in technology and to push the limits of human potential.
Ahead, we learn more about Ayesha and her life's work.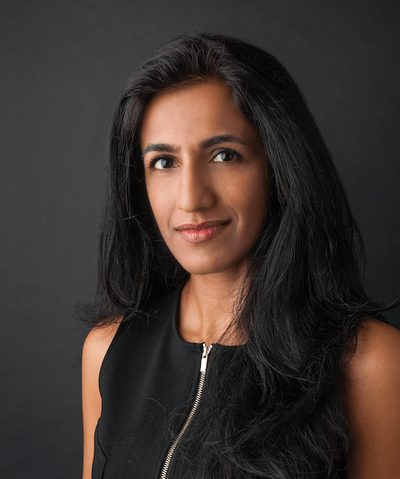 Fill in the blank: I am a CEO, entrepreneur, and _________.
Mum
What inspired you to start ADDO AI?
I was inspired to start ADDO AI because I saw that in Asia if you use tech and big data and AI you can really improve and reduce the costs of basic services like transport, improve access to education, lower the risk of getting hurt in manufacturing processes… all of these positive benefits to companies, to businesses and governments, inspired me to be in this field. When I came to Singapore, I saw a big gap in AI-related skills so I thought I would start a firm to address that.