This month of March, we embark on a new feature series called "I Am Her" – where we feature the female movers and shakers of the industry to learn how femininity and power coincide beautifully and seamlessly together.
"I want to become an inspiring entrepreneur than, say, a super money making one." Singaporean actress and entrepreneur
Cheryl Wee
may have had a head start in life as the daughter of Singapore's beauty empire, Jean Yip Group's founder and chairwoman. However, head start or not, it only made her work harder in a bid to prove her worth to everyone, including herself.
To kick-start the first of our 'I am Her' stories, we looked to
Vaniday's #MyBeautyMyCall campaign
, where they featured five women – including Cheryl Wee – from different walks of life to shed light on female empowerment. Also, to complement the online beauty and wellness platform's inspiring campaign,
Vaniday
will donate SGD50cts for every booking made on their app or website from 8 March 2017 to 14 March 2017. The donation made will support SCWO's Star Shelter, which provides a temporary refuge for women and their children who escaped domestic violence.
Ahead, we chat with Wee about dealing with her weight management problems, making good her social voice, and her Clozette essentials.
--------------------------
Fill in the blanks: I am an actress, an entrepreneur, and I am ___________.
I am an extremist [when it comes to food]. I love everything from the very healthy – you know, healthy desserts, your juice cleanse, the super clean stuff – all the way to the other extreme – the unhealthier stuff like molten chocolate cake with ice cream. What I love about food is [that it is a] universal language that has no boundaries – whether you're from India or China or America or Singapore, or whether you're 50 or 20 years old.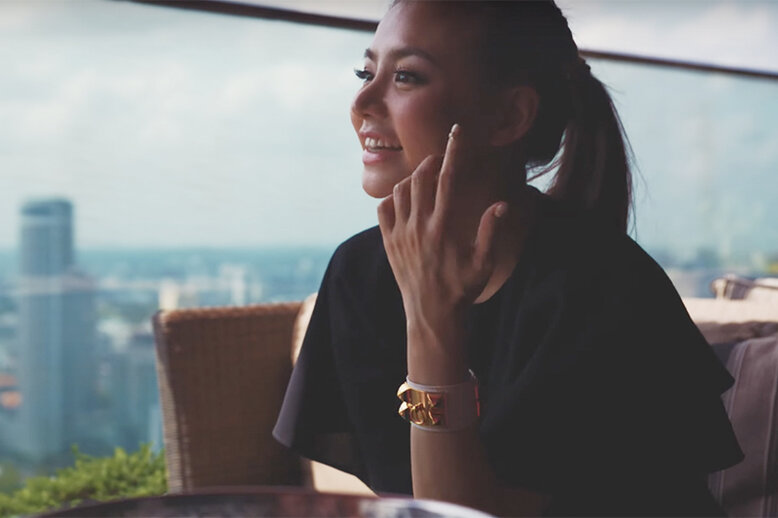 You have battled with stress and weight management problems. Share with us about the lowest point in your life, and how you overcame it.
There wasn't really a specific low point I could remember. I was literally a jail in my own brain, I couldn't think of anything. All my dreams and aspirations were gone, only the thought of wanting to lose weight [remained]. Ironically, because I studied Psychology, I was well aware of my ups and downs, and my eating disorder, at that point in time. I actually [left the] entertainment [industry] for a bit because I thought that it will help me.
There was a combination of things [that picked me up]. I had to learn to say, "this is enough. Get out of it". At the same time, I needed good people around me. That's one important thing: people who don't give up on you. People who don't spoil you – so that you become a victim of self-pity – but instead are there to support you.
Sometimes I think you have to step out of your comfort zone, to see things in a different perspective. Sometimes it's just the timing. When it's time to get better and you tell yourself that I'm just going to get out of this. Just keep working at it.
What do you think makes your voice very powerful, especially among the millennials?
I'd like to think that I do have a positive and powerful influence on them. I embrace and acknowledge the fact that I'm very lucky compared to a lot of people. But at the same time, I feel that my voice would make a difference because I experience very real things too. In fact, I work even harder to prove to others because people might already have pre-conceived ideas of me. Whether you have a head start or not, there is no escaping.
I have this desire in me to spread positivity to people, because everybody will definitely go through a difficult time. I think that people should go through whatever their challenges may be. Know that there are people like myself, [that] there are people out there who are ready to be there for you and let you know that whatever it is, you will get through it.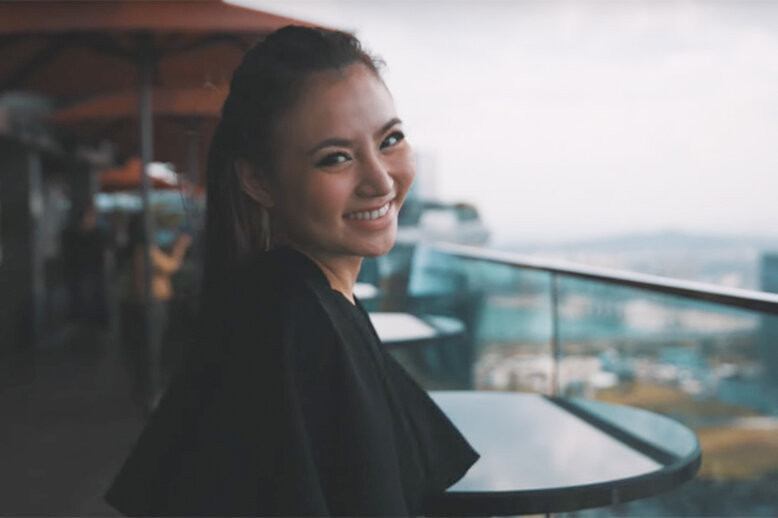 You're the definition of looking good while doing what you do. How do you stay inspired and empowered to make that happen everyday?
My mother always says: "Cheryl, you never dress up enough." She is always very well presented [while] I am not. I have my days too, because I like a no makeup look, but I think it helps that my mom is always so well primped. I think you just really have to be very excited about life and show up.
Once, someone [said to] me: "Even if you don't feel like dressing up for the day, think about [how] you'd envision the future Cheryl to be. How will she dress? How would she do her makeup?" That really helped me at that point. You start creating this whole new persona that is you, but a better version of you. I think that inspires me to look good everyday.
What are five essentials in your Clozette?
I have a rosary bracelet. It's a wooden rosary bracelet from the Vatican. Somehow it makes me feel a lot better when I'm travelling or when I'm on the road. I bring my own bottled water everyday.
I am a big fan of white shirts. I have a billion of them. I think that is a fashion must-have. It is so easy; you can wear it with jeans, wear it as a shirtdress, or wear it with shorts. A white shirt is very versatile. You must have that. If I have to own one makeup, it's mascara.
I condition my hair with the SuperShine hair mask everyday, cause' you know how much we colour and perm our hair. That is one must-have [and] it's exclusively at Jean Yip.
--------------------------
Find out more about Vaniday's #MyBeautyMyCall campaign

here

.