Fashion is an inescapable part of life, even though one may not think too much of it. What you wear is an extension of who you are, an expression of your personality. More than just pieces you wear, it's a lifestyle. And that's the main principle behind Cho Eun Ae's creations for her line, Tibaeg. The emerging label from South Korea, which you can get your hands on in Singapore via SocietyA, was established in 2011 and continues to create a solid following through their contemporary designs punctuated by artistic illustrations and prints. We had a chat with Eun Ae, and here's what we learned about her inspirations and where she sees her brand in the future.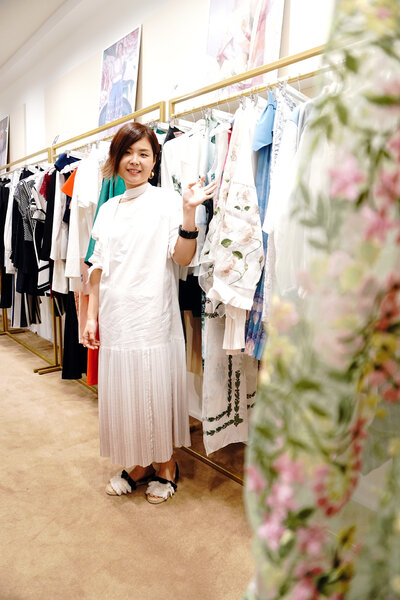 Fill in the blank: I am a designer, an artist, and __________.
A mother. It's hard to manage [having a career and motherhood]. It's an amazing life but I have to try. My life has changed. It's a new challenge for me.
How is Korean fashion different from fashion in other Asian countries?
Korean fashion is focused on the trendy items. It's inspired by the Korean idols and K-pop. It's very lively. The Seoul style is known to many as casual and unisex but there is also a different mood.