Our "I Am Her" series features the female movers and shakers of the industry to learn how femininity and power coincide beautifully and seamlessly together.


Just four months after graduating from University of California-Berkeley in 2014, Denice Sy went back home to join Ever Bilena, her family's business and the leading cosmetics company in the Philippines. She admitted that it was not the original plan she had in mind, but she ultimately decided to come back and continue Ever Bilena's legacy. "I am in such a privileged position now because of the life my dad gave me, and I think it's my duty to give back by joining him," she said. A living proof that no matter where we go, our paths will always take us back to where we came from.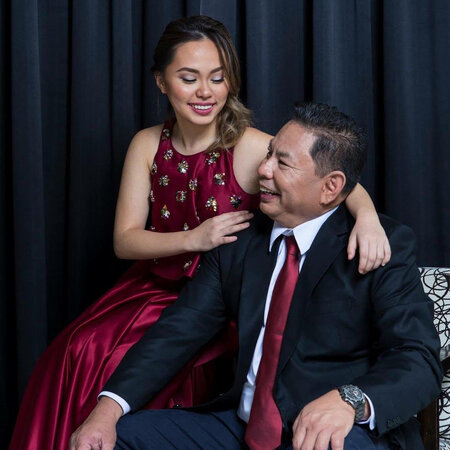 Denice Sy with her father, Dioceldo Sy
Dioceldo, founder of Ever Bilena and Denice's father, shared that upon joining the company, he trained her daughter to start from the ground. "I wanted her to know what's going on in the day-to-day operations and be in touch with what's happening in the company that's why I put her in the ground zero level," he said.
Due to her hard work and perseverance, Denice eventually rose to join the sales and marketing team. Her fresh take on things and knowledge of beauty trends gave the brand the edge of knowing the up-and-coming beauty products in the market. Ahead, we chat with Denice about her journey with Ever Bilena and the beauty brand's newest venture.
Fill in the blank: I'm a businesswoman, a Christ-follower, and a __________.
Corgi mom!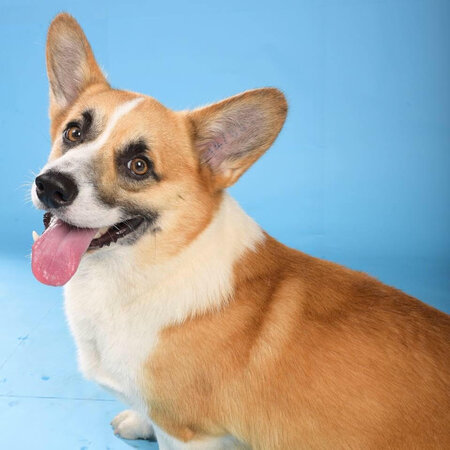 What were the initial challenges you encountered when you started working for Ever Bilena and how did you overcome them?
Having lived in the US for four years prior to returning to the Philippines, I'd say adjusting my personality to fit the local and company culture was one of my most difficult challenges. I was very accustomed to speaking my mind, being blunt about my opinions, and rushing everything.
But I realise in the Philippines, relationship-building is immensely important. I had to develop a more familial orientation, strengthen my emotional quotient, and revise my way of speaking. As one of the younger staff, because I was 22 when I first entered Ever Bilena and the company is very family-oriented, I had to exert effort to build relationships with everyone, get to know my older colleagues at a personal level, and learn terms that were appreciated in our office for getting things done, such as "pasuyo" (please), "po" (a Filipino term used to denote respect for elders), and refer to elders as "tito" (uncle), "tita" (auntie), "ate" (sister) or "kuya" (brother).