This month of March, we embark on a new feature series called "I Am Her" – where we feature the female movers and shakers of the industry to learn how femininity and power coincide beautifully and seamlessly together.
First impressions are tricky. More often than not, you can't really tell how a person is after meeting them for the first time. What I've learned from The Body Shop Philippines' Marketing and Store Development Head Emily Sia-Koa, however, is that you don't need to worry about making a good first impression so long as you stay true to yourself.

When I first met Emily, I was amazed by how honestly she spoke about the industry she loves and has been in for 14 years. It was also endearing to hear anecdotes from Doly, TBS's communications supervisor, detailing how much she enjoys working with her and how happy she is to have Emily as her boss. I was intrigued. I wanted to know more. And so as part of our "I am Her" series, I asked Emily if she could let me pick her brain and see life as a career woman from her perspective.
Here are the things she has to say about staying authentic, staying motivated, and her Clozette essentials.
--------------------------
Fill in the blank. I am a marketeer, a woman, and I am ___________.
I am very blunt. I think it's harsh to say that you're blunt, but I think there's no other way to drive yourself to succeed unless you're true to yourself. You know, being blunt isn't always a bad thing. I would want to think that you just have to be as frank, as honest and as true as a person because people will not see through you. People will judge you, people will pull you down, people will say negative things about you, people will speak ill of you. But you just have to be as honest, as straightforward, and as "you" as much as you can. You can't sugarcoat your personality... There's no other way to run the show than by being honest and truthful.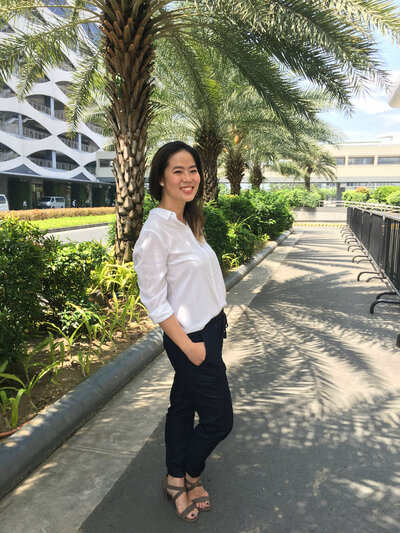 You have accomplished much in your career, but do you have any regrets in pursuing a career in beauty?
There was one time I told myself, "Why did I leave a cosmetic giant when I was already in it?" But then, I looked back a few years after my stint there and realised that it was the best choice I had made in my life simply because it made me look at things more positively. My fear of not being able to move forward was quelled. It made me stronger. It made me see that I can do things beyond what I thought I could do.
--------------------------
What type of woman inspires you?
Mothers inspire me, especially single mothers. They inspire me a lot. I have one staff member in the office who's a single mother. It inspires me every single day seeing her at work when she's very far away from her kids. Knowing the distance between her and her two children and that she's working hard for them... that inspires me to do the best I can and to help them improve on what they can do so that they can learn more and move up to be somebody one day.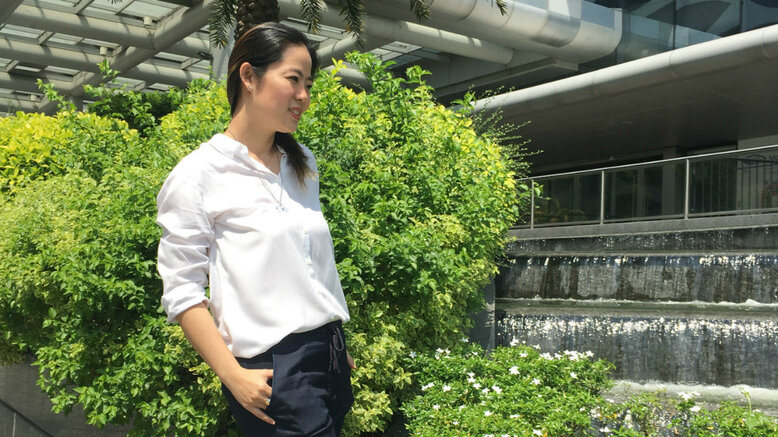 You're the definition of looking good while doing what you do. How do you stay inspired and empowered to make that happen every day?

My kids motivate me. There will be days when you just want to snuggle with your children, but you just have to tell yourself to get up, get dressed up and not miss work because one day is too precious to go to waste... I also don't forget to pamper myself. There are days that you will shop for your children, and there are days that you will shop for your husband. But there are days that I will shop just for myself.
--------------------------
What are five essentials in your Clozette?
My iPad or my cellphone — those are my essentials. Either of them, so long as it has Internet connection. Beauty-wise, I cannot live without my lipstick. I think that is something I will not be caught without — a lipstick and a pocket mirror. Also, a decent citrus-scented hand sanitiser. I wouldn't exchange my PJs for anything else because whenever I'm home, I just like to be in the most relaxing outfit that I can be in because that's where I get to be me, that's where I get to let loose, be happy and carefree.
--------------------------
Discover more inspiring women featured in the "I Am Her" series
here.