Our "I Am Her" series features the female movers and shakers of the industry to learn how femininity and power coincide beautifully and seamlessly together.
We all know how amazing it is when women come together to help each other and raise each other up. There are those who teach other women. There are also those who offer a helping hand when one is in need. And there are those who build avenues for women to discover hidden possibilities that lie within them. Holly Spierings, co-founder of Eye of Horus Cosmetics, belongs in that category. With a mission to "Awaken the Goddess Within" women through her products, she strives to empower women everywhere. With such an inspiring advocacy, we just had to learn more about her.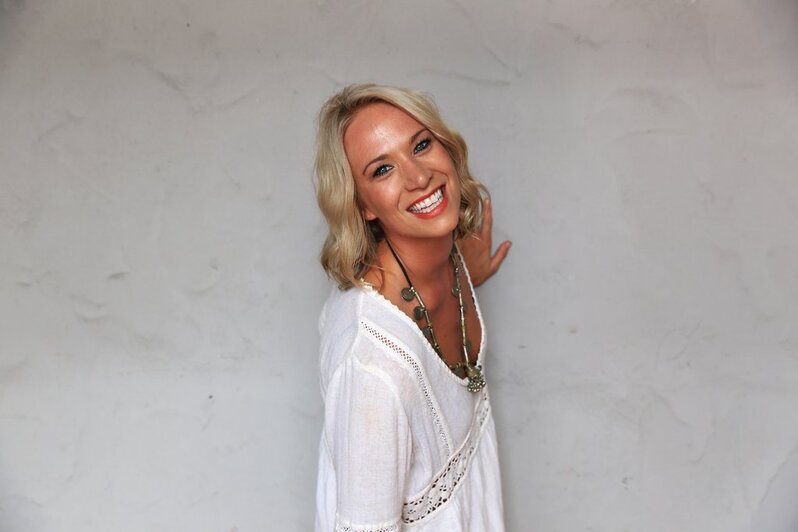 Fill in the blank: I'm an entrepreneur, a creative and ___________.
A wife-to-be – to be completely fulfilled I need to balance my business with my love of family.
What pushed you to get into creating natural — and now vegan-friendly — cosmetics?
I studied Naturopathy and Marketing at University and with the influence of my Mother began making my own cosmetics from a young age. Natural and Vegan makeup is becoming an emerging trend and there is an increasing demand from consumers choosing to use natural makeup rather than products with animal and chemical ingredients. We have worked hard with our manufacturers to produce products that are both vegan and natural with still the high performing benefits of chemical cosmetics.
We are consciously striving to become a 100% Vegan and cruelty-free company and we are always looking for ways to improve our manufacturing processes to remain ethical and environmentally friendly.


What's the most challenging part about being an entrepreneur?
The risk of failure and its implications, the time and commitment required to produce something new, the constant learning and sometimes mistake making, the challenge of balancing personal life with business life.
Give us your best beauty tip.
Highlight your best asset. This could be enhancing your eyes with a beautiful eyeliner, applying our favourite shade of lipstick or wearing something that shows off your best feature. Confidence is always the key to feeling and looking beautiful.
You are the definition of looking good while doing what you do. How do you stay empowered and inspired to do that every day?
A combination of choosing a healthy plant-based diet and beach lifestyle and loving and taking pride in what I do. It's rewarding and satisfying to see the business grow. I enjoy the creative aspect of collaborating with my team and seeing our ideas materialize into great products.
What are your Clozette essentials?
My essential beauty go-to product is our
Isis Sun Goddess Palette
, for so many reasons. This product is Italian Baked and hand-pressed, with the ability to be used wet or dry. You can apply it with water for a more intense payoff for night or use dry for a soft beautiful look; the colours blend perfectly together. The Isis Sun Goddess palette can also be used as a bronzer or highlighter by taking a bronzing brush along the three shades, it adds a stunning glow of colour to the cheeks. It's the perfect dual-purpose palette.
(Cover photo from: eyeofhoruscosmetics.com)
Find more admirable women here.